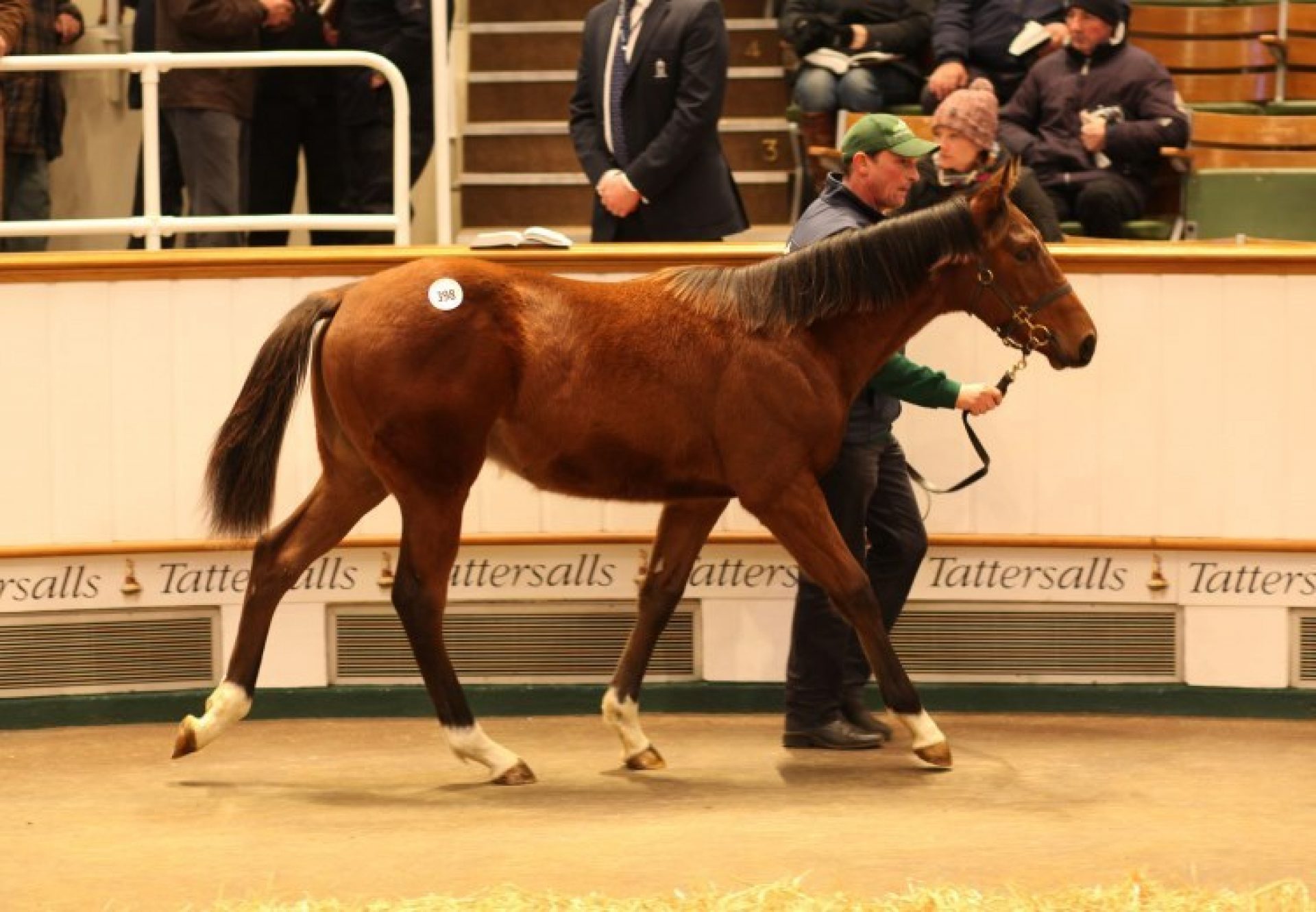 Ivawood colt breaks six-figures
A member of
Ivawood
's eagerly-awaited first crop became the first foal to pass the 100,000gns mark at the Tattersalls December Foal Sale after attracting the eye of many fanciers on Wednesday. A whole host of pinhookers looked on as the final exchanges were fought out between Flash Conroy of Glenvale Stud and agent Amanda Skiffington.
It was the latter who eventually prevailed with her bid of 105,000gns and she revealed that the colt will eventually race in the same colours as the brilliantly-fast Ivawood.
"He has been purchased for Fiona Carmichael, who owned Ivawood," said Skiffington. "She was keen to buy one by the sire, and we felt this was the nicest. He's a lovely colt and very like his sire. "We had hoped that we wouldn't need to spend so much, but when I saw all the good pinhookers on him, I knew it would be hard work.  Every good pinhooker in here was on him so that makes me feel a bit better." Watch an interview with purchaser Amanda Skiffington
here
. The colt is out of the Royal Applause mare Quickstep Queen and was offered by the Irish National Stud for John McLoughney. Ivawood's foals were all the rage on Wednesday and Mags O'Toole picked another pair, respectively for 48,000gns and 38,000gns.
Ivawood is standing for €6,000 in 2018.