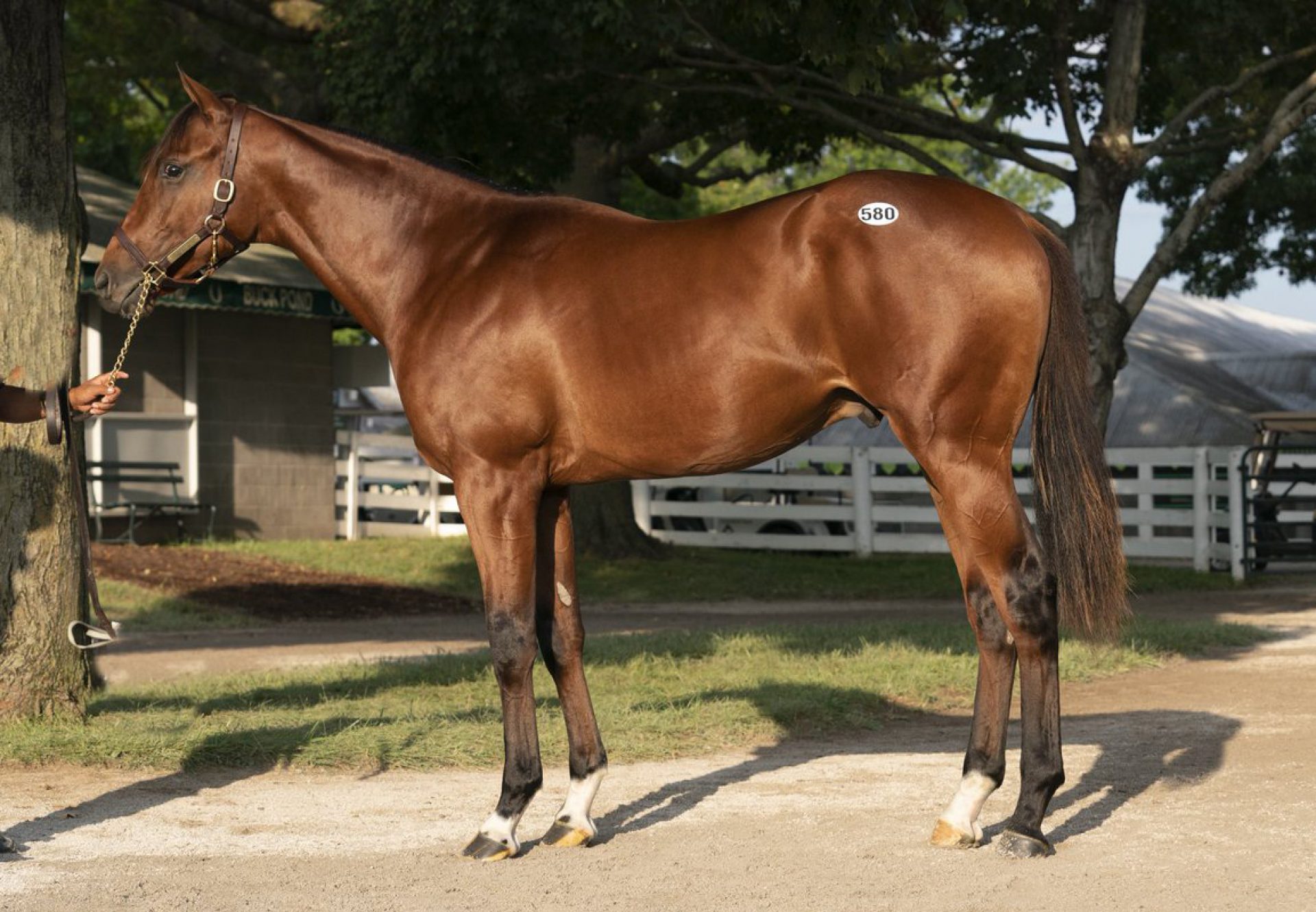 $1.55 Million Colt for Justify
The first session of the Keeneland September Yearling Sale Book 2 produced a new benchmark for Triple Crown hero Justify with a cracking bay colt from True Feelings sold for $US1.55million ($A2.11 million) to be the second highest priced horse sold on Wednesday.
He was purchased by Talla Racing and West Point Thoroughbreds.
"We have a team together, John Sadler, David Ingordo and West Point Thoroughbreds," Mike Talla told TDN said after signing for the star Justify colt.
"We had our eye on two or three of them and we kept getting outbid. We had to make a stand somewhere and we really liked this one, so we went in for it. We will know next year if we made a mistake or not. Let's talk next summer and see if we are glad if we bought him or not."

Consigned by Stonehaven Steadings, the colt is a half-brother to stakes-winner Feeling Mischief and his Group III placed dam is a half-sister to the dam of Champion 3YO Filly Wait a While.

"We had two Justifys and we decided to split them up and put one in Book 1 and one in Book 2," Leah O'Meara of Stonehaven Steadings told TDN.
"They were different types, both nice stretchy colts, but two different types. We thought highly of both of them, but you never know when you come out here who is going to be received the best. [Hip 580] was an absolute monster at the farm and he showed like a complete professional through every show. He never got tired. The colt we had in Book 1 [from Venetian Sonata, who sold for $600,000] was lovely, but there were a lot of big-priced Justifys, so maybe it helped to be in Book 2. But I think this colt would have stood out anyway."
Justify will have an outstanding selection of yearlings to be offered in Australasia next year after covering a stellar book of 149 mares here in 2019.
He is back in Australia this spring at a fee of $55,000.