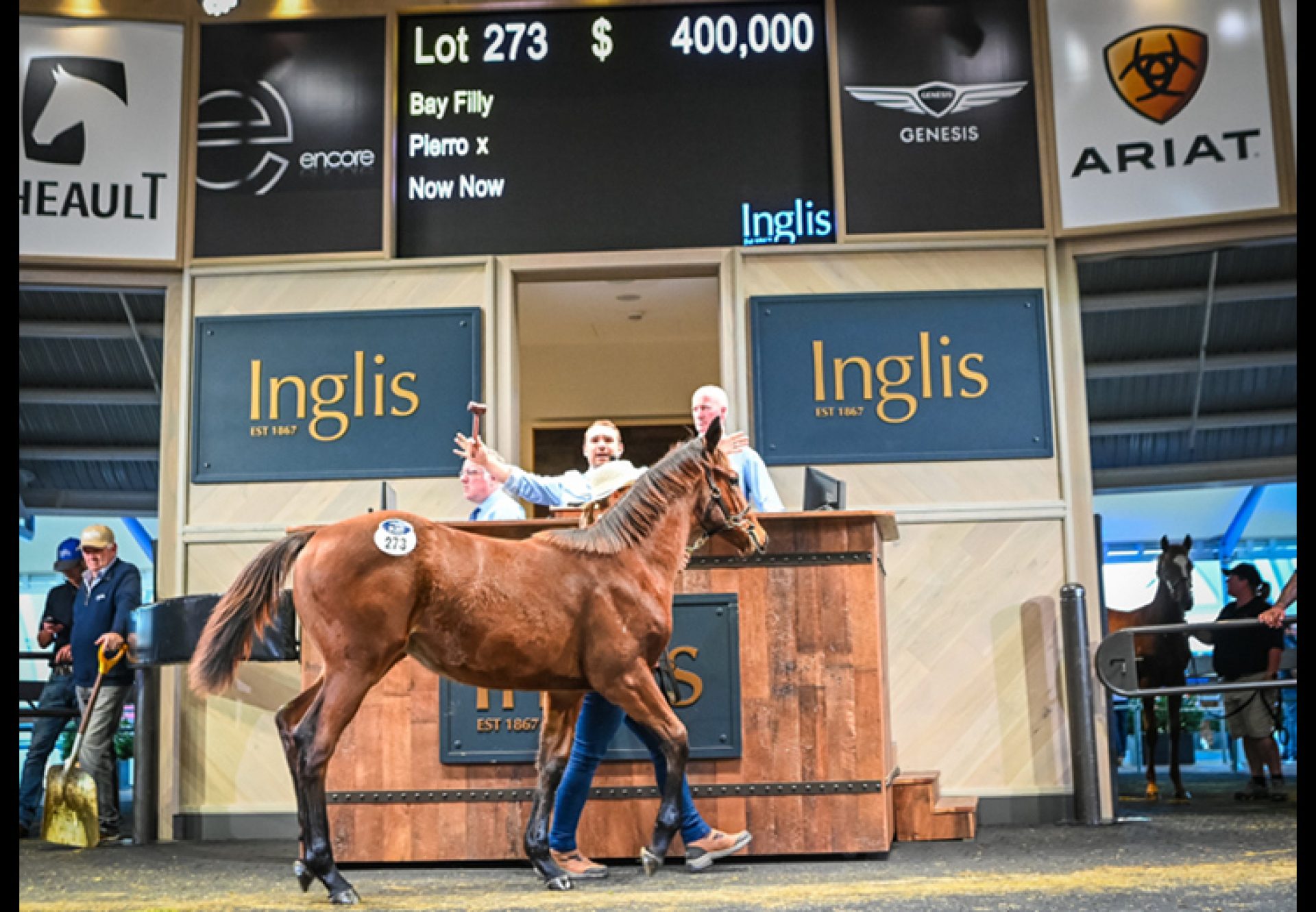 $400,000 Pierro Filly Tops Inglis Australian Weanling Sale Day 1
A glorious filly by Pierro from Now Now was the top priced lot during the first session of the Inglis Australian Weanling Sale fetching $400,000 for Fairhill Farm.
A half-sister to multiple Group winning $1.5million earner Fiesta, the star filly was bought by Trilogy Racing.
Fairhill Farm have been the leading vendor at this sale for the past four years, but this filly broke new ground for Mike O'Donnell and his team as their best result to date.
"This is our highest selling weanling. We were shocked with that price, to be honest. It was quite extraordinary,'' he said.
"I didn't think she'd land there. No way.''
Sean Dingwall of Trilogy Racing also didn't expect the price to reach the heights it did but was still willing to secure the prized filly.
"We had to go a bit further than we hoped but at the end of the day she was the one we wanted,'' said Dingwall, who was yet to decide whether the filly would be retained to race or re-offered as a yearling next year.
"For us, being the number one draft pick, we were happy to pay for her.
"She's the dearest weanling I've bought but I loved her. From a Pierro perspective, I think she's the best Pierro I've seen.
"We love the stallion and she's already a half-sister to a Group II winner (Fiesta) and she's a mare who has only just gone to stud, so there's upside in the pedigree.''