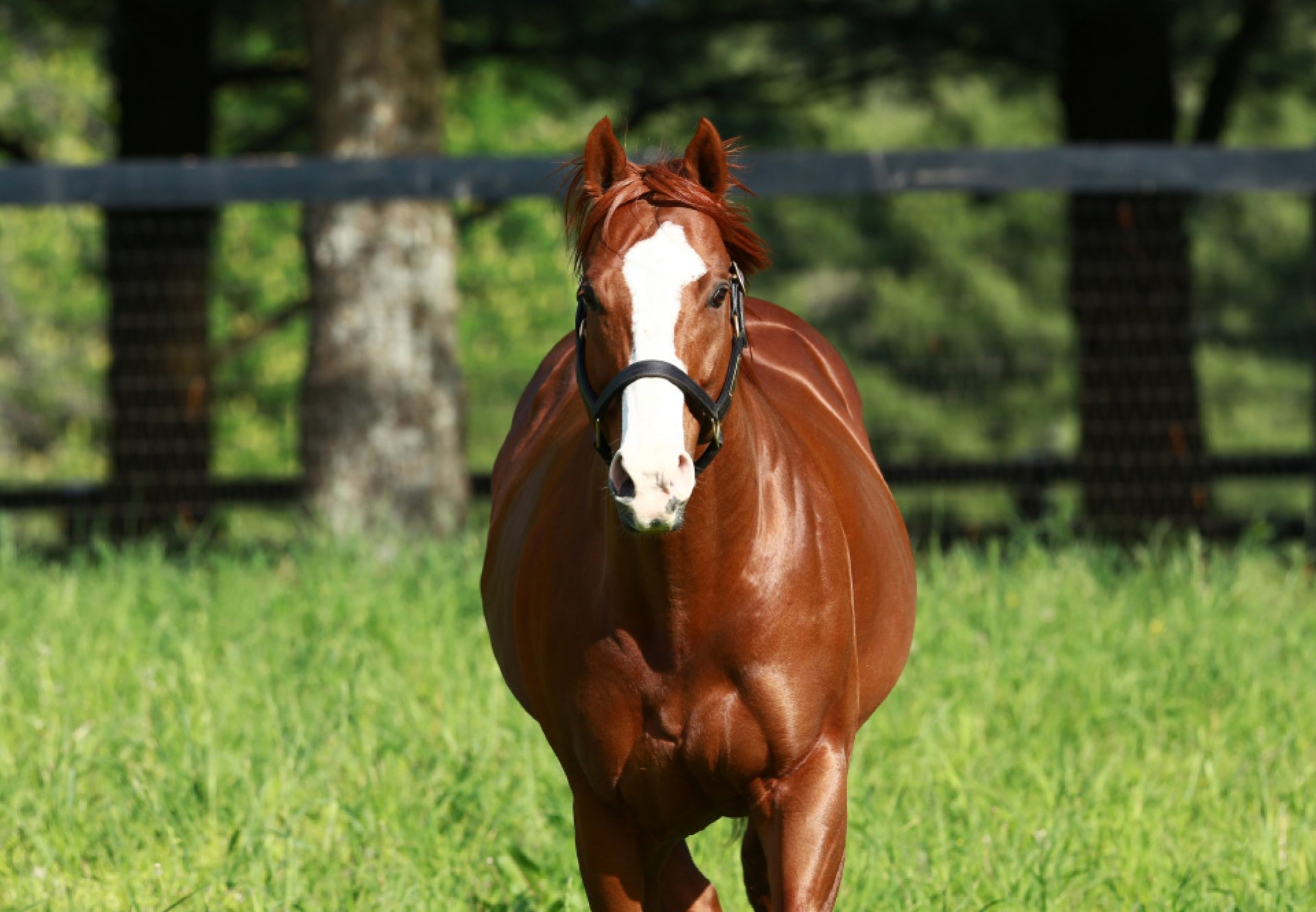 $425,000 for Munnings Filly
The OBS April 2YO Sale on Wednesday produced a great result for a Munnings filly from Diva N Disguise that made $425,000.
Consigned by Price Thoroughbreds LLC, the filly was bought by bloodstock agent David Ingordo and is from a half-sister to stakes-winner Diva's Diamond.
"My wife Tracey Price and I get a select few horses every year, usually around five," a jubilant Price told TDN.
"She is our highest-priced sale to date. I'd like to see my wife to give her a big hug."
"I was very happy with the price. We knew she'd sell well today, but we didn't know how well. We had a lot of people that looked at her that liked her, so we knew we'd do well. We just didn't know how well."
The filly was a successful pinhook having been bought for just $67,000 last year.
"I actually bought her from the breeder as a pinhook at FasigTipton October for $67,000," Price recalled.
"She was a beautiful filly. It was hard to find a fault in her. She's always been great. She's just been a perfect lady. She's done everything we've asked of her. She's gentle. She's big, but kind."
Breezing in a brisk 9 4/5 for the furlong, the Munnings filly has talent to go with her good looks.
"She was gorgeous and she had a brilliant breeze," David Ingordo remarked of his purchase.
"She filled out and put on weight after the process, which is a great sign. John Sadler is going to get her to train. She was our pick of the fillies. I don't know which of John's customers it's for."