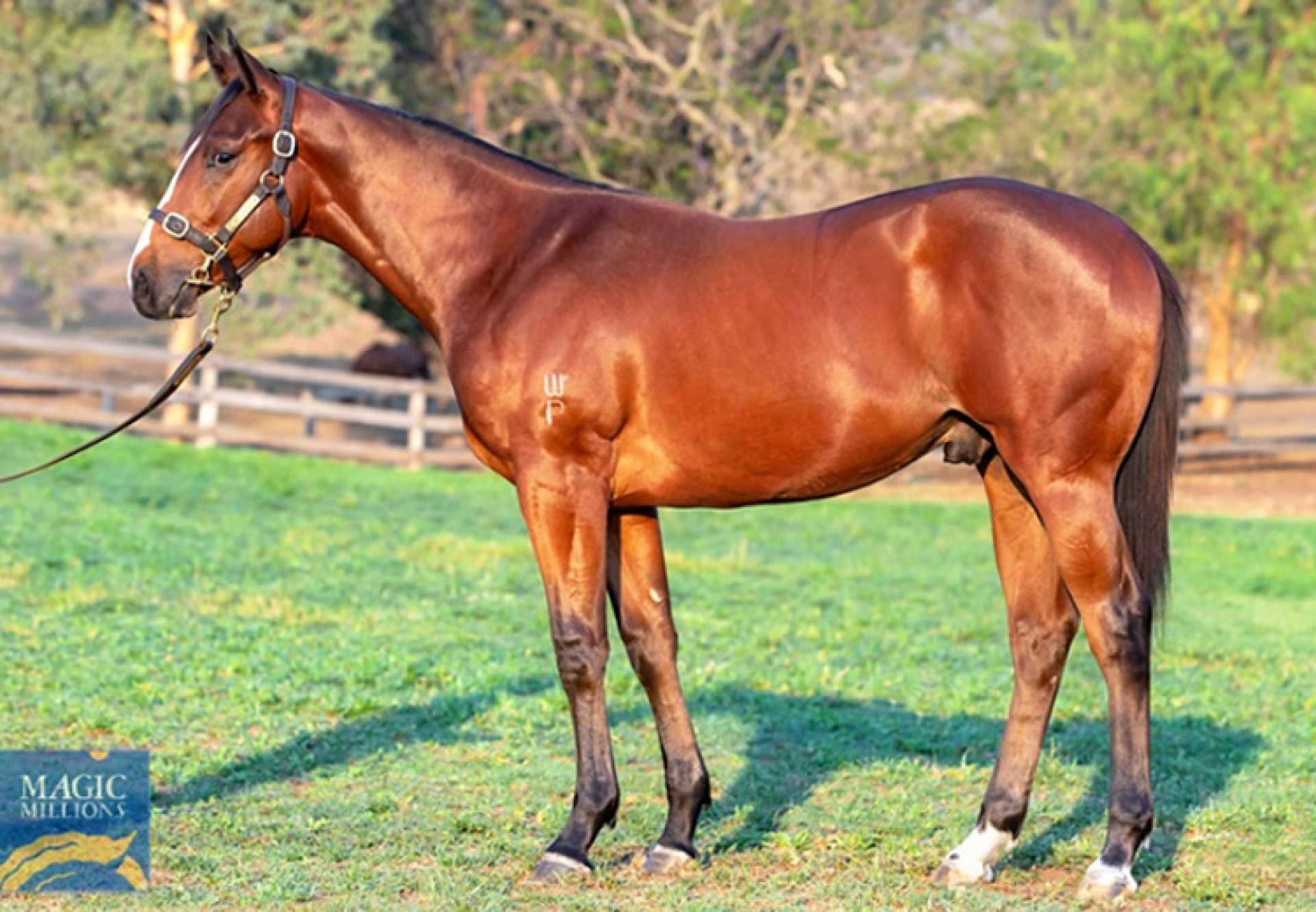 $600,000 Vancouver a Dream Result for Many
The first crop of two year-olds by Golden Slipper Vancouver are showing plenty of promise with this exciting young stallion producing a big result early at the Magic Millions Yearling Sale on Thursday with a colt from Exclusive Lass selling for $600,000.
Consigned by Willow Park on behalf of his breeders Fergus and Delia Doyle, he is the first foal of stakes-winning Nicconi mare Exclusive Lass, who comes from the family of Group I winner Xtravagant.

He was knocked down to Coolmore's Tom Magnier at $600,000 providing a great result for his breeders.
"This is the most wonderful result in so many ways," revealed Glenn Burrows of Willow Park.
"As everyone knows I buy mares off the track for a large syndicate and sell them in foal.
"I targeted Exclusive Lass when she was racing and the bonus was that good friend Sheamus Mills bought her as a yearling so I knew she'd be a good type. When her successful racing career was over I contacted Sheamus to buy her for my team.
"On my advice we mated her to Vancouver and sold her at the MM mare sale for $460,000 and lo and behold she was bought by James Harron on behalf of one of our largest clients Fergus Doyle.
"It was wonderful that she came back to Willow Park and subsequently the colt was always a standout. He has an enormous action and we were confident he'd sell well given he had 16 different X-ray hits and on Tuesday he was paraded 44 times which is a Willow Park day record spanning back 20 years.
"I've already had text messages from a couple of the partners in the mare when we sold her and they are over the moon and so excited that they've bred such a popular yearling that, with luck will turn into a G1 winner for team Coolmore."
Vancouver has made a pleasing start to his stud career with three stakes horses and impressive debut winner Vangelic.
Other good results for Vancouver were a colt from Marielle that made $320,000 for Gainsborough Lodge when bought by Star Thoroughbreds/Randwick Bloodstock and a colt from Euro Chic that made $220,000 for Edinburgh Park when snapped up by David Pfieffer Racing Pty Ltd/Koolman Bloodstock.