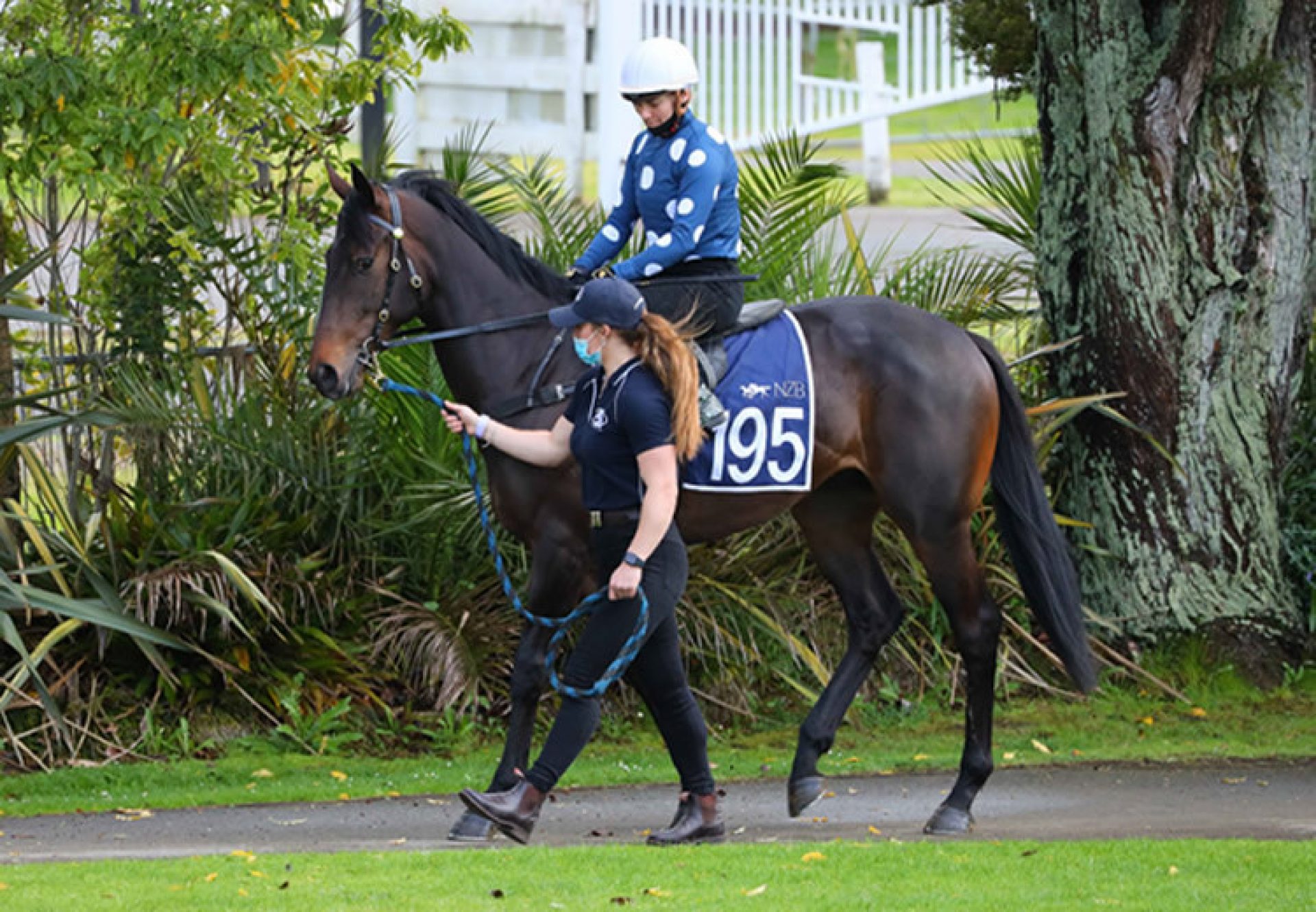 $625,000 Pierro Colt a Ready to Run Star
Top lot during the second session of the NZB Ready to Run Sale on Thursday was a quality colt by champion sire Pierro from Fastnet Rock mare Mary Lou that sold for $625,000.
Consigned by Riversley Park, the colt proved very popular and was ultimately secured by Group 1 Bloodstock's Mathew Becker on behalf of prominent Australian owner Ozzie Kheir.
"We thought he was the best colt in the sale," Becker said.
"I bought him for Ozzie Kheir and his prominent Melbourne ownership group. They have had success buying out of the breeze-up sales in the past and they wanted to find what we thought was the best colt.
"We identified him and did our homework and found that he was a very highly thought of colt with a lot of promise.
"We loved the sire as well, we are looking for proven stallions, and he is out of a Fastnet Rock mare. He was a good physical - he ticked all the boxes for us.
"When we put him forward to Ozzie, he really wanted to pin his ears back on him. We are thrilled to get him."
While pleased to secure the colt for his client, Becker said they did have to extend past their original valuation."We knew he was going to make a significant amount of money," he said.
"With any of those horses they are probably making a bit more than what you would hope to pay, but we were prepared that we may be pushed beyond our initial valuation.
"We just leave that ball in the client's court. Ozzie was on the phone and decided to bid over what we originally valued him, but it wasn't far away from what we had him (valued at)."
The star colt is the second foal of Group III placed Mary Lou, a sibling to Group place-getters Territorial Waters and Back Off.
He was sourced from the Sledmere Stud draft at Inglis Easter for $150,000, so was a highly successful pinhook.