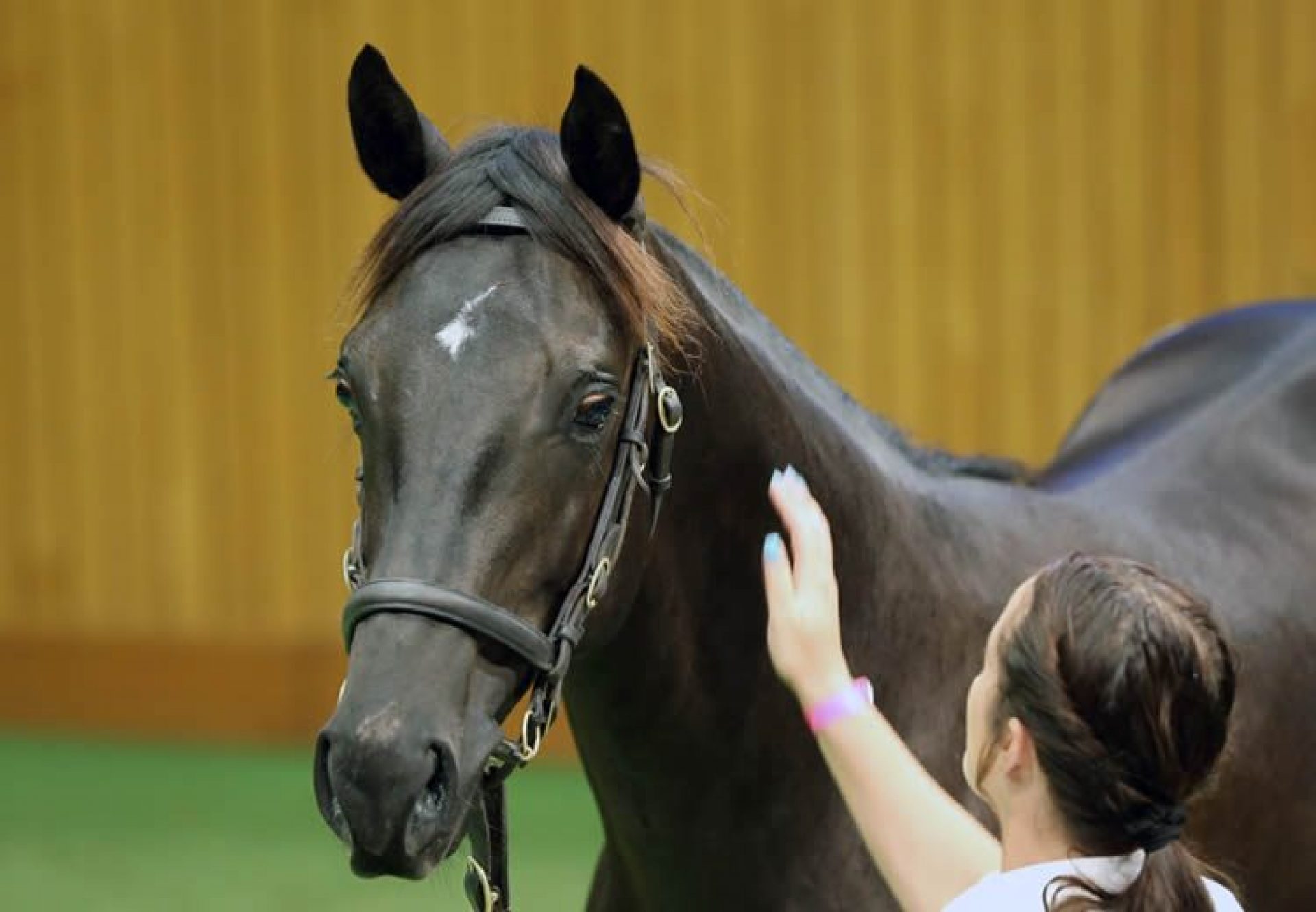 $850,000 Colt Stars for Pierro
Champion sire Pierro had outstanding results during Karaka Book 1 with 12 yearlings selling for an average $301,250 with his best result an exceptional colt from Subatomic (GB) that sold for $850,000 on Wednesday.

Consigned by Cambridge Stud, he was bought by Kevin Walls of KPW Bloodstock and is the second foal of a winning half-sister by Makfi to Group II winner Worldly and stakes-winners Nice Danon and Donativum.
"He will get broken in and carry on. When we think he is ready he will head to Australia, where I am sure Peter Moody will be up near the top of the list when it comes to selecting a trainer," said Kevin Walls.

"He has a great action. I have seen him half a dozen times and he has a great attitude, moves like a cat and was my pick of the sale."
Cambridge Stud owner Brendan Lindsay was delighted with the result, announcing that was the highest priced yearling he has sold during his time at the stud.
"It is very exciting, the highest priced yearling I have ever sold, and I will definitely be having a red wine tonight," he said.
"Half a million dollars is a lot of money, but I thought he would make that quite easily, but you don't know and to get $850,000 is a big result.
"It was quite exciting to finish the sale for us and it is great for the staff to finish off all of the hard work they have put in on such a high.
"It is also extremely gratifying to see how many of the good judges were on him and when you see Tom Magnier, one of the best judges in the world, as the underbidder that says it all."
Pierro also had big results with Phoenix Park selling a filly from Special Memories for $460,000 to Cameron Cooke Bloodstock and Wentwood Grange selling a filly from Pica Pica to Cambridge Stud for $450,000.