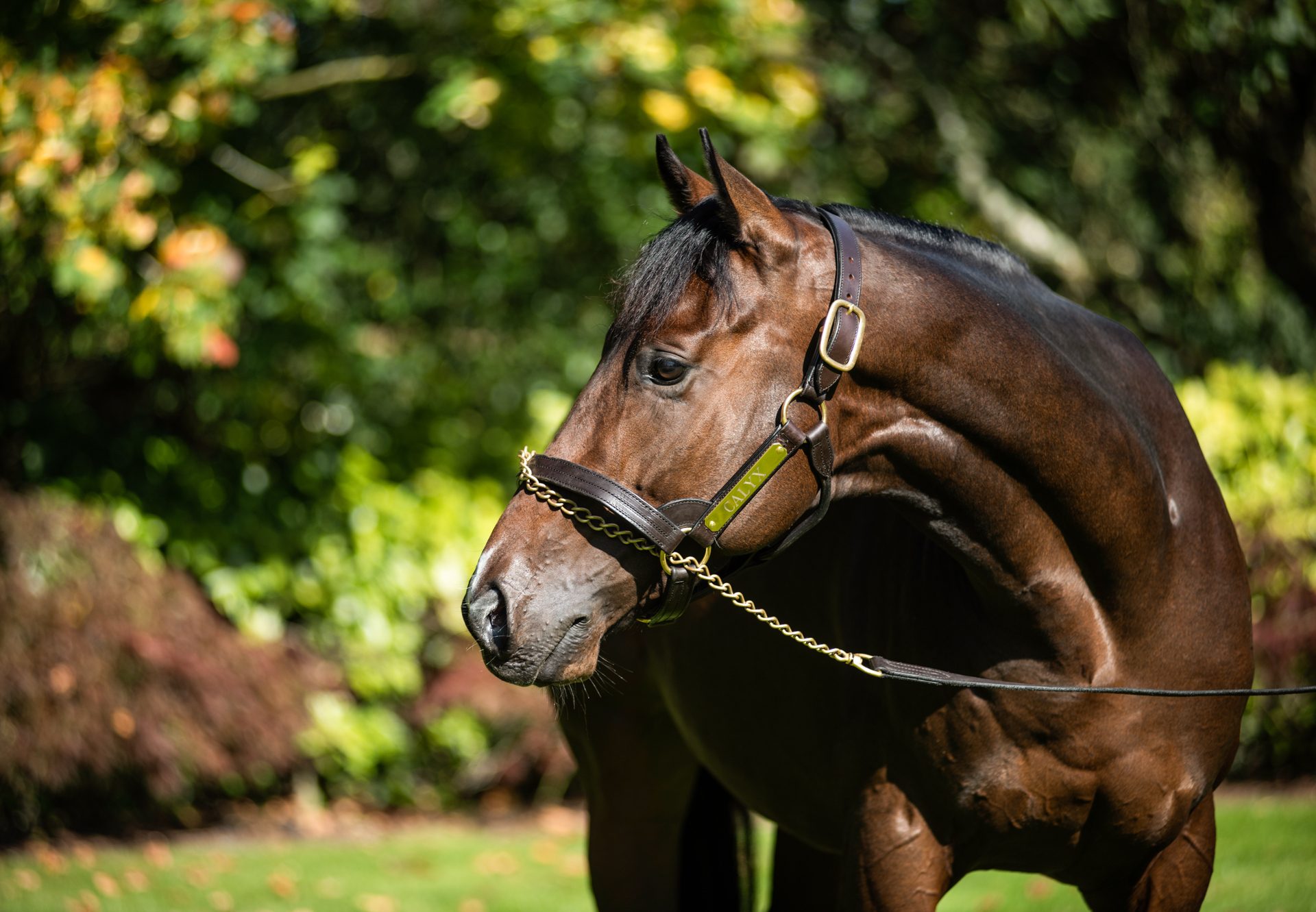 Calyx Pair Bring Six Figures At Goffs UK Breeze Up
Precocity and speed reminiscent of their sire saw Calyx's progeny prove popular at the Goffs UK Breeze-Up Sale, where Blandford Bloodstock's Richard Brown went to £160,000 for a Calyx colt offered by Tally-Ho Stud.
After signing the docket, the agent said, "He did a very good breeze and is a very good looking individual. I think Calyx has all the credentials to make it as a sire."
Stephen Hillen has been similarly impressed by Calyx's progeny and partnered with MV Magnier to buy Yeomanstown Stud's Calyx colt for £125,000. "They all look like they can run," the agent said of the sire's two-year-olds. "They've all breezed well: head down, professional with big stride and clocked well. Obviously, Calyx was a seriously good two-year-old, he won the Coventry very, very easily and looks like he's passing on that precocity."
Other notable results were Gaybrook Lodge's £90,000 sale of their Calyx colt to Kevin Ross.