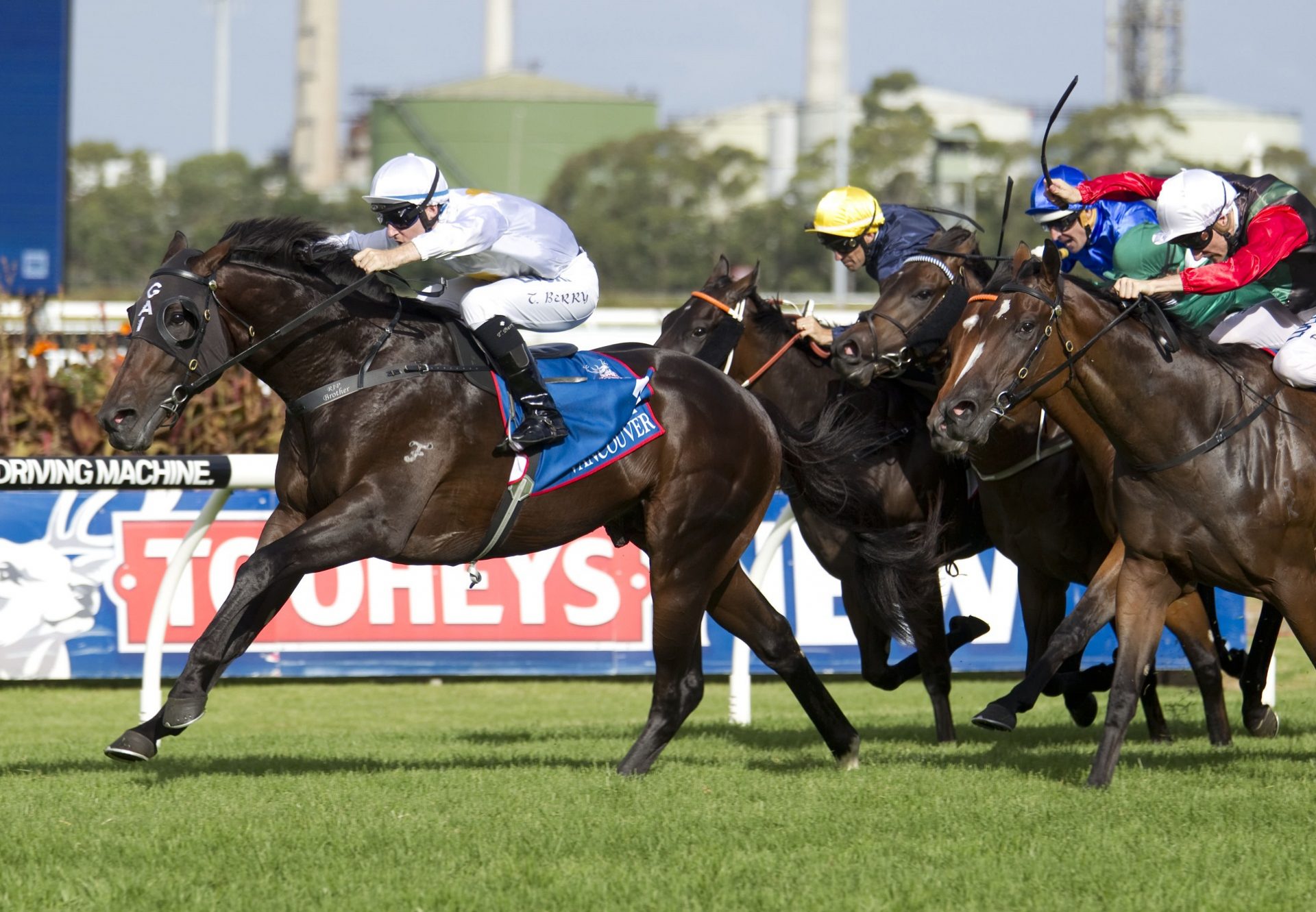 Coolmore Australia Blog - Colm Santry - Sales and Nominations Manager
Magic Millions Digest…
As I write, the Magic Millions National Sale is just drawing to a close. What an incredible sale, particularly for young fillies and mares. If ever anyone needed an incentive to go out and purchase some nice yearling fillies at the sales in 2017, this was it. The progressive nature of the market is mind boggling. As recently as 2013, the year of the Patinack dispersal, 13 race fillies or broodmares realised $400,000 or more at what was a 'strong' sale. Fast forward to today, and the equivalent figure has risen to 42, with the presence of China Horse Club, Aquis Farm, Stonestreet, Yu Long Investments and the Inner Mongolia Rider Horse Industry Group, none of whom were listed purchasers at the 2013 sale, helping to drive what was a stunning market. Encouragingly, each of these investors are also significant racehorse owners in Australia, so it looks to bode well for the future. Credit is due to the respective administrative and promotional bodies, who are clearly working very hard to ensure that Australia is at the forefront of the minds of those internationally looking to get involved in the horse industry – their efforts are paying off big time. Let's hope that there is nothing done in the near future that would run the risk of compromising this!
The Magic Millions, along with Inglis' broodmare sale earlier in May, saw daughters of Encosta de Lago in great demand, with 7 of his daughters realising $250,000 or more. Pretty Penny is one of the best looking mares I've ever bought and the fact that she is a daughter of Encosta was a huge part of her appeal (I can't wait to see a Fastnet Rock out of her!). He's had an incredible year as a broodmare sire and is on the verge of being crowned Champion Broodmare Sire. The progeny of his first Hunter Valley crops are only 10, so expect fireworks when the offspring of some of the impeccably bred fillies from these crops start to get to the races more regularly. His early Hunter crops have already produced the dams of Japonisme, Sofia Rosa, Burnstone, Seaburge and Sadler's Lake amongst others, so while he's Champion Broodmare Sire elect now, it's not unreasonable to expect his reign in that sphere, and his influence in general, to last for a long, long time.
It's hard not to enjoy the atmosphere on the Gold Coast in May. The sale is more relaxed than January – people just aren't under the same volume of pressure (unless of course, like me, you are in the business of consulting on stallion nominations!). It is incredible the number of restaurants in Broadbeach now – things have changed an awful lot up there in recent years and my days of visiting The Avenue at Surfers Paradise are well and truly over. I don't think I'm alone in having developed a real soft spot for the restaurant 'Social'. I particularly enjoyed one night there during the sales where I was treated, along with my fellow diners – Messrs Crismale, Flower, Bell, Bott and O'Brien amongst them – to an extended lesson from Stuart Ramsey as to why Vancouver (pictured top) is going to be a great stallion, as he ate his beef. 'Slipper winners make the best stallions' he said, while adding 'he's the best looking son of a gun that any of us is ever likely to see'. Hard to argue with Mr Ramsey! As expected, he's going to cover a great book of mares in the Spring and I was particularly happy when Robert Crabtree, one of the great breeders of Australia, called me to confirm that Scandinavia would be in his first book. What a great mare to give a young sire a head start. We're looking forward to having him back here in early July all being well.
On another note, I was happy to see Fastnet Rock enjoy such a strong weanling sale on the Gold Coast. I had an interesting chat with James Bester about him at the sales. James, as we all know, is a very well read man with a great command of the English language (he's not shy about telling everyone this of course!). He has strong views on stallions, but they are always well thought out and he's never afraid to give his opinion. In typical James fashion, he hit me with a great one-liner (courtesy of famous fashion designer Coco Chanel it seems) that I won't forget any time soon – 'In order to be irreplaceable, one must always be different'. The line could apply to James himself, but in his view, and it's one that I share, Fastnet Rock is in all likelihood 'irreplaceable' and he is indeed 'different' relative to his peers. He's storming towards the milestone of 100 career stakes winners having had his 95th last weekend and is firmly in the 'world-class' bracket as a stallion. Basic comparisons show that he is outperforming the likes of Redoute's, Snitzel and Exceed And Excel in terms of stakes winners, group winners, group one winners, group one horses and black-type horses at equivalent stages of their careers. Interestingly, of the 'elite' stallions rostered for the coming season only Fastnet Rock (10) and Redoute's Choice (7) have sired more than 5 G1 winners in Australia and New Zealand since the start of 2013. There is good and there is great. Fastnet Rock is great.
I can't wait for Royal Ascot next week. The late nights make for a few sleepy mornings towards the end of the week, but the racing is incredibly competitive and to the highest standard. Galileo, as always, is expected to have a big week. He's already had 23 stakes winners so far this year (having had 59 last year) and in The Gurkha he looks like he might have another pretty special horse. Coolmore has always enjoyed good success with its two-year-olds at the meeting and I'll have my eye on Caravaggio in the Coventry Stakes on Tuesday. He'll have to be good to be as fast as his paternal half-brother No Nay Never (pictured below, what a rocket of a horse – he'll be a 'look and book' stallion in the Spring, mark my words), but the chat is that he could be the real deal. Certainly plenty to look forward to!