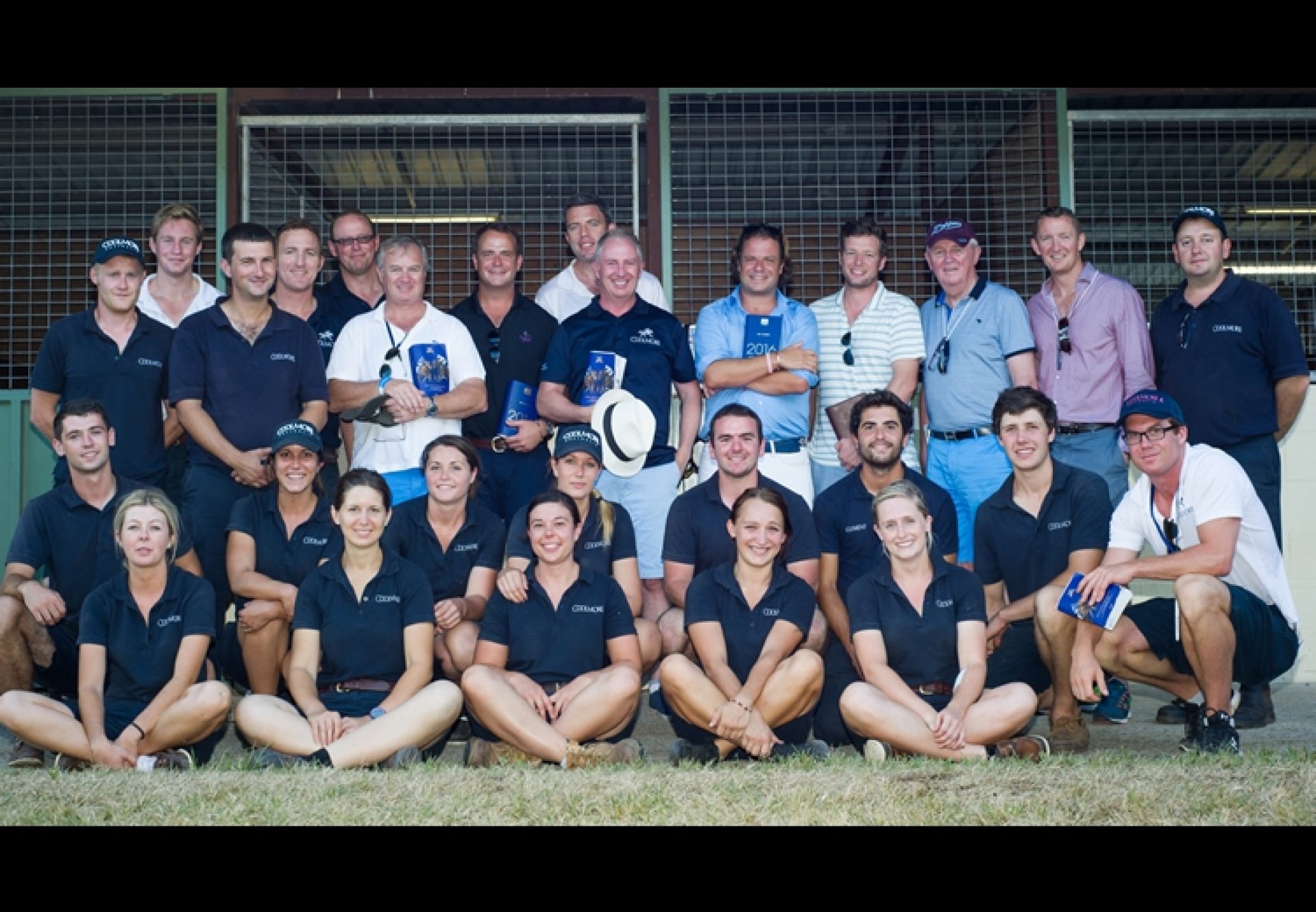 Coolmore Australia Blog - Paddy Oman, Sales and Nominations
I haven't been around long enough to have experienced spectacular bloodstock auctions in the way someone like James Bester has (or tell stories about them the way he does!), but I've never been to a sale with an atmosphere like that of the recent Magic Millions Gold Coast Yearling sale – it was buzzing!.
Magic Millions deserve huge credit for establishing what can only be considered a 'must-attend' spectacle and a near 90% clearance rate across books 1-4 made for a lot of happy vendors.
The Coolmore draft sold very well, with the star of the show being the Pierro/Monsoon Wedding filly bought by James Harron and Hubie De Burgh for $1.4m (who were no doubt delighted to see her brother Star Of Monsoon produce the trial of the morning at Rosehill on Tuesday).
It's obviously a tricky time to try and prepare horses for sale given how young they are, but credit to William O'Connor, who ran the preparation, and his team in the barn. He may have lost 5kgs during the process, but the condition of the horses offered got rave reviews from those inspecting, which is well illustrated by the strong results.
On the Saturday of the sale, as I sat at Bundall and wished the afternoon away before the start of the night session, I considered the curious thing that is inbreeding… It certainly seems to be, at the very least, frowned upon in human society, but in the bloodstock world, it has often been seen as a way of, in principal, duplicating qualities that are considered desirable.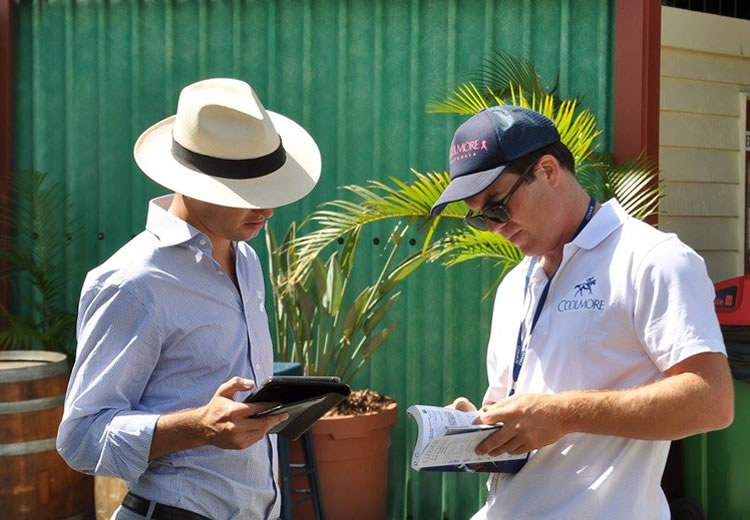 I was shocked when I read through my catalogue to find that of the 746 yearlings catalogued for the first 4 sessions of the sale, 180 (24%) were inbred within 4 generations to Danehill or Danzig.
Time, of course, will tell, but one does wonder when figures show that there are only 12 group winners carrying 3 strains of Danzig within 5 generations (a G1 winner in Brazil, a G2 winner in England and 10 G3 winners from over 15,900 runners inbred to Danzig*), whether you can have too much of a good thing?
I haven't spent enough time studying pedigrees to be sure what is considered good inbreeding, but those who do know and understand how to go about it more effectively say that there are better ways of doing it than others (sex-balancing, inbreeding to superior females etc.).
Interestingly, none of the 28 Australian G1 winners so far this season have been inbred to Danzig or Danehill.
The importance of horses like Pierro and So You Think to Coolmore and the industry in general is underlined by the need for some form of genetic diversity moving forward, so it's no real surprise to see their progeny proving so popular at the sales. Pierro had a fantastic sale on the Gold Coast with a strong average and median, while importantly the feedback on his stock was very positive and, as expected, all the big trainers are going to have them.
For what it's worth, I loved the Sirani colt in Slemere's draft that Robbie Laing bought. I thought he was a mature, quality colt that had a very purposeful walk to him.
As Royston Murphy said, hopefully I'm a better judge than I am a polo player!
For Pierro, it's really just the tip of the iceberg for him in terms of the sales season. From now until Easter, he'll have the progeny of or siblings to Criterion, Dizelle, Keep The Peace, Trust In A Gust, Caribbean Sunset, Rocha, Empress Rock, Good Project etc. to go through the ring, so it's not unreasonable to expect a few more fireworks.
I've heard whispers that John Camilleri's colt out of Private Steer who is catalogued for Easter is outstanding and the team at Segenhoe know a thing or two about selling a nice Pierro yearling!
Speaking of Easter, the prep is about to get underway with an eye-watering line-up of horses in the barn. With siblings to Lankan Rupee, Bounding, Ortensia and Lake Geneva amongst others, it's going to be a fun morning when they go to the paddock for the first time!
Getting yearlings ready for sale is a 'good cop', 'bad cop' exercise. You need to be firm enough with them that their manners are appropriate for the rigours of the sale experience, while recognising that the horses involved are still just babies.
Our youngest horse for the Magic Millions was just 14 months old travelling to the sale, so their scope for physical development post-sale is still huge (through the Magic Millions prep alone, some yearlings gained upwards of 70kgs in weight).
The Easter horses, being older and stronger, are better prepared for the challenge of the prep, but they take more holding when it comes to paddock exercise!
Some of you might remember in my last blog after Royal Ascot, that I had a running bet with Sebastian as to which of Zoffany or Uncle Mo would sire more winners with their first runners in the Northern Hemisphere.
By the end of August I was a $1.10, with my choice Zoffany leading 16-7. However, it ended up being very tight, with Uncle Mo churning out winners hand over fist through the 2nd half of the season in the US to end up with 28, just behind Zoffany's 32.
Uncle Mo looks a freak stallion given he wasn't just champion 1st crop sire in the US, but champion 2yo sire overall! He broke the record earnings figure for a 1st crop stallion (previously held by Tapit) by over $800,000 which is quite amazing!
The Queen's racing advisor and renowned judge John Warren on the other hand is very hot on Zoffany, which is understandable considering a colt he bought by him as a yearling, the G2 winner Foundation, is one of the favourites for both the G1 2,000 Guineas and the G1 Epsom Derby in England later on in the year.
Melbourne's rising-star trainer Ciaron Maher also tells me that his good looking Zoffany colt from last-years Magic Millions goes very nicely indeed, so there is plenty to be optimistic about!
I'm already looking forward to a rest in February given it's been a pretty hectic start to the year, beginning with 10 whirlwind days on the Gold Coast, followed by New Zealand, with just enough time in between to catch up on some office work and a first-time attempt at 'modelling'.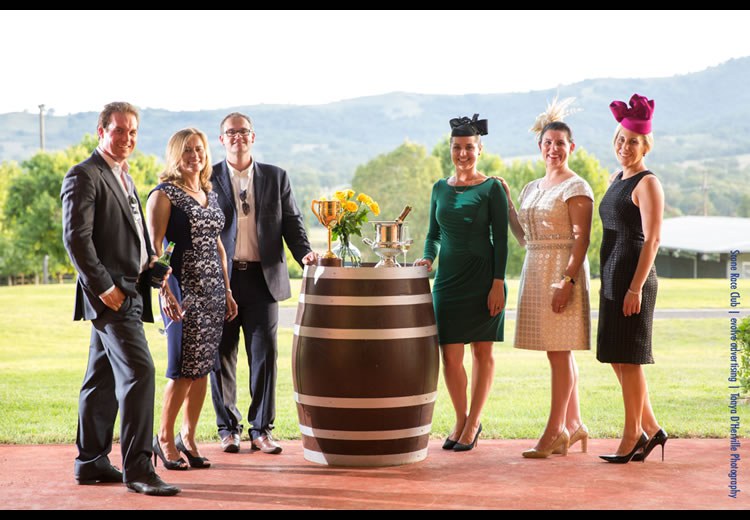 It did my self-esteem no harm at all to be asked to be part of a promotional photoshoot for this years Scone Cup Carnival (thanks Sarah Wills) and while it's probably a stretch for my efforts to be classified as modelling, I can only hope to live up to the high standards set a few years ago by the handsome Dave White!
I'm guessing there will be a cry for his return to the billboard if I don't come up to scratch in the photos!
To cap it all off, I expect the last day of the month to be the highlight of January, with all hell to break loose for Sebastian's Bucks Party (all the Irish lads keep calling it a Stag Party for some reason!?).
Bastian (as I affectionately call him) isn't really one for getting wild or rowdy, so to say he's a bit worried would be an understatement! He is however getting married 5 days later, so that rules out shaving his eye-brows! If anyone has any good suggestions as to how to make his send-off even more memorable, drop me a line – paddy@coolmore.com.au
*Figures from arion.co.nz