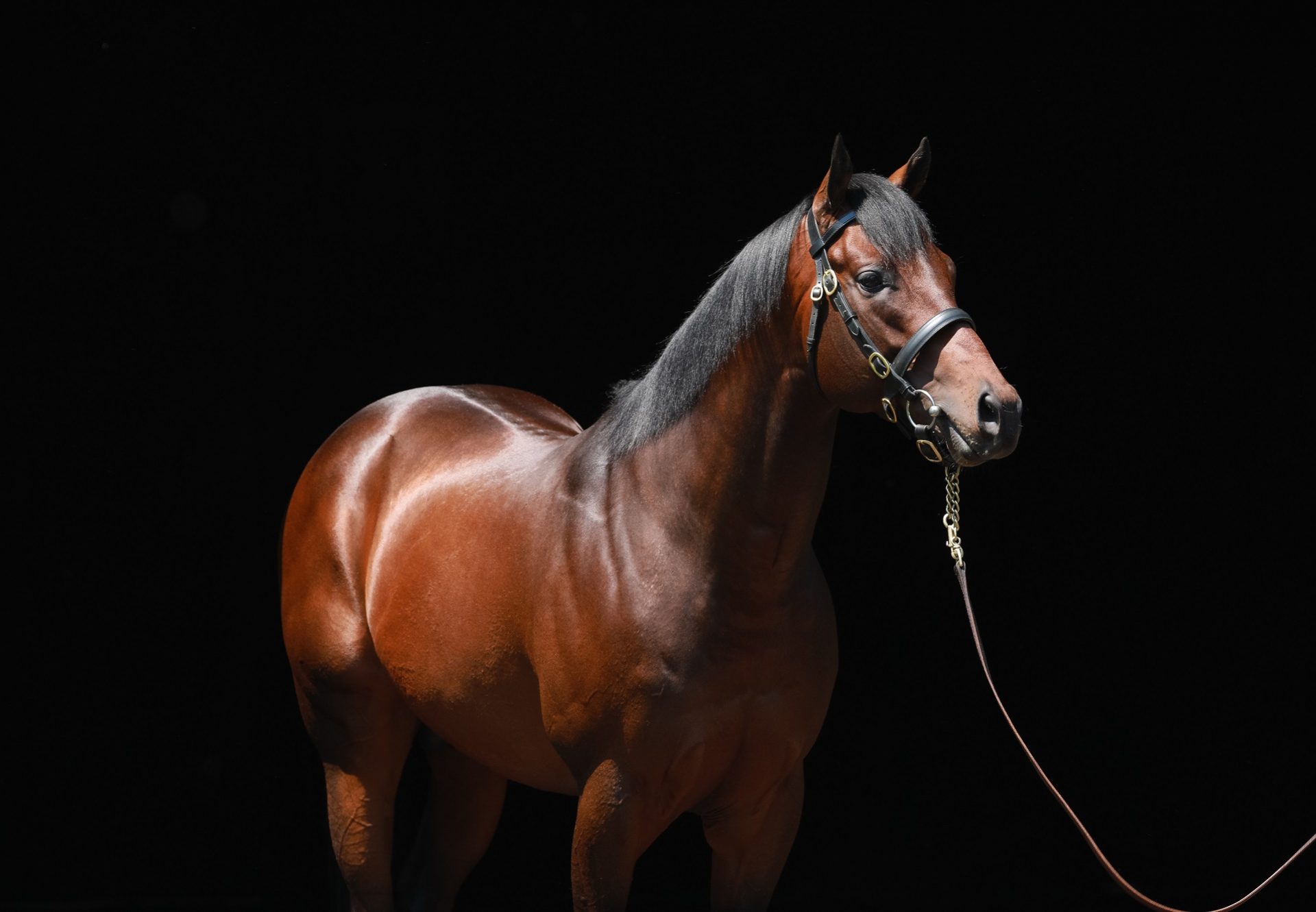 Echo Town Sees Seven In-Foal Mares Through the Keeneland Ring
Only days after his half-sister Echo Zulu confirmed she's the best filly in North America with a Grade I Breeders' Cup Juvenile Fillies win, Echo Town represents the family with his first in-foal mares at the Keeneland November Breeding Stock Sale.
The first through the ring is Kelton's Way, offered as Hip 2559 by Valkyre Stud as agent for the Keene Ridge Farm dispersal. The young mare is a half-sister to champion racehorse and successful sire English Channel and Grade II-placed Sedgefield with four of her sisters producing she should have producing ability. Among the mares they've produced Group II winner and Group I-placed Lucida, Grade III winner Bobby's Wicked One, and Group II-placed Red Leon.
Kelton's Way is the dam of one foal of racing age with that unraced 2-year-old Bernardini colt named Cousin Mark. She also has a yearling Munnings colt as well with that one bred similarly to the foal she is carrying.
The dam of two winners from two to race, the winning mare I Have A Price is carrying to Echo Town on a February 20 cover. Consigned by Four Star Sales as Hip 2940, the Successful Appeal daughter is a half-sister to Grade I-placed Indulgence and Grade III-placed Can't Happen Here in addition to the dam of Grade II-placed Paige Anne.
I have A Price has seen both her foals to race win in 2021 and she also has a 2-year-old Klimt filly named Elusive Kiss to come.
Carrying her second foal when she goes through the ring as Hip 3365, the Birdstone mare Littlestone is offered by Nicky Drion Thoroughbreds. The mare is a half-sister to three siblings from three to race in addition to being a granddaughter of the dual Grade I winner Megahertz. Megahertz is also a full sister to Grade III winner and Grade I-placed Heaven Sent.
Hip 3385, Missamerica Bertie has already proven she is a talented producer as the dam of Grade II-placed Carried Interest. The Paramount Sales-offered half-sister to three stakes producers, she is also one of three stakes producers out of Clever Bertie. The other two have produced Grade I winner Beach Patrol and stakes winner Red Hot Buddha.
Missamerica Bertie is the dam of seven winners from seven to race, including the 18-time winner Invocation. She has proven she likes the Speightstown line with her 5-year-old Speightstown entire American Fact a four time winner. The mare also has a yearling filly by Triple Crown winner Justify.
The Keeneland November Breeding Stock Sale starts on November 10 with a noon session. Each of the nine sessions after that one takes place at 10am daily.