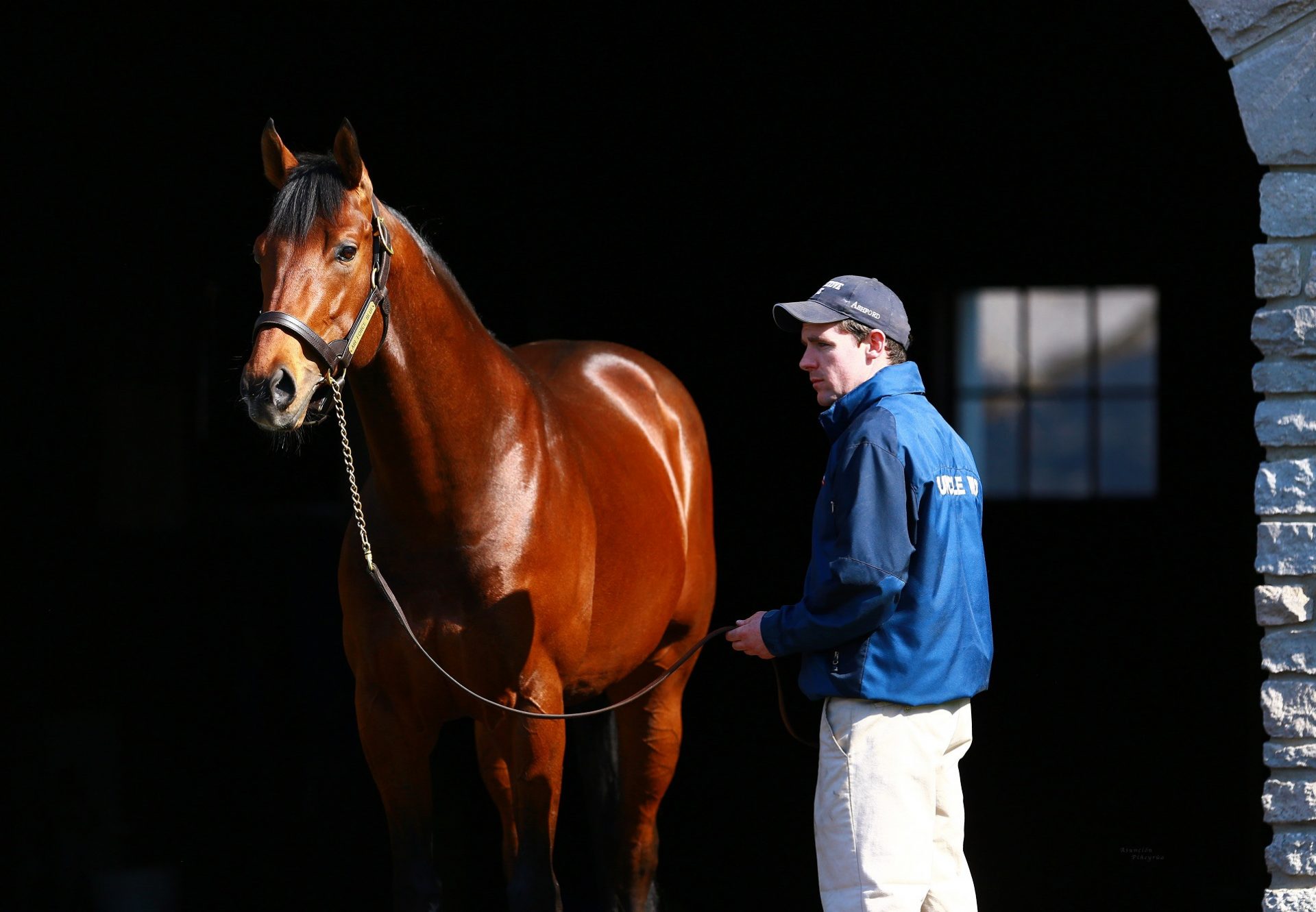 Exciting Year Beckons For Air Force Blue
One of the most exciting freshman sires in 2020 is stunning European Champion 2-Year-Old Air Force Blue.

The first 2-year-old since 2001 to win three European Group I races and the best 2-year-old legendary trainer Aidan O'Brien has trained, the accomplished racehorse caught the attention of everyone around the world when Timeform said he was the best 2-year-old in Europe in nearly 20 years bar Frankel.
"None of O'Brien's previous champion 2-year-olds has been rated so highly as Air Force Blue who is the best champion of his age group in Europe for nearly 20 years, with the exception of Frankel," Timeform said about the blue blooded son of War Front.
Retiring to Ashford at the conclusion of his career, Air Force Blue's first yearlings were in high demand at the sales last year when bringing up to $400,000.
"I was thrilled to be able to buy her for a client, she is a beautiful filly. She is currently with Eddie Woods and he is delighted with her progress," said Lauren Carlisle about the $90,000 filly out of Imaginary Saint. I bid on several Air Force Blue's in September and got outbid on all of them, which I'm still upset about because I loved his first crop as yearlings. Hopefully I'll be able to pick up a few more at the 2-year-old sales."
Unsurprisingly, those exceptional yearlings have turned into even higher quality 2-year-olds. They are in many of the top barns with the best in the business raving about them as they prepare for 2-year-old sales and their future racing careers.

"I have two Air Force Blues, one going to OBS March and one going to the races for a client. From the get-go at the yearling sales they were pretty bodied, eye catching horses, he is a sire that is very easy to like and they were pretty tough to afford," said Brandon Rice. "I am very happy with the way to colt out of Dream Maiden is going and strengthening up. He has great size and strength and is terribly impressive in his breezes and makes light work of everything. With the two I have I have high hopes for Air Force Blue."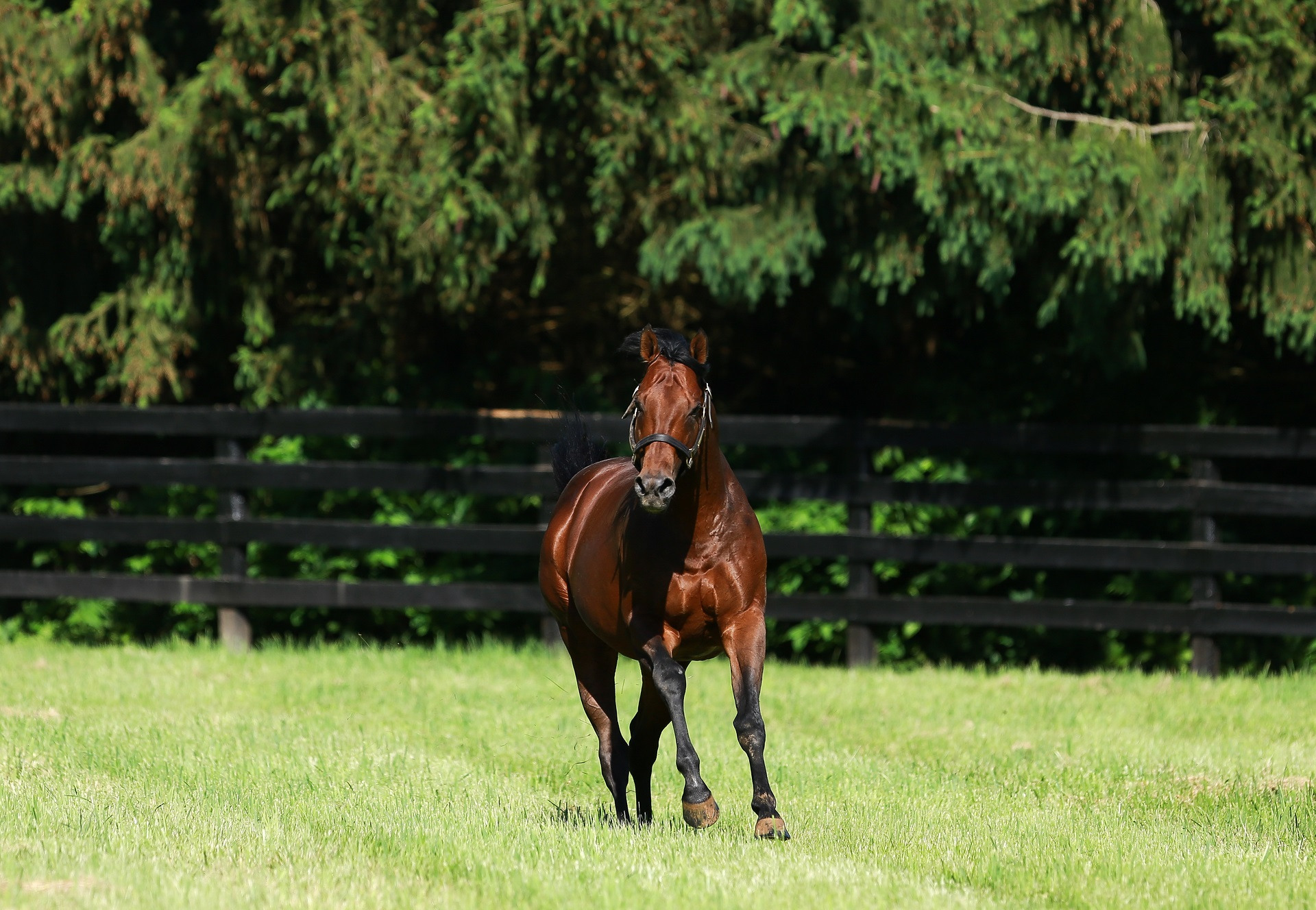 Making a winning debut in May of his 2-year-old year, Air Force Blue has passed on his precociousness and his professional temperament. Those going to the 2-year-old sales include two entered in the Fasig-Tipton Gulfstream Sale with both getting rave reviews from their trainers.

"I like all three of the Air Force Blue's we have, in particular the filly out of Conquest Strate Up who is going to the Miami Sale, she is very nice. They are all athletic, good training horses who get over the ground very well," said Mark Roberts of Hidden Brook, who has Hip 147 in the Gulfstream Sale.
Even more pleased with his Miami offering is Randy Bradshaw, who believes Hip 169 could be a standout for her sire.
"She is a pretty filly who has shown a lot of quality in her training and acts like she could be special," said Bradshaw.
Though Air Force Blue proved to be an exceptional 2-year-old from start to finish, his foals are also showing that they'll get better with age. One such horse is OBS March's Hip 521 from the family of Grade I winner Archarcharch. A colt who looks ready to shine on sale dale, renowned consigner Nick de Meric is convinced he'll be even better as he gets older.
"He is a big rugged, two turn looking horse," said de Meric of the colt. "A very good mover, straightforward mentally, and easy on himself. He looks like a horse who will only get better with age and maturity."
Tris de Meric thinks the same of his $140,000 filly out of Sirenage, who is showing exceptional dirt ability in her early training. Much like her sire, the filly is precocious and is already looking like she'll follow closely in Air Force Blue's footsteps.
"We like this filly a lot. She is very good looking, looks very precocious and goes beautifully on the dirt. She's the kind that could go anywhere, we have high hopes for her," he said.
With Air Force Blue 2-year-olds in training with trainers such as Aidan O'Brien, Bob Baffert, Wesley Ward, Todd Pletcher, Sir Michael Stoute, and Joseph O'Brien training them, the stallion looks to be a standout freshman sire around the world when 2-year-old kicks off this spring.