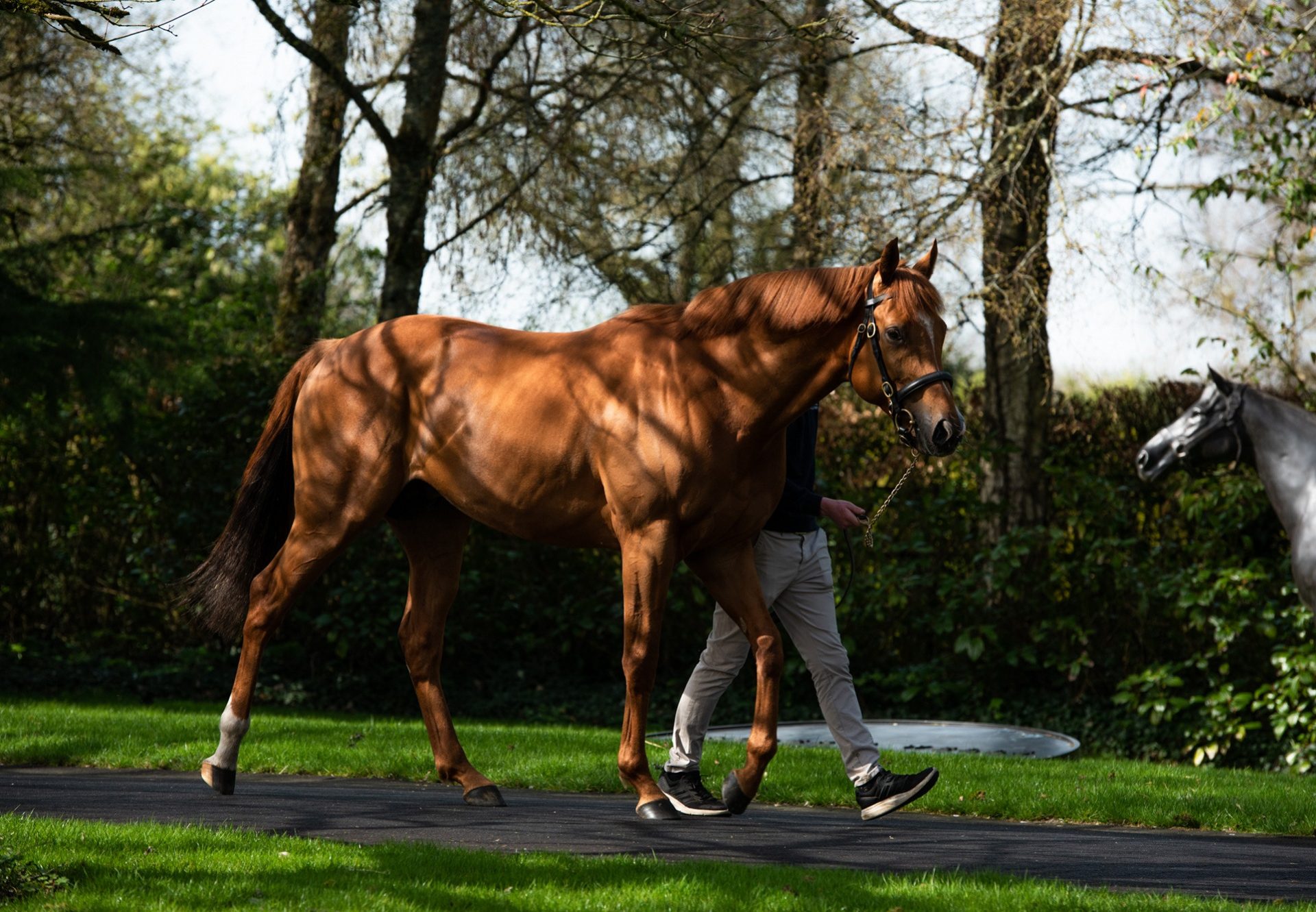 First Yearlings By Sottsass Impress At Arqana
The first crop of Arc hero Sottsass exceeded expectations on their yearling sale debut, as ten yearlings sold for an impressive average of €197,200 at the Arqana August Yearling Sale.
Mitsu Nakauchida purchased the highest-priced Sottsass of the sale, a March-born bay from Colounces, for whom he gave €525,000. Reflecting on his star buy's young sire, the Japanese trainer said, "Sottsass was an excellent racehorse, an Arc winner with big acceleration, and there is no reason to think that he won't be a success.
Sottsass began his stallion career at a fee of €30,000, marking an exceptional return for the colt's breeders Anna Sundstrom and Charlotte Hutchinson. They have even more reason to celebrate, as Sundstrom later explained, "When this colt was born, we were so impressed by him that we immediately went back to Sottsass with another mare and now we have a stunning foal at home and more mares in foal to him. Sottsass is such a beautiful horse and an incredible racehorse."
Sottsass sold at the same sale for €340,000 as a yearling and his purchaser Oceanic Bloodstock is hoping to continue the successful association after buying one of his first crop sons for €380,000 on behalf of MV Magnier and Sottsass's owner White Birch Farm. Oceanic's Michel Zerolo observed several similarities between Sottsass and his stock. "They seem to be of a type. They're very relaxed horses, very athletic, good size and plenty of scope. Very good movers and they all have a great mind. Very much like him."
Peter Brant of White Birch Farm is similarly complimentary of Sottsass's progeny. "The ones I have are very nice," Brant revealed. "I have some in Ireland and some in France and I'm very, very pleased with them. We bred some very good mares to him and I'm looking forward to racing them. I believe in the horse, obviously… he seems to be getting good-looking horses so all we can do now is pray."
Another buyer keen on Sottsass's chances is David Redvers, who purchased a colt for €200,000. "We've made a point of looking at every single Sottsass because he was such a sensational racehorse," Redvers explained. "We love the sire line. Every single one of them has looked like an athlete, light on their feet and have great movement. If the yearlings can be half as good as their father we're in very good shape."
Other notable results for Sottsass at Arqana included Richard Knight's €300,000 purchase of the Fairway Consignment's filly for Salhia Stud. French agencies Mandore International and Meridian International each signed for six-figure fillies, while Sottsass's former trainer Jean-Claude Rouget purchased four yearlings by the son of Siyouni.