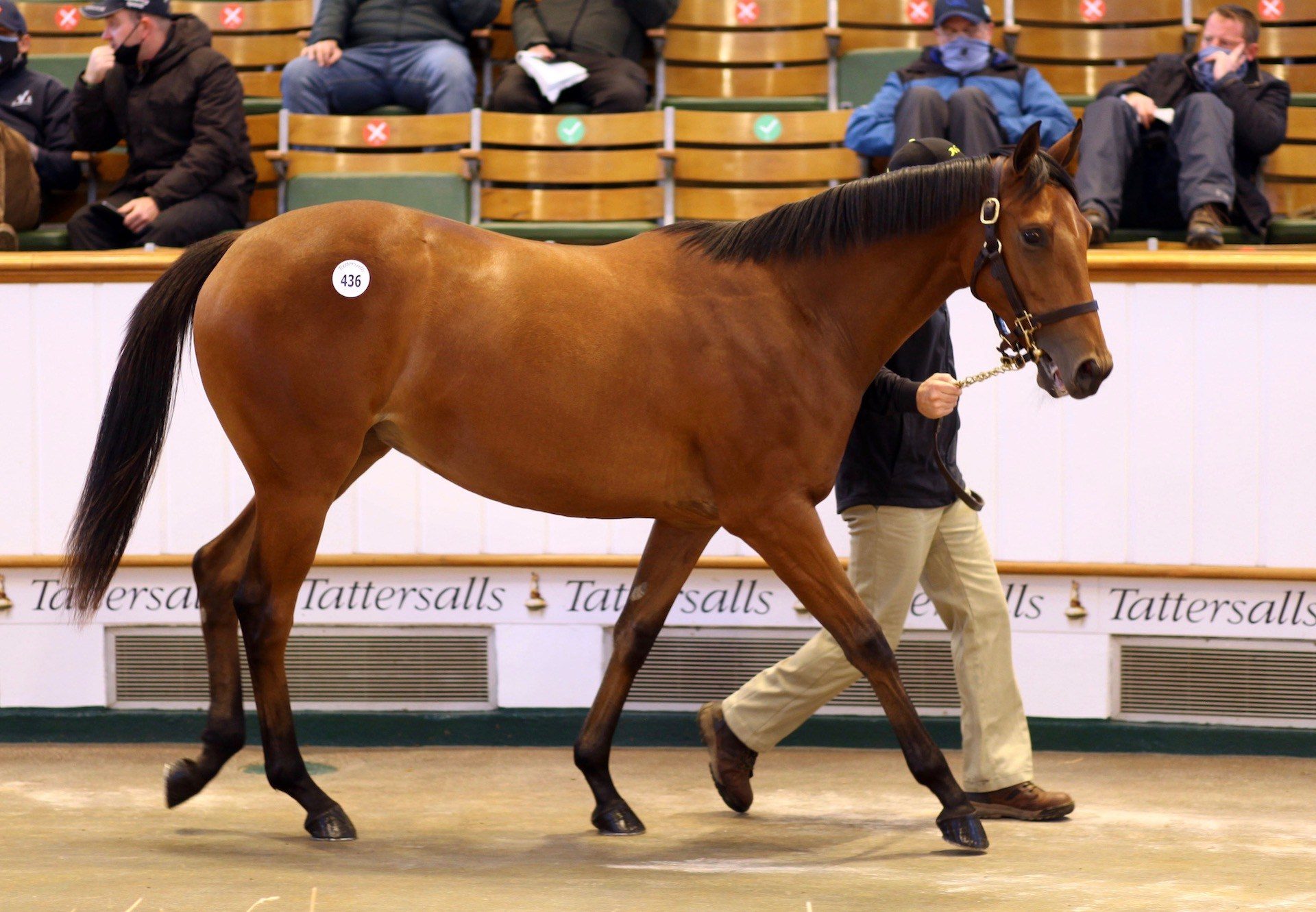 Galileo Supplies Highest Priced Yearling Of The Year
A daughter of Galileo became the highest priced yearling of the year when fetching 3,400,000gns on the final day of the Tattersalls Book 1 Yearling Sale.
Offered by Newsells Park Stud, the full-sister to Japan and Mogul was well-touted as a potential top lot and saw auctioneer Edmond Mahony ask for an opening bid of two million.
Oliver St Lawrence, who had bid the highest price the previous day, made a concentrated effort to secure Shastye's daughter, but was forced to admit defeat to MV Magnier and Qatar Racing's David Redvers. The former's determined effort saw him sign the docket, confirming that the filly would run in partnership with Georg Von Opel's Westerberg operation.
"We've been very lucky with this family with Japan and Mogul," Magnier later commented. "They were always very good-looking horses, the mare produces great-looking stock and great racehorses. Let's hope that continues and that this is a good filly."
It was the second time that afternoon that Magnier outbid David Redvers for a daughter of Galileo, having gone to 2,800,000gns for Barronstown Stud's filly out of Prize Exhibit. She, too, will race in partnership with Westerberg, with Magnier explaining, "She's a very nice filly, Aidan O'Brien and all the lads really liked her. David Nagle has been saying how good a filly she is for a very long time."
US-based agent Mike Ryan provided Galileo with his third millionaire lot in the later stages of trade when going to 1,400,000gns for Old Mill Stud's half-sister to Group 1 Spring Cup victor Dream Of Dreams. On his pricey purchase, Ryan said, "She's an exceptional filly by an exceptional sire and out of a terrific family. She was absolutely gorgeous and looks like a runner."
Unsurprisingly, Galileo was another major draw, on which Ryan said, "I knew she was going to be expensive, you know what it takes to buy Galileos, but I'm delighted we got her as I waited all day. How many more years are we going to be seeing Galileo's progeny? He's the greatest sire of my lifetime, and probably anyone's lifetime for that matter."
Galileo ended the week as the leading sire, with his 14 yearlings selling for a combined 11,610,000gns.