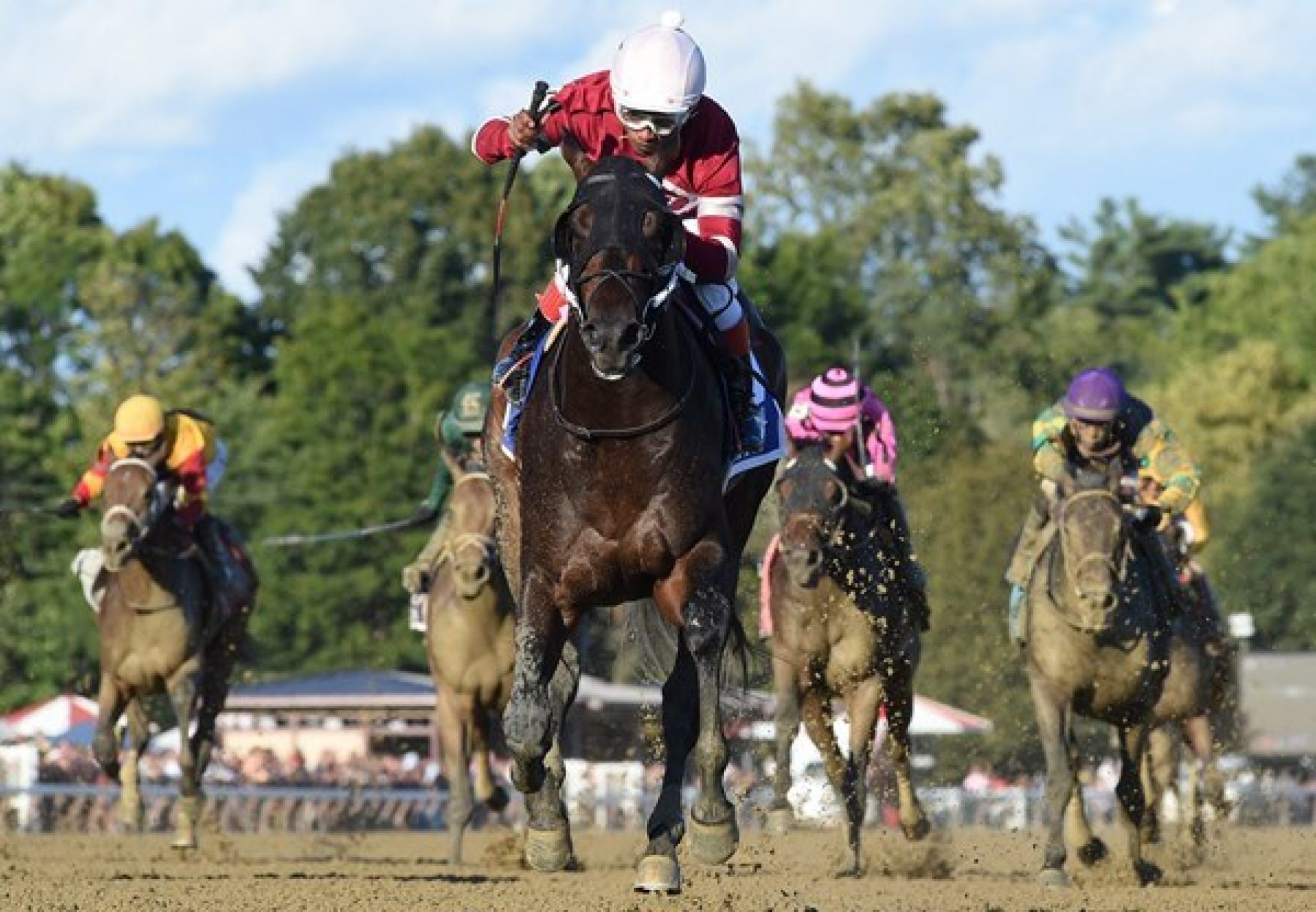 Gunite retired to Ashford
Gun Runner's dual Grade 1-winning millionaire Gunite has been retired from racing and will stand at Coolmore America's Ashford Stud for 2024.
On his final start last Saturday, the Winchell Thoroughbreds homebred ran a fine second to his great adversary Elite Power who was making it back-to-back wins in the Grade 1 Breeders' Cup Sprint where he earned a 2 3/4 on the Ragazin sheets.
On their previous meeting in the Grade 1 Forego Stakes at Saratoga in late August it was Gunite who had come out on top shaking off an inside challenge from last year's Eclipse Champion Male Sprinter in the stretch and drawing off for a ready win.
In the Grade 1 Alfred G. Vanderbilt H. going a furlong shorter in late July, there was only a head between the great rivals with the Bill Mott-trained chestnut coming out on top on that occasion.
A specialist at the Spa, Gunite also captured the 2021 Grade 1 Hopeful Stakes by 5¾ lengths as a juvenile and the Grade 2 Amsterdam Stakes last year.
"Gunite is extremely important to horse racing in the current climate. He was Gun Runner's first starter for us in April of his 2YO year and ran 6 times in his juvenile campaign and won the Grade 1 Hopeful at Saratoga. He then travelled to California to work with the brilliant Echo Zulu because he is the only thing that I had that could be comparable company for her, and he won 4 stakes races at Churchill, Keeneland and Saratoga. As a 4YO he then travelled to Saudi Arabia, Dubai and competed at the highest level and returned to the US to beat his rival Elite Power in the Grade 1 Forego Stakes at Saratoga. He is a very special horse to race at the level he has for as long as he has and do it consistently," said trainer Steve Asmussen.
"Like many of the Gun Runners, Gunite got better and better throughout his racing career and gave us many great days," said his owner/breeder Ron Winchell. "We also raced his first and second dams and they were both stakes winners at Saratoga. Gunite has retired sound and I very much look forward to supporting him at stud."
"He was unusual in that he was top class at 2, 3 and 4, he was one of the best sprinters in the country and had top Beyer figures of 108 at both Saratoga and Churchill" said Ashford's Director of Sales Charlie O'Connor. "He's a very good-looking horse and we can't wait for breeders to see him."
His fee has been set at $35,000.