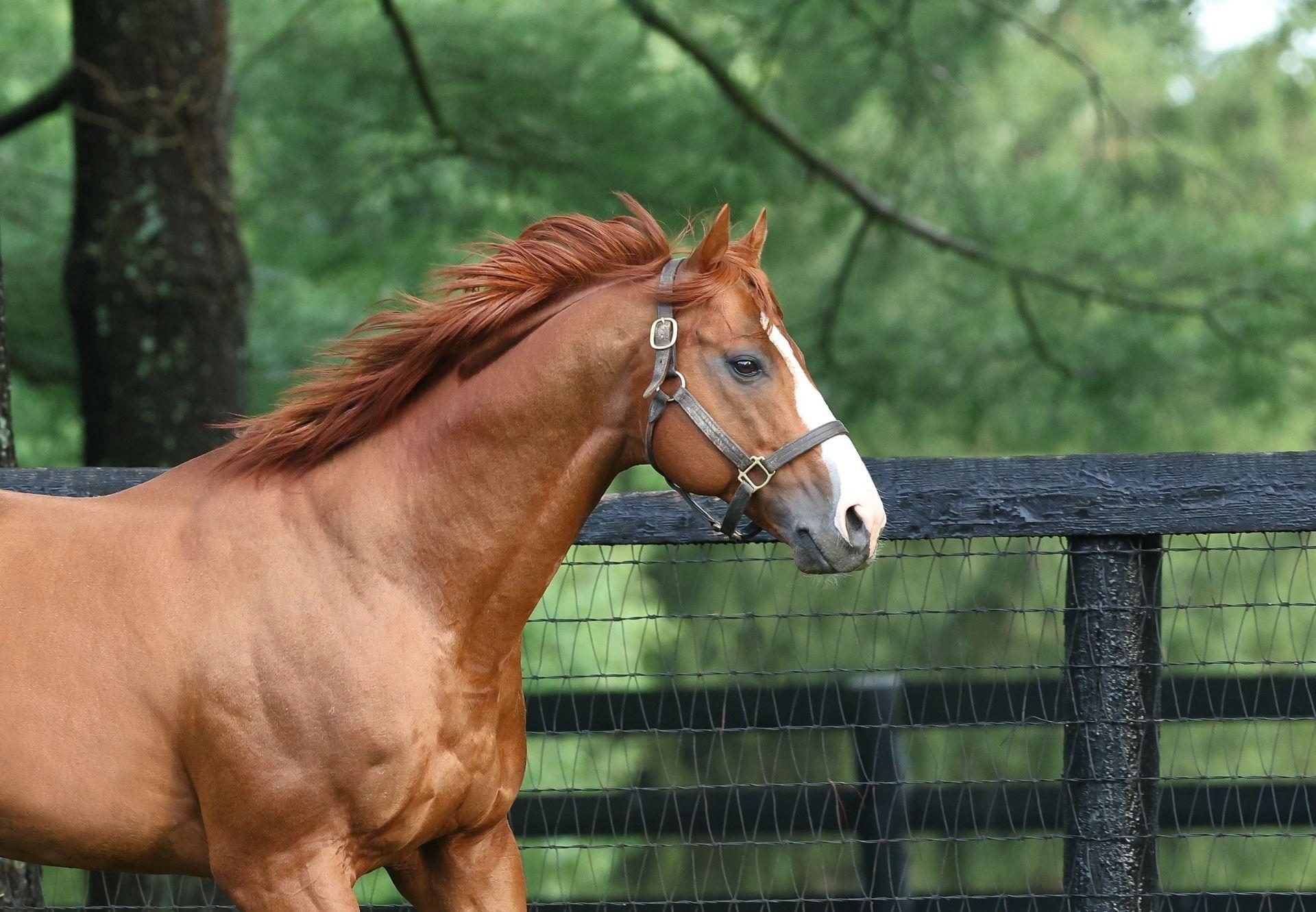 Justify 2YO's Popular at Inglis Ready 2 Race
There were just three two year-olds by Justify offered in the Inglis Ready 2 Race Sale at Riverside Stables on Tuesday and all three figured in the Top 10 lots with his best result at $370,000 a colt from Boudicea Belle.
The equal second highest priced horse of the sale, he was consigned by Blake Ryan Racing and bought by Annabel Neasham Racing / P Leung.
The striking bay galloped his breeze in 10.70 seconds and is the second foal of Boudicea Belle, a winning half-sister to Group II winner Miss Marielle, the dam of Group I winner Peeping. He was a successful pinhook having made $110,000 at Inglis Classic.
Neasham was thrilled to be taking the Justify colt home, especially considering she's had great success with progeny of the stallion through Inglis sales previously having won the $2million Inglis Millennium with outstanding filly Learning to Fly.
"We're obviously a big fan of Justify, we bought quite a few yearlings by him this year off the back of [$2m Inglis Millennium winner] Learning To Fly, we had an order from a client and he again was a fan of Justify so it all just matched,'' Neasham said.
"I watched his breeze, I mean that's the advantage of coming here and buying two-year-olds is you can watch them gallop beforehand and he's got a beautiful big action."
The other two Justify youngsters, a colt from Chillaxing and a filly from Tingu (Fr) sold for $300,000 and $220,000 to Newgate Bloodstock and Byerley Bloodstock respectively.