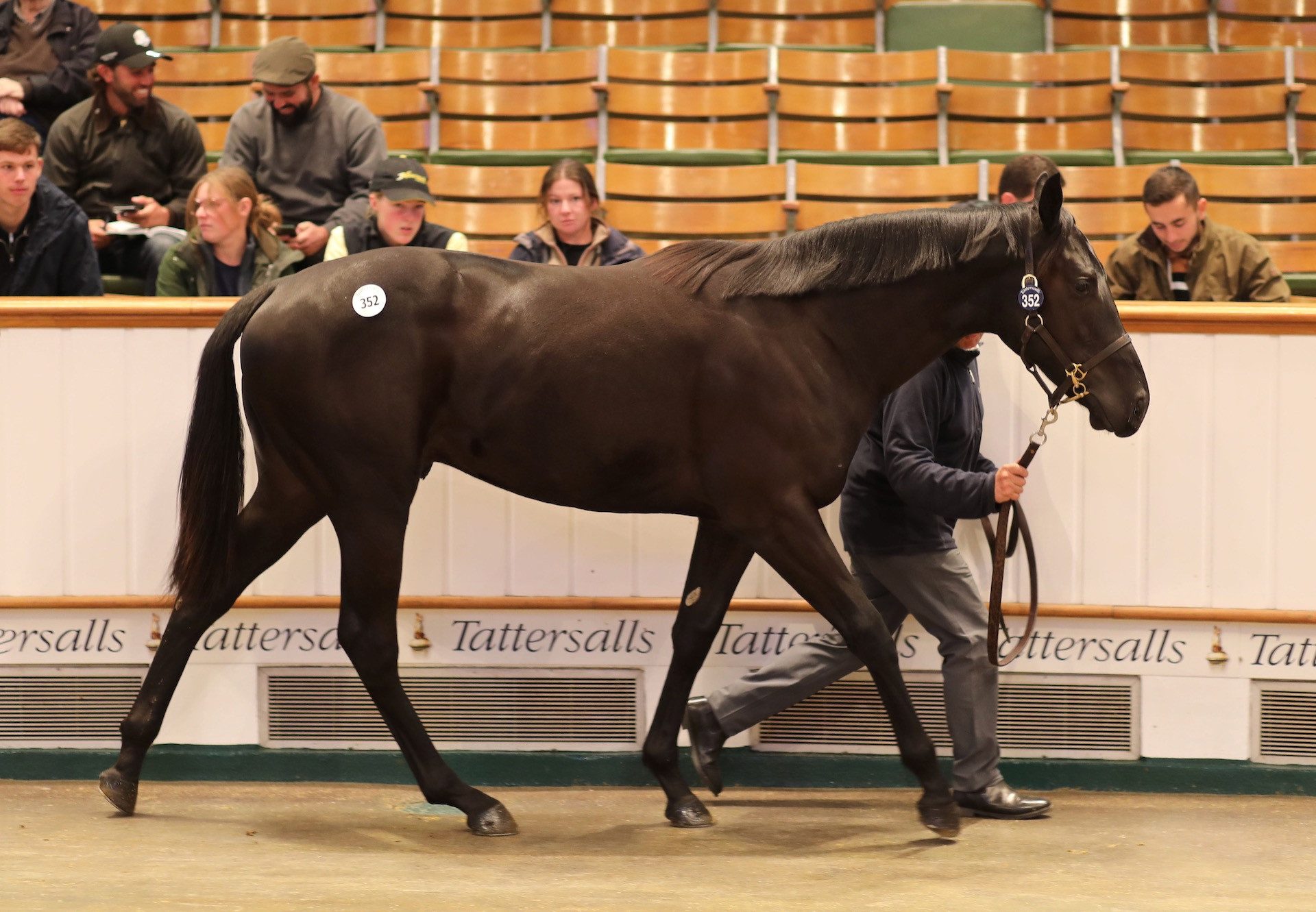 Millionaire Wootton Bassett Colt Realises Breeders' Dream
Fierce demand for Wootton Bassett's progeny at Tattersalls Book 1 reached new heights on the second day of trade when MV Magnier and White Birch Farm went to 1.25million guineas for a colt from Clara Stud.
Magnier faced stiff competition for the half-brother to Golden Horde, with the role of under-bidder eventually filled by Mohammed Al Mansoori, who was accompanied by Joseph O'Brien. The final price was the highest achieved by the consignor and breeder CN Farm, with the mare Entreat previously peaking at 580,000gns for her Zoffany filly.
Based in County Kilkenny, the successful family operation consists of Michael Nolan, James Cloney and Paddy Kelly, with the latter leading the prized colt through the ring. It was left to Cloney to explain the magnititude of the result to the press. "It's a once-in-a-lifetime thing to have such a beautiful article that's the right size, the right shape, walks the right way and has the right pedigree. I had a dream about this. Thank God it came true for the family."
Explaining their decision to send Entreat to Wootton Bassett, Cloney said, "Given what he'd done in France you could see he was going to climb the ranks, so we had an inkling he was going to work out."
Kilminfoyle House Stud is no stranger to success with Wootton Bassett, having sold the wonderfully consistent five-year-old entire Chindit (Wootton Bassett) as a yearling. Bred by JC Bloodstock and Rory Mahon, Richard Hannon's charge provided four black-type updates since the catalogue was printed, bringing his total Stakes wins to eight and Group placings to five, with two of the latter coming at Group 1 level.
Chindit's fantastic season saw Blandford Bloodstock's Richard Brown stretch to 470,000gns for Kilminfoyle's full-brother on Wednesday, and the agent was full of praise for his purchase. "He is a cracking individual, he put in an amazing show outside, he marched round and has a great attitude," said Brown. "He is a full-brother to a very talented horse, and comes from a very good farm and breeder. He is a smasher and he looks like he will be quite forward. I am delighted to get him."
Later in the session, Croom House Stud sold their homebred Wootton Bassett colt to Coal County Equine for 550,000gns. The bay was one of eight Wootton Bassett yearlings to sell for 300,000gns or more on the first two days of trade, with the Coolmore Stud stallion one of the three leading sires by aggregate on each day.