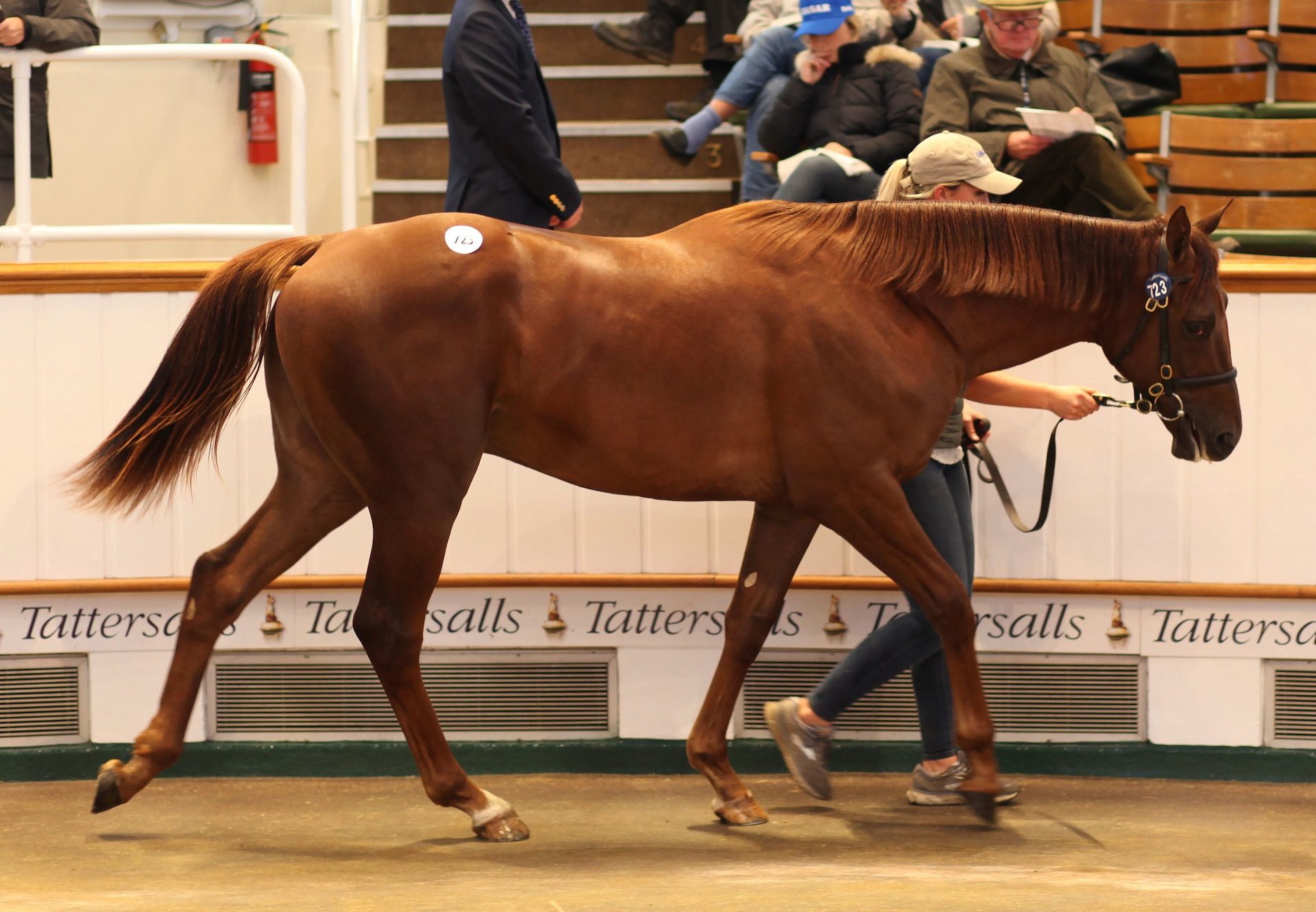 No Nay Never Colt Breaks Records At Tattersalls
A son of No Nay Never set a new record price at the Tattersalls October 2 Sale when selling to MV Magnier for 900,000gns.
Offered by Croom House Stud as Lot 723, the chesnut colt is a half-brother to the dam of Listed winner Barbill and drew determined bids from Anthony Stroud and Mick Kinane, who were both eventually forced to admit defeat.
Joe Hartigan, general manager of Croom House Stud, was full of praise for their star colt, later commenting, "All the right people were on him and he had a lot of action. He did over 130 shows but he took it all so well - he has a fantastic mind. Every show was the same, he came out and just strutted his stuff."
After signing the docket, MV Magnier said, "No Nay Never had a great weekend, he had four runners in the Dewhurst and the second [Arizona] and third [Wichita] ran great races; they look like they'll improve into next year. It's a great result for Denis Brosnan, who's been a big supporter of our stallions - he's a fantastic breeder."
Magnier will be hoping his latest purchase repeats the success of another No Nay Never colt bought at the same sale for 200,000gns. Named Ten Sovereigns, he showed outstanding speeding when winning the Group 1 July Cup earlier this year.
Elaborating on sire power, Magnier added, "No Nay Never looks like he could be an exceptionally exciting stallion. He's had a huge number of stakes winners in the last few weeks alone. Aidan [O'Brien] and Paul Shanahan are very high on him, everybody at Coolmore is very excited about his future."