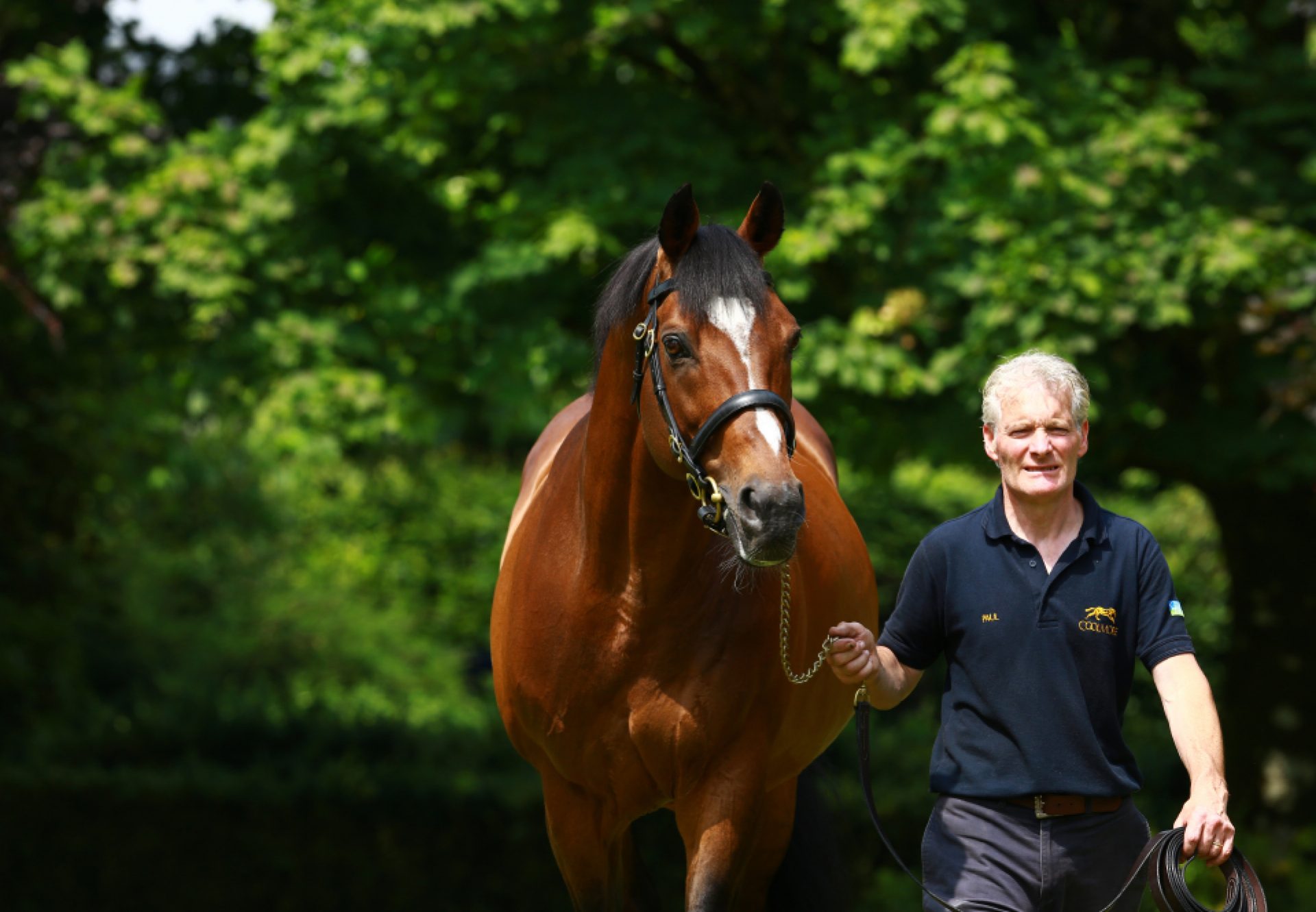 Plaudits for champion Galileo
After another incredible year in 2012 in which he landed a fourth sires' championship, the amazing Galileo has been hailed as one of the great stallions of all time.
Galileo's progeny earnings in Europe in 2012 were £7,201,067, nearly double those of his nearest pursuer - the late, great Montjeu. It was a 23rd consecutive sires' championship for a Coolmore stallion.
Galileo's flagbearers were headed by the incomparable Frankel (5h Galileo-Kind, by Danehill) and among his other G1 winners were the G1 Oaks heroine Was (4f Galileo-Alluring Park, by Green Desert), G1 Eclipse hero Nathaniel (5h Galileo-Magnificient Style, by Silver Hawk) and his full-sister, the G1 Irish Oaks heroine Great Heavens (4f Galileo-Magnificient Style, by Silver Hawk).
Meanwhile, there is much to look forward to in 2013 with Galileo's Classic generation including the outstanding G1 Racing Post Trophy winner Kingsbarns (3c Galileo-Beltisaal, by Belmez).
Martin Stevens of the Racing Post wrote: "The margin of Galileo's supremacy over his stallion rivals was huge, with his 35 stakes winner - headed by the exceptional Frankel - contributing to progeny earnings of £7,201,067."
Statistics compiled by Bill Oppenheim for the Thoroughbred Daily News, showed that Galileo was not just Europe's runaway leader in 2012 - his record towered above any rival in North America as well.
Indeed Oppenheim's research showed that Galileo is siring graded winners at an even better percentage than his own legendary sire Sadler's Wells.
Oppenheim wrote: "So it wasn't just Frankel, arguably the best horse any of us have ever seen. No, Galileo had 60 other black-type horses in 2012. It does make you ask, just how good is this sire? So I had a look at another very interesting TDN Sire List: the Lifetime Cumulative Earnings General Sire List, only I clicked on, and looked at it organized by, group/graded stakes winners.
"This list includes number of crops, so I did a calculation of the average number of group/graded stakes winner per crop, and found 15 sires that have averaged four or more graded stakes winners per crop.
"It may be a little quick and dirty, but the results are stunning: Galileo (8.13 GSW/crop) is actually siring graded stakes winners at a better rate than his own sire, Sadler's Wells (7.26), 14 times Champion Sire in Britain and Ireland - albeit with just over a third the number of crops so far. Still, it does show us that when people say Galileo might be an even better sire than Sadler's Wells, it's not just publicists talking through their hats. Danehill (Northern Hemisphere crops) ranks third (7.07), with North America's three-time Leading Sire Giant's Causeway (6.56) fourth. It's probably not a coincidence that the top four are or were all Coolmore sires."