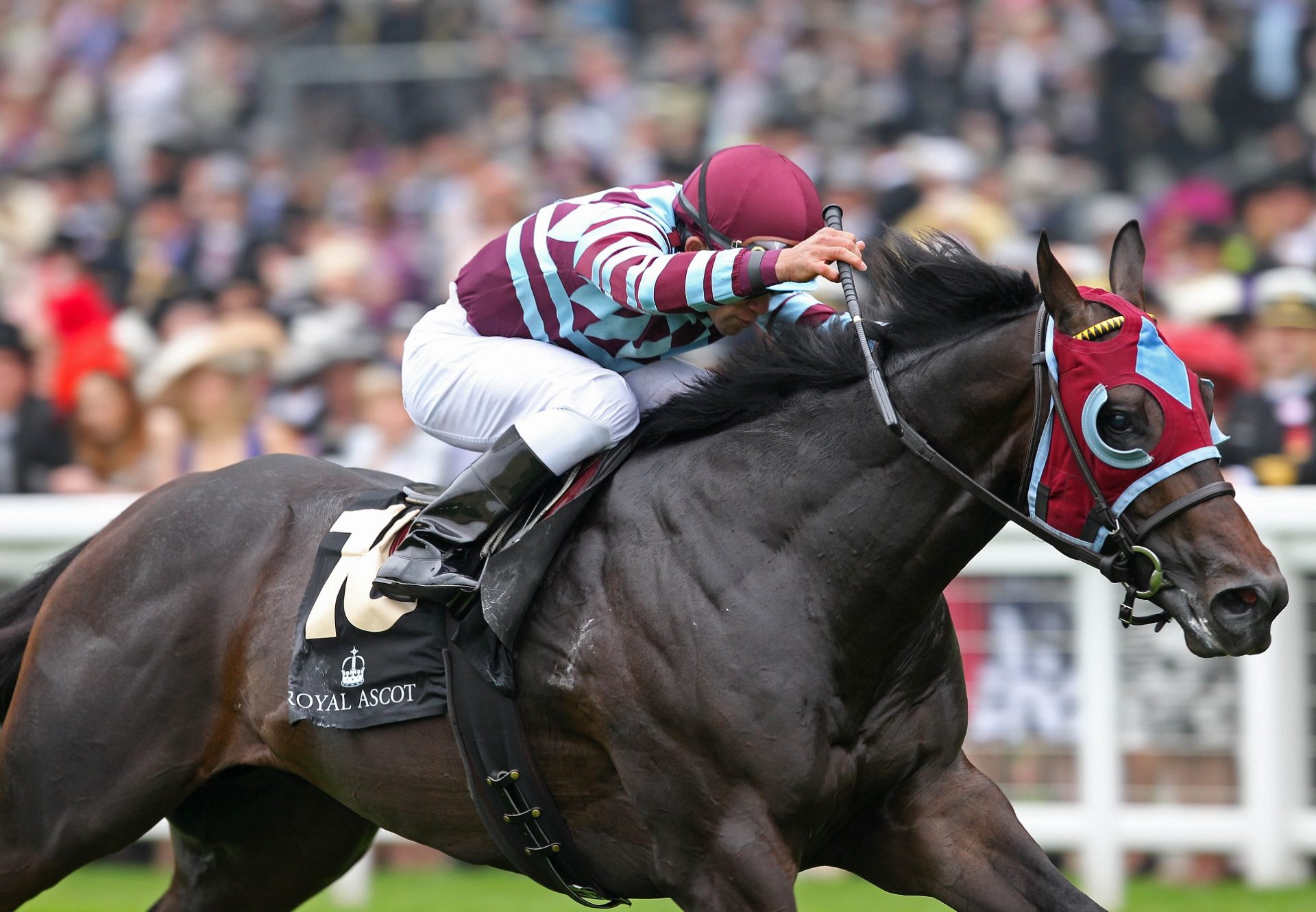 Record-breaking Royal Ascot G2 2yo winner for Scat Daddy
US raider No Nay Never (2c Scat Daddy-Cat's Eye Witness, by Elusive Quality) put up a stunning performance at Royal Ascot on Thursday when breaking the juvenile five-furlong track record in the G2 Norfolk Stakes.
Ridden by Joel Rosario, the Scat Daddy colt broke slowly but was soon up with the pace and eventually ran out a length winner from favourite Coach House in a time of 58.80 seconds
Asked about his colt's slow start, Ward said: "He's like a bull and I knew he would push his way through, and while it was a little bit of a concern we'll take him home and work on that. He'll be better at the gate next time.
"I've always felt he's the most talented horse I've trained and he proved so today. He'll wait for other horses in a race, but I don't teach my horses to run away from the rest and he was waiting for the others to come.
"We put in a lot of time and effort. My staff at home work very hard from day one, when we start breaking them in October and November - they never miss a day. They are trained on a farm in Florida and then they go to another beautiful place called Palm Meadows, where they continue their education.
"Then they go on to Keeneland and everybody there has been so gracious. After their meet is over, they keep the turf pristine and they did a huge favour by letting us breeze on the grass. I want to thank them very much.
"I've spoken to the owners and what I'd like to do is get him home to Keeneland on Saturday, give him a break then bring him back for the G1 Prix Morny at Deauville [in August]. I like to keep them under my own thumb at home and it's been proven that horses can come over here and win. It's a beautiful environment at Keeneland where we train and it's a very easy flight from Chicago to Paris so I don't think that will be a problem."
Rosario added: "I am happy to be here and to have a chance to win a race - it's awesome. I thought that he was going to break a little quicker but he really stayed in the gate. He pulled it altogether right back and he has just taken me to the lead. He is a good horse.
"I tried to stay with him - I didn't want to rush him out - and he just put me where ever he wanted. I have to say thank you to Mr Ward because he has given me a lot of opportunities in the US and it's even better to come here with a horse of his."
No Nay Never was bred by Jayne Doi Johnson and David Sparrow.