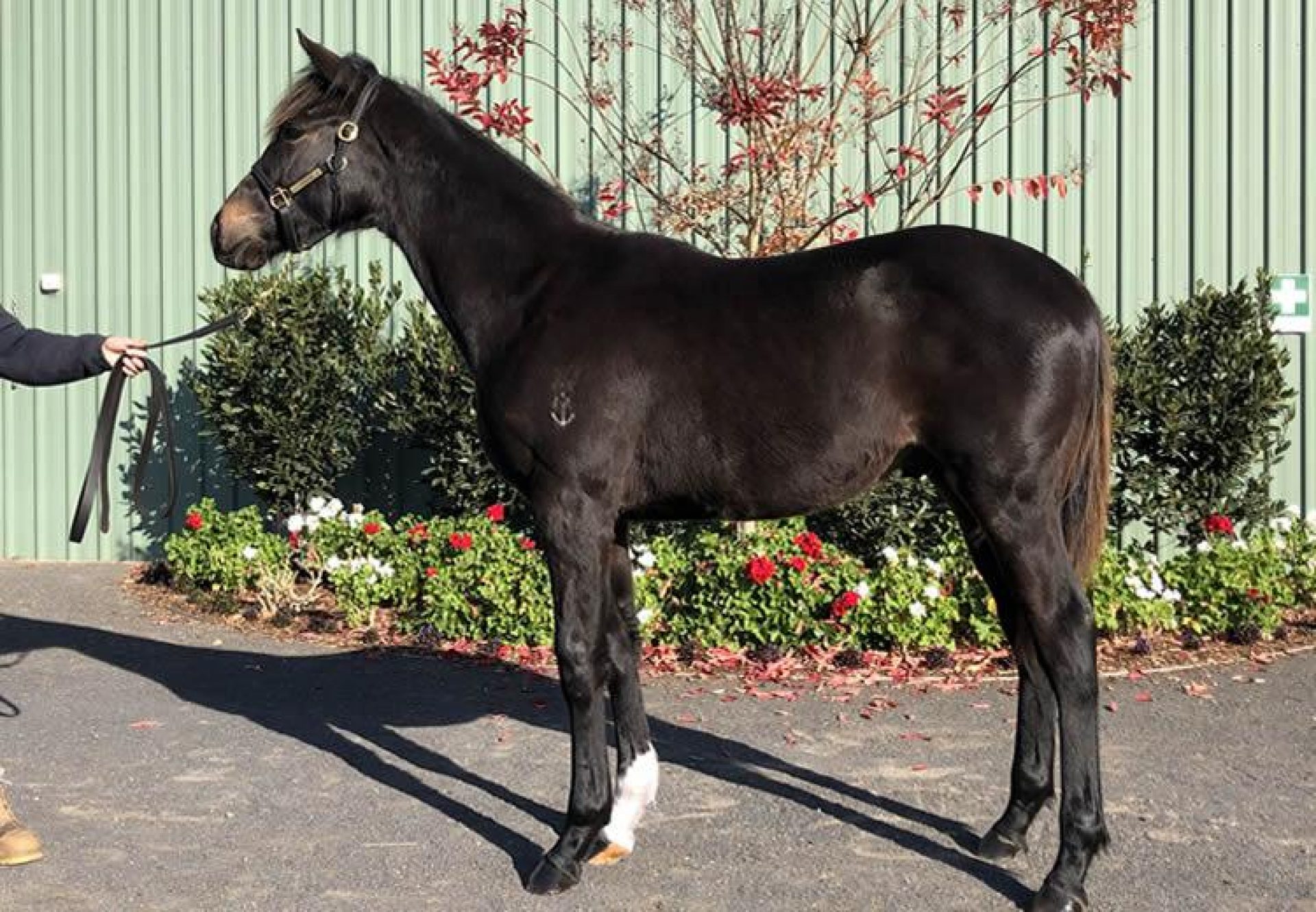 So You Think Weanlings in Hot Demand
The Inglis Great Southern Weanling Sale in Melbourne this week was buoyed by the consistent demand for the progeny of So You Think with 11 selling for $1,200,500 making him the most successful sire at this sale by aggregate.

So You Think posted the top seller on Monday and the second highest price of the entire sale when his colt from Collins made $290,000 for Makybe when purchased by Mitchell Bloodstock.
"He's a beautiful colt and being by So You Think out of a full sister to Makybe Diva, his pedigree is impossible to fault as well,'' said James Mitchell.
"He's got so much upside and while he was the one we wanted, we thought we might be able to get him a bit cheaper than that but this sale has again been so strong, like basically every other auction this year, that we had to stretch the budget to get him home."
Makybe's Joe Murray described the colt as "a marquee offering''.
"We knew he was popular, he was always going to be, given he's out of a full sister to Makybe Diva, and by So You Think, so most people who saw him once came back for a second look at least,'' Murray said.
"The market was very strong for him straight away, we thought coming here $150,000 would be a good result, $200,000 would have been super but to get to $290,000 was just fantastic…we honestly couldn't have been happier with the result."
The star colt is the third foal of an unraced sister to two time Australian Horse of the Year and triple Melbourne Cup winner Makybe Diva.
So You Think also did well with colts from Babel and Garden of Eden selling to Rothwell Park and Paul Willetts respectively for $160,000.
His 11 weanlings averaged $109,136, a sum far above the sale average of $40,202.
So You Think has had a fee increase this spring on the back of his stunning results on the track this season and stands at a fee of $77,000.