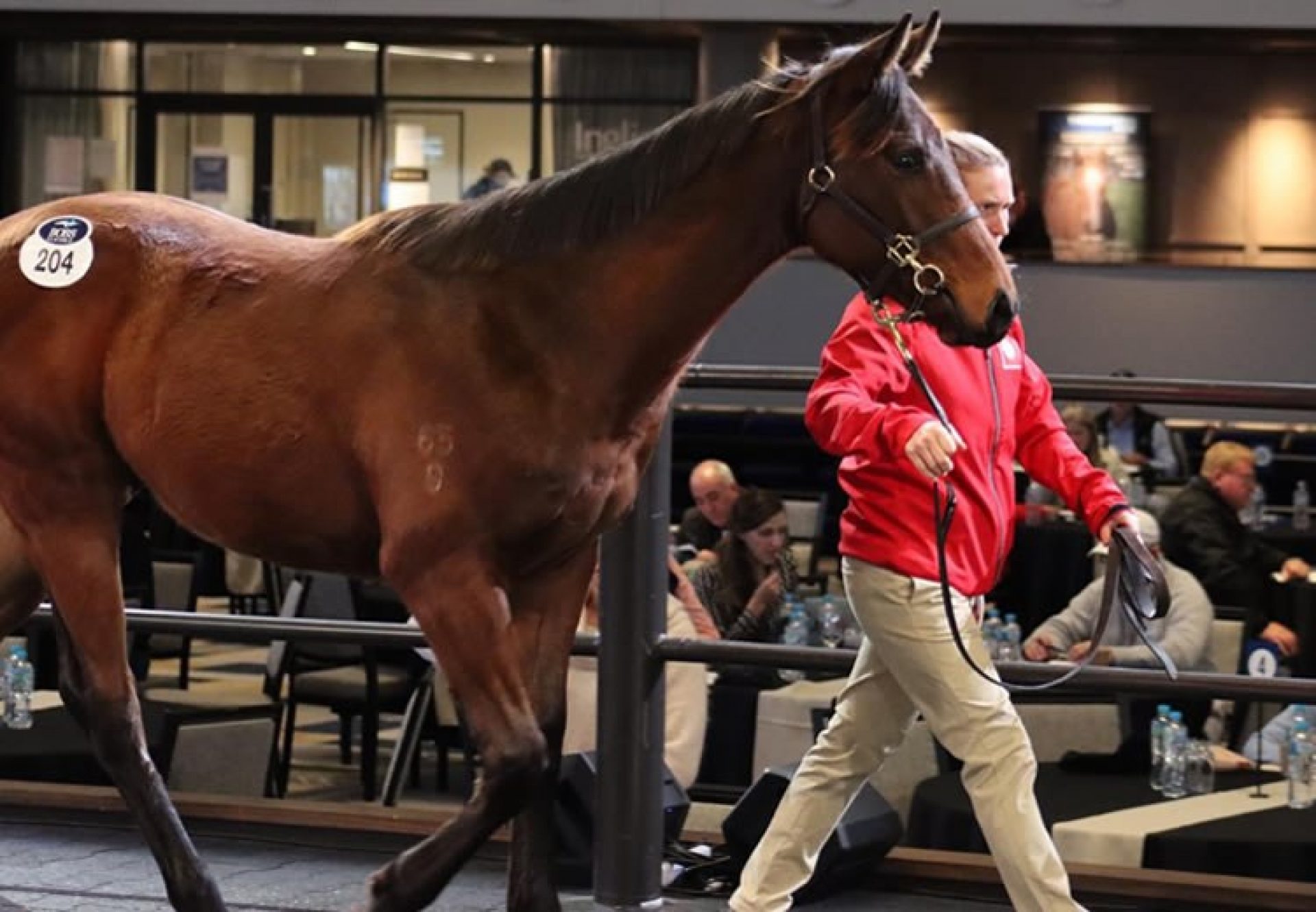 So You Think Weanlings Popular
The first session of the 2020 Inglis Australian Weanling Sale in Sydney on Wednesday provided a good result for So You Think who delivered two of the top four lots sold at Riverside Stables.
The Twin Hills Stud consigned colt from Feirin made $150,000 when snapped up by Darby Racing Pinhook.
The colt was the first weanling purchase for Darby' new business arm, which is expanding to include pinhooking.
"2020 for Darby Racing is about expansion,'' Scott Darby said.
"We're expanding the business from syndication to also include pinhooking – yearlings into 2YOs and weanlings into yearlings. We're looking for quality horses that we think will sell well at the major sales next year.
"We're looking to use our knowledge and success we've had with yearlings that have turned into early-running 2YOs and using that same formula for the pinhooking side of things.
"This colt was one of the best looking, if not the best-looking horse at Riverside, and we saw most of the weanlings there. He's well built, well made, the cross is phenomenal, we just thought he was the best moving colt of the entire sale for us.''
He is the second foal of Feirin, a winning Fastnet Rock daughter of US Group II winner Randaroo. The colt was bred by Group I trainer Anthony Cummings and his dam is in foal to Churchill.
Also selling well for Middlebrook Valley Lodge was a colt from Aquamosa that fetched $130,000 to the bid of Gall Bloodstock. He is the first foal of Group III placed Alamosa mare Aquamosa, who is in foal to Merchant Navy.