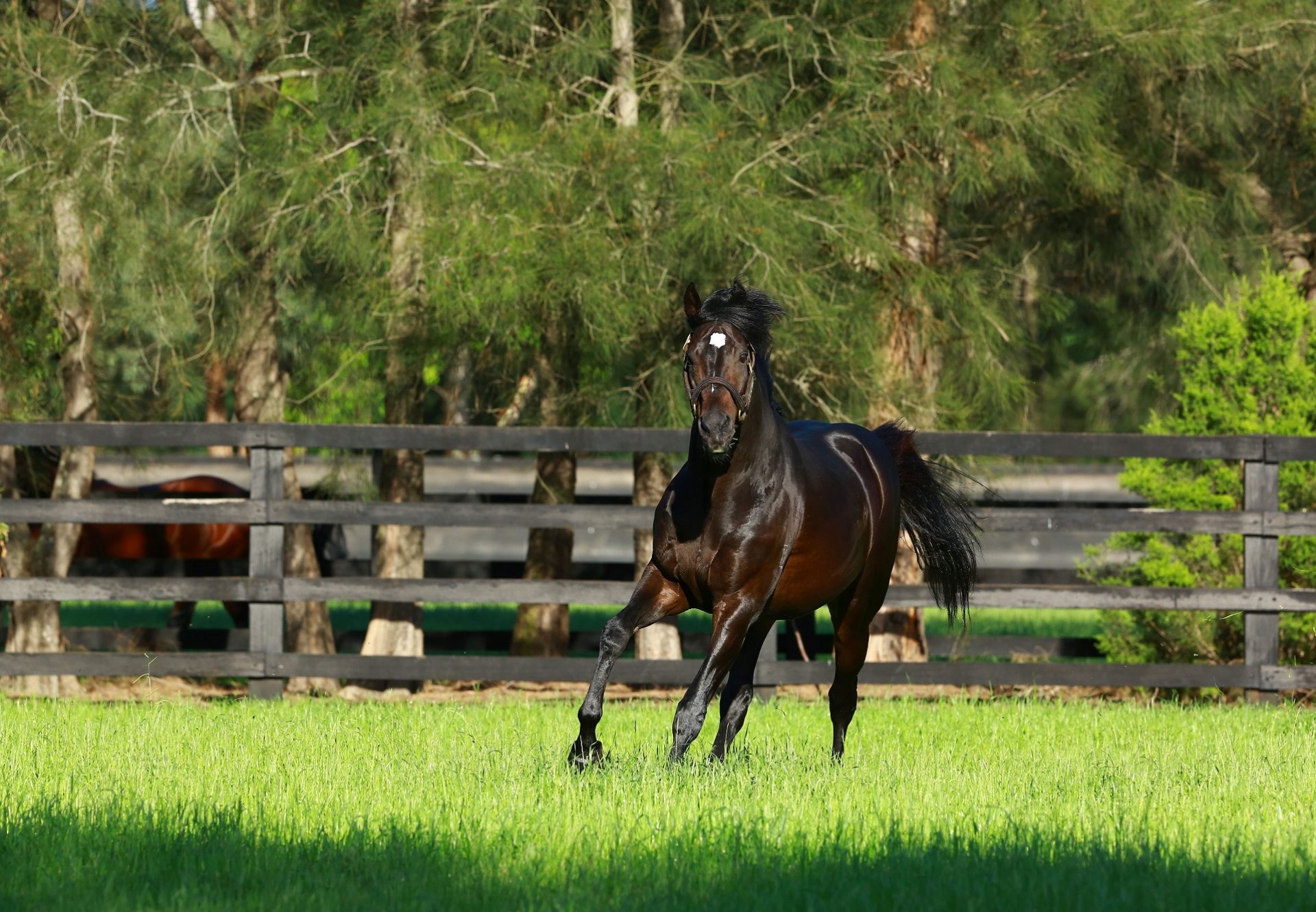 So You Think Weanlings Star at Inglis Sale
Champion racehorse So You Think made a splash at the Inglis Australian Select Weanling Sale on Sunday when his colt from proven stakes producer Aspen Falls (USA) fetched $290,000 to be the second highest priced offering at the sale.
A half-brother to Group I MRC Thousand Guineas winner Irish Lights offered by Lustre Lodge, the athletic youngster was snapped up by Coolmore Australia.
Other weanlings by So You Think sold for $130,000 (colt from Shezaten) and $80,000 (filly from Volte) to give the 10-time Group I winner an average of $166,667, which was the highest of all sires with three or more weanlings sold.