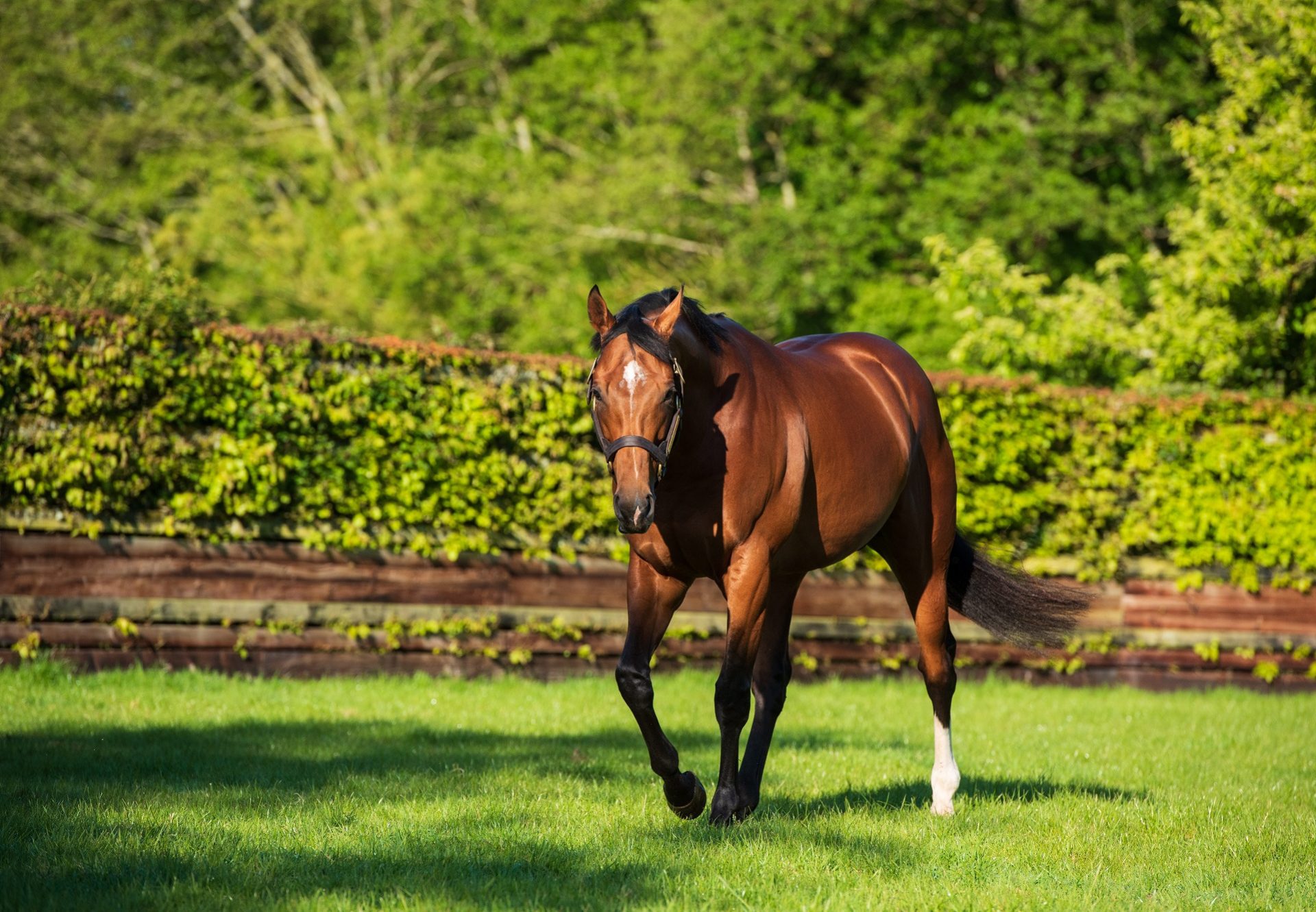 Sole Yearling By Saxon Warrior At BBAG Brings €160,000
Friday saw Saxon Warrior's sole offering at the BBAG Yearling Sale fetch €160,000; the highest-priced yearling of any first crop sire.
The star lot in question was a filly (Lot 72) from Gestut Park Wiedingen, for whom it was the second foal out of their homebred mare Faizeh. Peter Brauer of Panorama Bloodstock signed the docket before confirming that the bay was bought on behalf of Hans Bierkamper of Stall Mandarin and will be trained by Yasmin Almenrader.
Saxon Warrior was also responsible for the highest-priced lot by any first crop sire at Arqana, with Oliver St Lawrence's winning bid of €370,000 contributing to an average price of €155,000. It followed on from a dream start in Saxon Warrior's native Japan, with his offerings at the JRHA Select Yearling Sale selling for up to ¥190 million; equivalent to $1,723,567/€1,454,640/£1,244,120.