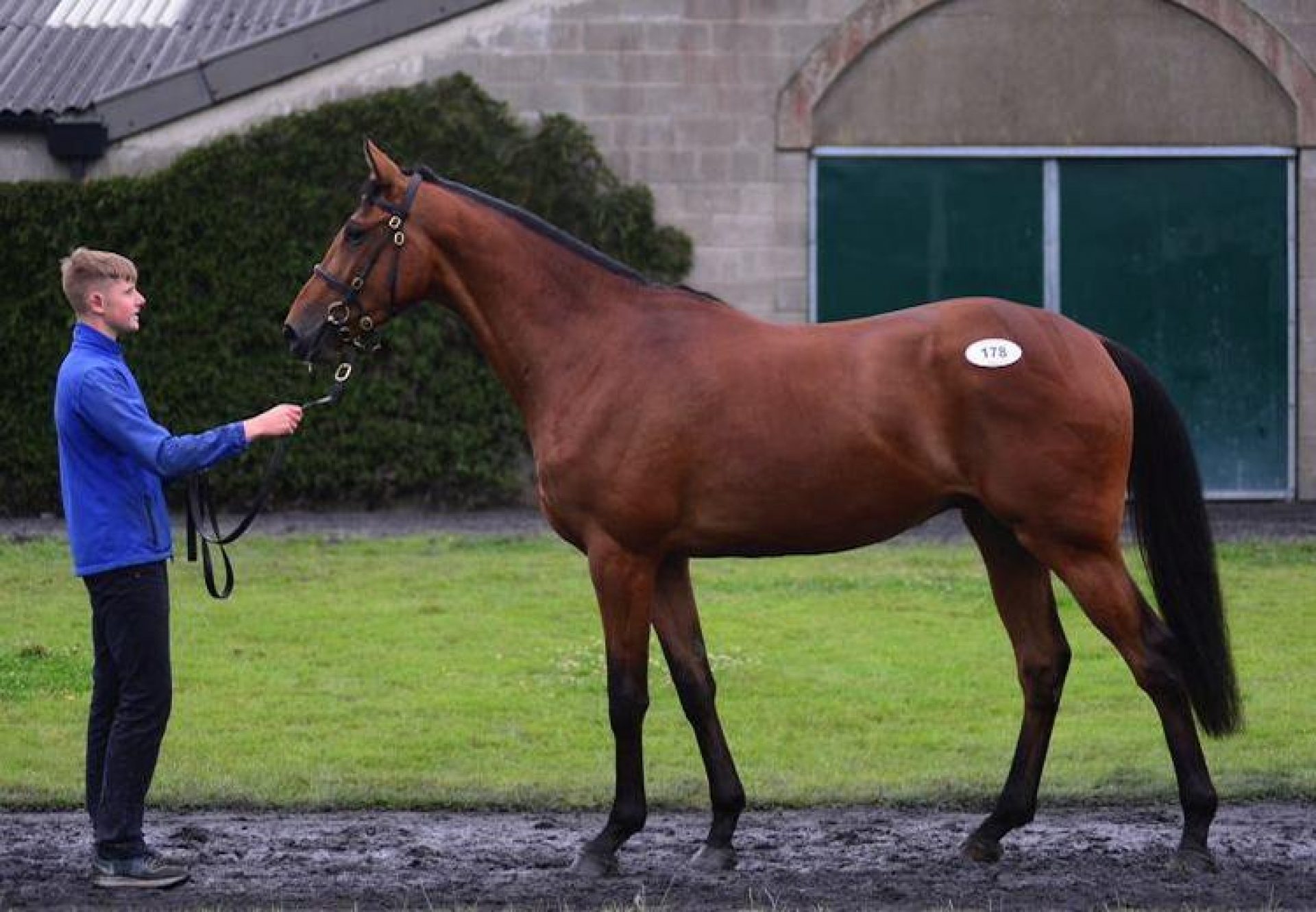 Store buyers seeking a Walk In The Park
There were only three offerings by
Walk In The Park
on offer at this week's Tattersalls Ireland Derby Sale but there's no doubting their allure to buyers with two of those making
€140,000.
Warwickshire-based agent Aiden Murphy snapped up both of the six-figure pair, who were sired when Walk In The Park stood in France. The first of the striking duo, already named
Roll Again,
was a three-year-old out of the Dounba mare Olina consigned from Grangebarry. Later on Murphy hit the €140,000 mark again when snapping up
K´chou Du Pecos
(3g Walk In The Park-Rose Chou, by Mangarose)
(pictured)
consigned from Moanmore Stables.