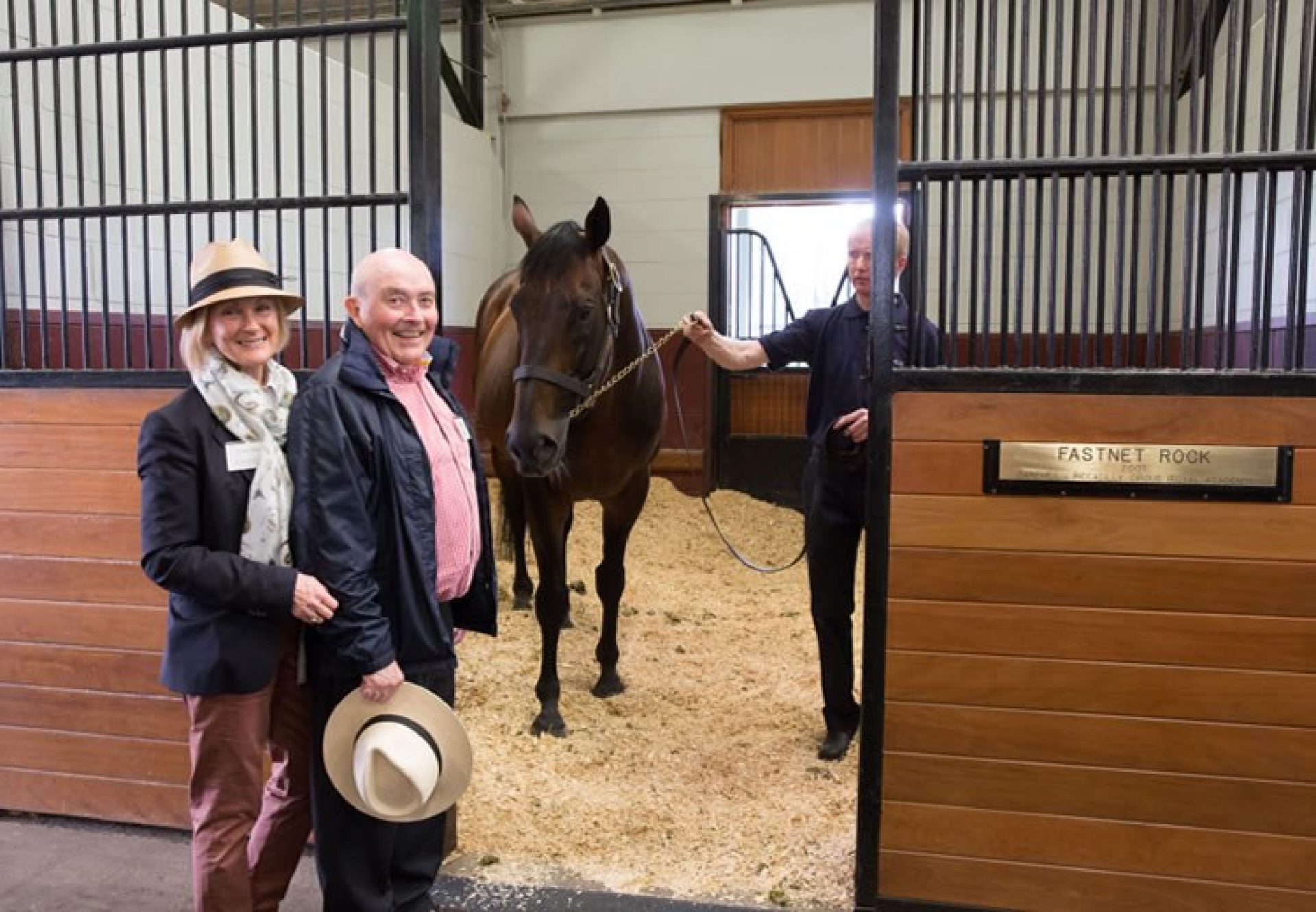 Vale, Ken Barry
It is with the deepest sadness that we heard this morning of the passing of Coolmore Australia Chairman Ken Barry. On behalf of both our immediate Magnier family in particular and our extended Coolmore family in general, we offer our sincerest condolences to Ken's wife Lynne and the rest of the Barry family.
Ken spent over 40 years involved in our industry and for the past 30 years has looked after Coolmore's interests in Australia, first as legal adviser and for the past 25 years as Chairman of Coolmore Australia.
Ken's influence on our breeding industry – on our studs and stallions – began with Robert Sangster and Colin Hayes; wove its way through Collingrove, Kia Ora, Arrowfield and Coolmore – and therefore the whole 'shuttle stallion' phenomenon; and continued until very recently through both Aushorse and the TBA, not to mention Ken's active involvement in the Drayton South mining issue that threatened the very presence in the Hunter Valley of studs like Coolmore, Godolphin and others.
As a successful lawyer, Ken became Robert Sangster's legal adviser in the late 1970s. And thus began Ken's involvement at the highest levels of racing and breeding, starting with Robert's sale to Arrowfield of a package of foundation broodmares in the early 1980s.
Ken first visited the Hunter Valley in the late 1980s to assist Sangster and Hayes in the purchase and setting up of Collingrove Stud, primarily to secure rights to resident stallion Rory's Jester.
Through Sangster, then a one-third partner in Coolmore, Ken met John Magnier and assumed responsibility for representing Coolmore's legal interests in Australia, which included a joint venture with Arrowfield in developing the 'shuttle stallion' concept.
And it is that shuttle stallion concept that gave Australia, in particular the Hunter Valley, breed-shapers like Danehill, Last Tycoon and Fairy King, ancestors of Redoute's Choice, Snitzel and Not A Single Doubt; of Fastnet Rock and Hinchinbrook; of Exceed And Excel; of Written Tycoon and Capitalist; of Encosta De Lago, Northern Meteor and Zoustar. The shuttle stallion, too, gave Australia and the Hunter Valley also Yarraman Park sire I Am Invincible.
Ken himself raced Group One Guineas winner Irish Lights. More significantly, he part-owned, raced and stood at stud Encosta De Lago. And part-bred, part-owned, raced and stood at stud Fastnet Rock – both stallions mighty influences on the Australian and Hunter Valley thoroughbred, as champion sires, sires-of-sires and broodmare sires.
Intimately involved in Coolmore's purchase of the original Arrowfield property – and of Danehill himself – Ken was then asked by John Magnier to stay on as Chairman of the newly-established Coolmore Australia, a position he has held to the end.
It was a position from which he influenced and mentored so many who play ongoing roles in development of the Australian and Hunter Valley thoroughbred, amongst them Michael Kirwan and Duncan Grimley, Peter O'Brien, James Bester and, of course, myself Tom Magnier.
Ken then sat on the board of the Commercial Thoroughbred Breeders Association and its successor Aushorse Limited, helping draft that body's merger with the TBA, which merger still stands a decade-plus later.
The Australian breeding industry in general and the Hunter Valley thoroughbred in particular have much for which to thank Ken – not least, lest we forget, his opposition to the perennially-proposed Drayton South mine, against which Ken campaigned and spoke in person at all hearings devoted to resolution of that issue.
It is fitting, therefore, that at the Hunter Valley Breeders' Association awards night before the 2018 Scone Cup, Ken, with his family in attendance, was honoured with that body's highest accolade, the President's Award - for his extraordinary contribution to the breeding industry in general and Hunter Valley in particular.
We at Coolmore can never repay the huge debt of gratitude we owe Ken for his work and wisdom, his advice and friendship to us all. He was a true friend and mentor and we will miss him greatly.