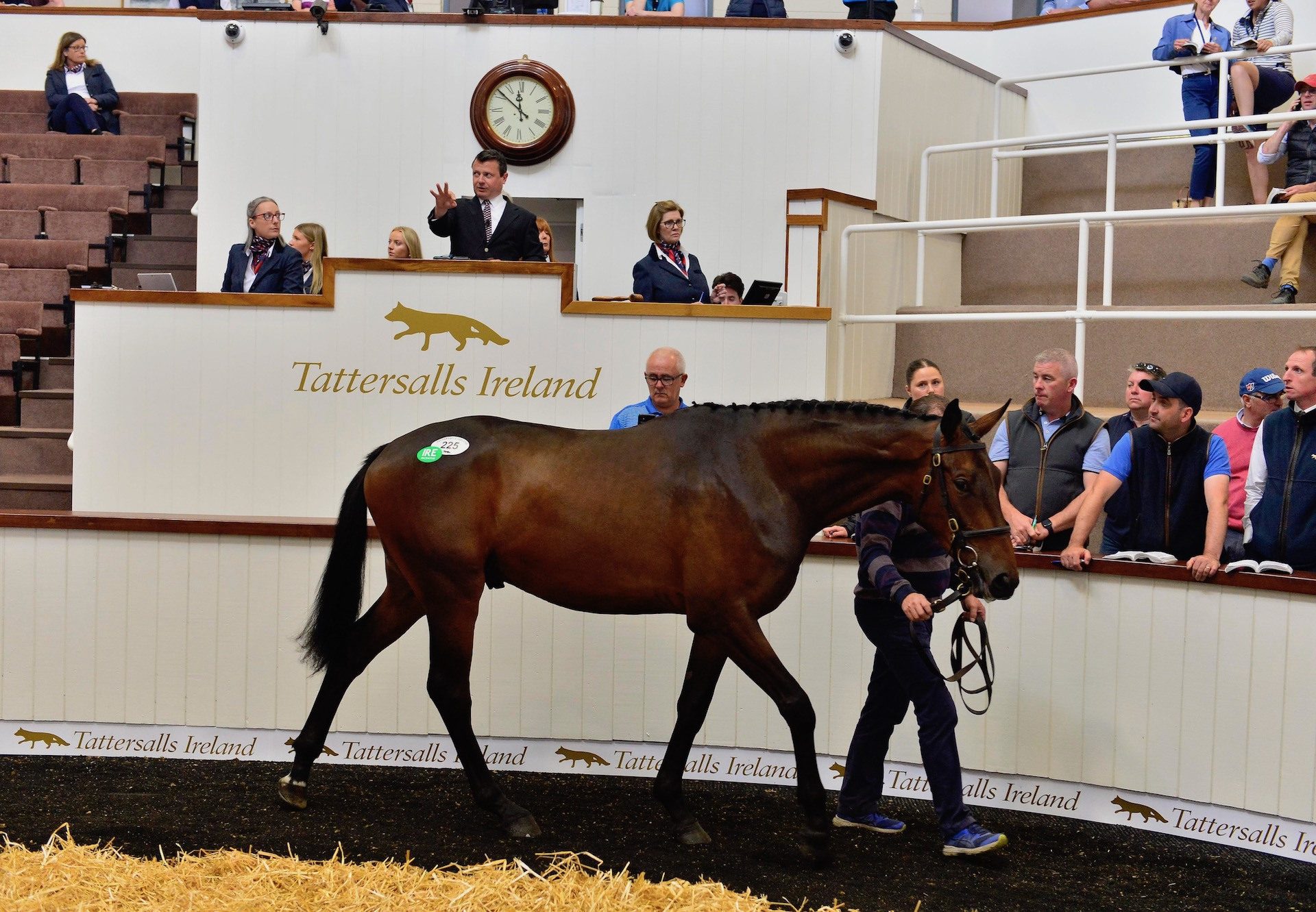 Walk In The Park Leads The Way At Derby Sale
Tremendous demand for Walk In The Park's progeny at the Tattersalls Ireland Derby Sale saw the Grange Stud sire top the sire table by aggregate and share top lot honours on the second day of trade.
A son of Maxios hit heights of €230,000 earlier in the day, a price matched by Matty Flynn O'Connor's Ballycrystal Stables and Joey Logan in order to secure Castletown Quarry Stud's son of Walk In The Park. After successfully outbidding the Coolmore team, Logan said, "Myself and Matty have bought him together, we knew he would be too expensive for either of us to buy on our own so we decided to team up, though he ended up costing more than we expected. Matty will train him and he is a really good, up-and-coming trainer."
The underbidders gained some compensation when pairing up with Aiden Murphy to buy Kilminfoyle House Stud's Walk In The Park gelding for €220,000. After signing on behalf of MV Magnier, Murphy said, "He is one of the nicest by the sire here and we tried on the one earlier but didn't get him. It was between one and the other, this is a really nice horse with a good pedigree."
Later in the session, Tom Malone and Paul Nicholls went to €120,000 for Dromoland Farm's Walk In The Park brother to Grade 3 winner Impervious.
Prices remained high right to the very end, with Mags O'Toole stretching to €180,000 for the sale's penultimate offering. Peter Nolan offered the son of Walk In The Park, whose full-brother Barry The Butcher (Walk In The Park) made an impressive debut in March when drawing 10 lengths clear in a Lingstown maiden.
Incredibly, ten of Walk In The Park's progeny sold in excess of €100,000 over the two days. The Grange Stud resident ended the sale with an impressive average price of €91,600 and was leading sire by aggregate.