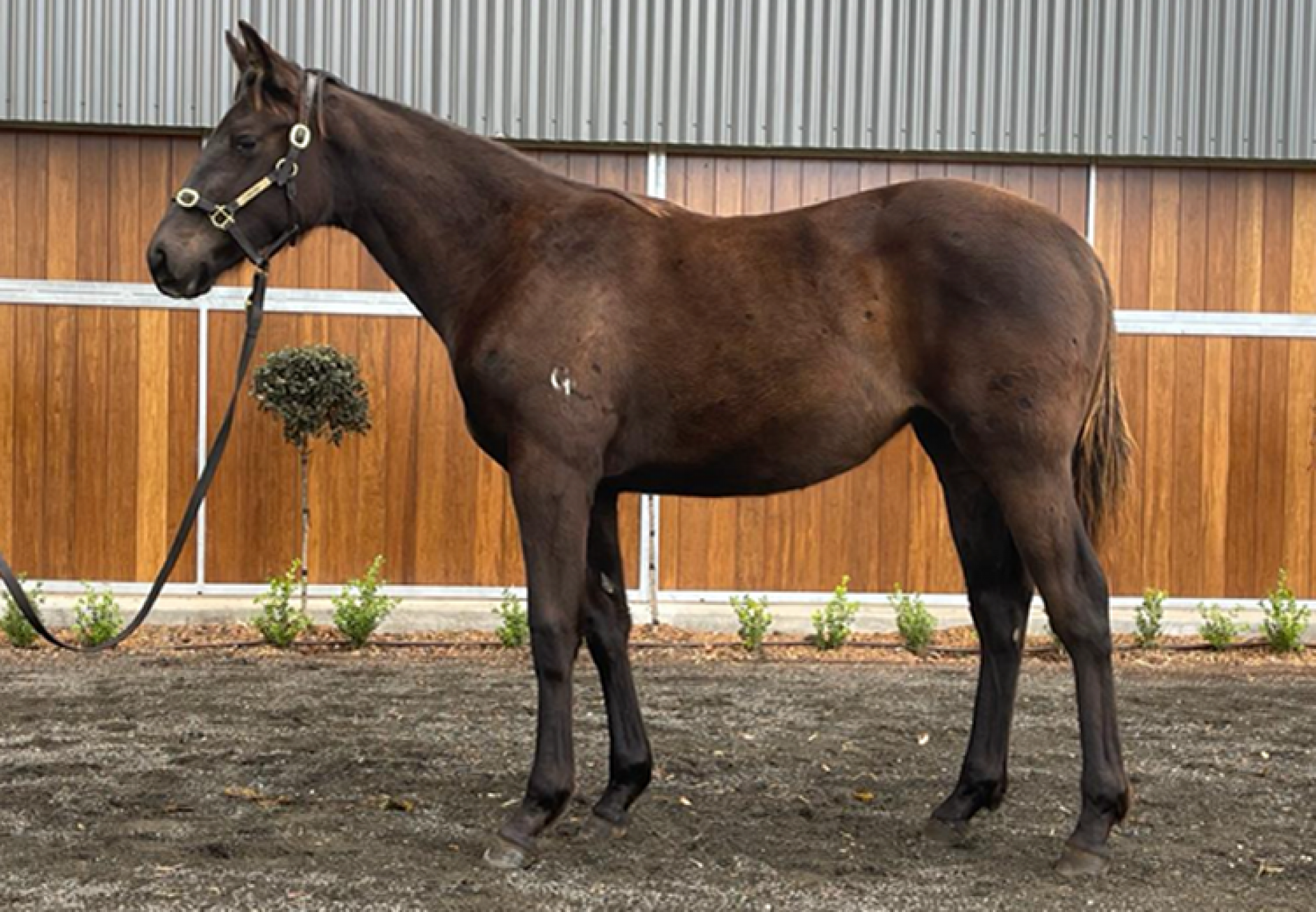 Wootton Bassett Weanling Sells for $265,000 on Inglis Digital
A lovely filly from the first Australian crop of foals by Wootton Bassett became not only the highest priced weanling by her sire sold in Australia this year, but also the most expensive weanling in Inglis Digital's history, when purchased by JB Bloodstock for $265,000 in the Inglis Digital July (early) Sale which concluded on Wednesday evening.
The star filly is the third foal of winning Medaglia D'Oro mare Elegant d'Oro, a half-sister to Group III winner Star Fashion and to the dam of Group I ATC Queen of the Turf Stakes winner Nimalee (So You Think), who was sold at the Inglis Chairman's Sale for $3.6million.
She was offered by Bhima Thoroughbreds and surpassed the previous benchmark for a weanling on Inglis Digital by $105,000.
"It was a late decision to sell her online but on the back of what Wootton Bassett achieved at Royal Ascot and with a A$2.8m yearling colt at the JRHA Select Sale this week, timing wise this was the perfect storm," Mike Fleming of Bhima Thoroughbreds said.
"We all need a bit of luck in this game and a quality filly by a sire going places, offered online at exactly the right time just worked out perfectly.
"We were also very happy with the result of Dark Heather, she's in foal to Wootton Bassett and made $160,000 To Vieira Group."
Wootton Bassett will have his first Australian bred yearlings being offered in 2024 and returns this spring at a fee of $93,500.