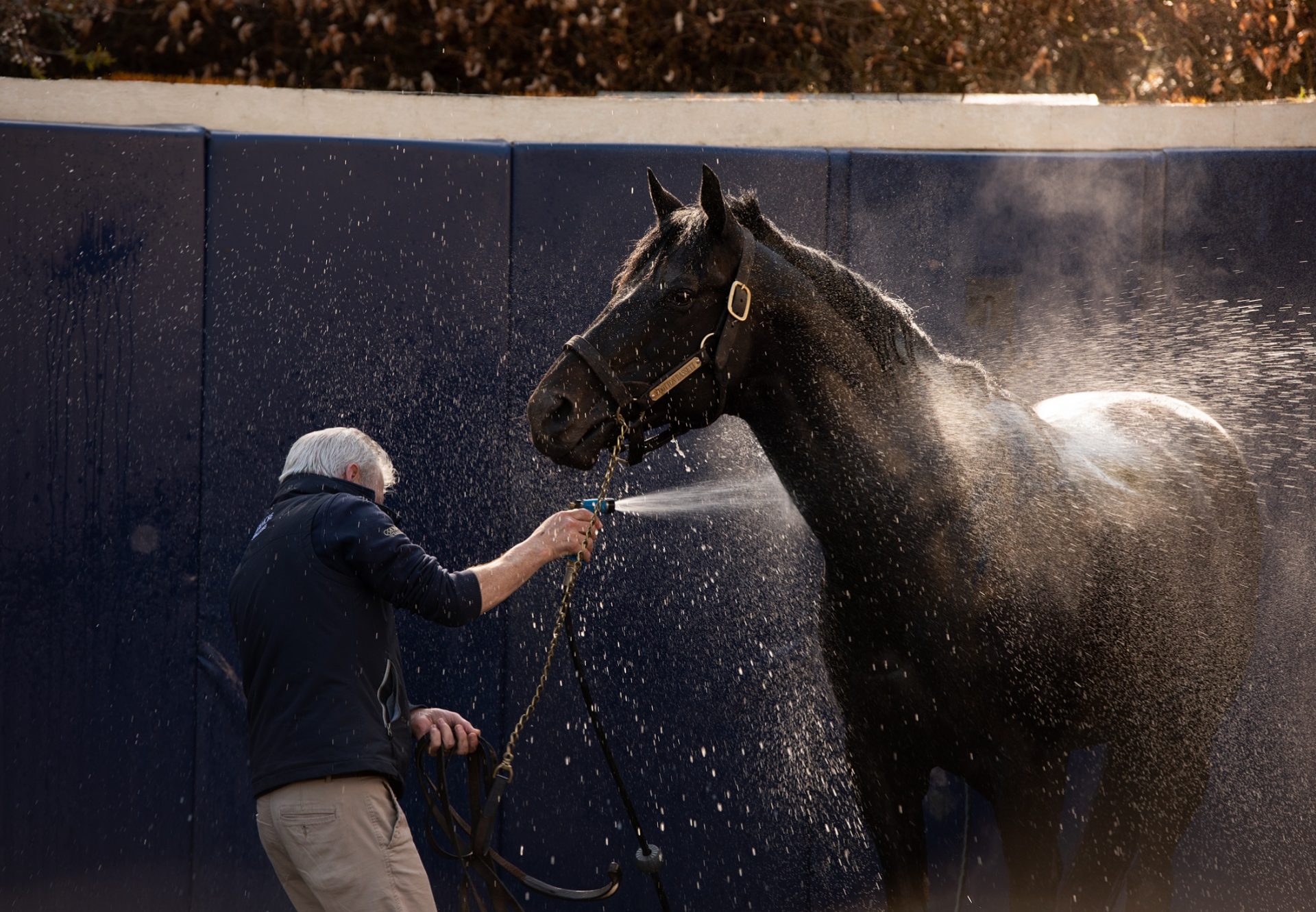 Wootton Bassett Yearlings All The Rage At Arqana
Buyers dug deep for Wootton Bassett's final French crop at the Arqana October Yearling Sale, where the sire sensation was responsible for 15 six-figure yearlings over the first two days.
Klaravich Stables were especially keen to secure Wootton Bassett's stock and spent a combined €660,000 on three fillies. Michel Zerolo of Oceanic Bloodstock bid on behalf of Seth Klarman's racing operation and struck early in the opening session for Lot 29 from Haras de l'Hotellerie. A bid of €200,000 secured the first foal out of Group performer Malevra, who was sold to Frederic Sauque carrying the filly for €430,000.
Ecurie des Monceaux's Wootton Bassett filly out of Rhodalia (Galileo) benefitted from an update when her daughter Keziah (No Nay Never) made a winning debut at Chantilly, which saw her fetch €250,000 on Monday. Zerolo and Klarman's shopping spree was complete with a spend of €210,000 for another filly from Monceaux.
La Motteraye's Wootton Bassett filly is also Stateside-bound after selling to Steven Rocco for €140,000. Local buyers successful in securing Wootton Bassett's stock included Paul Nataf, Jean-Claude Rouget, Meridian International and Broadhurst Agency.