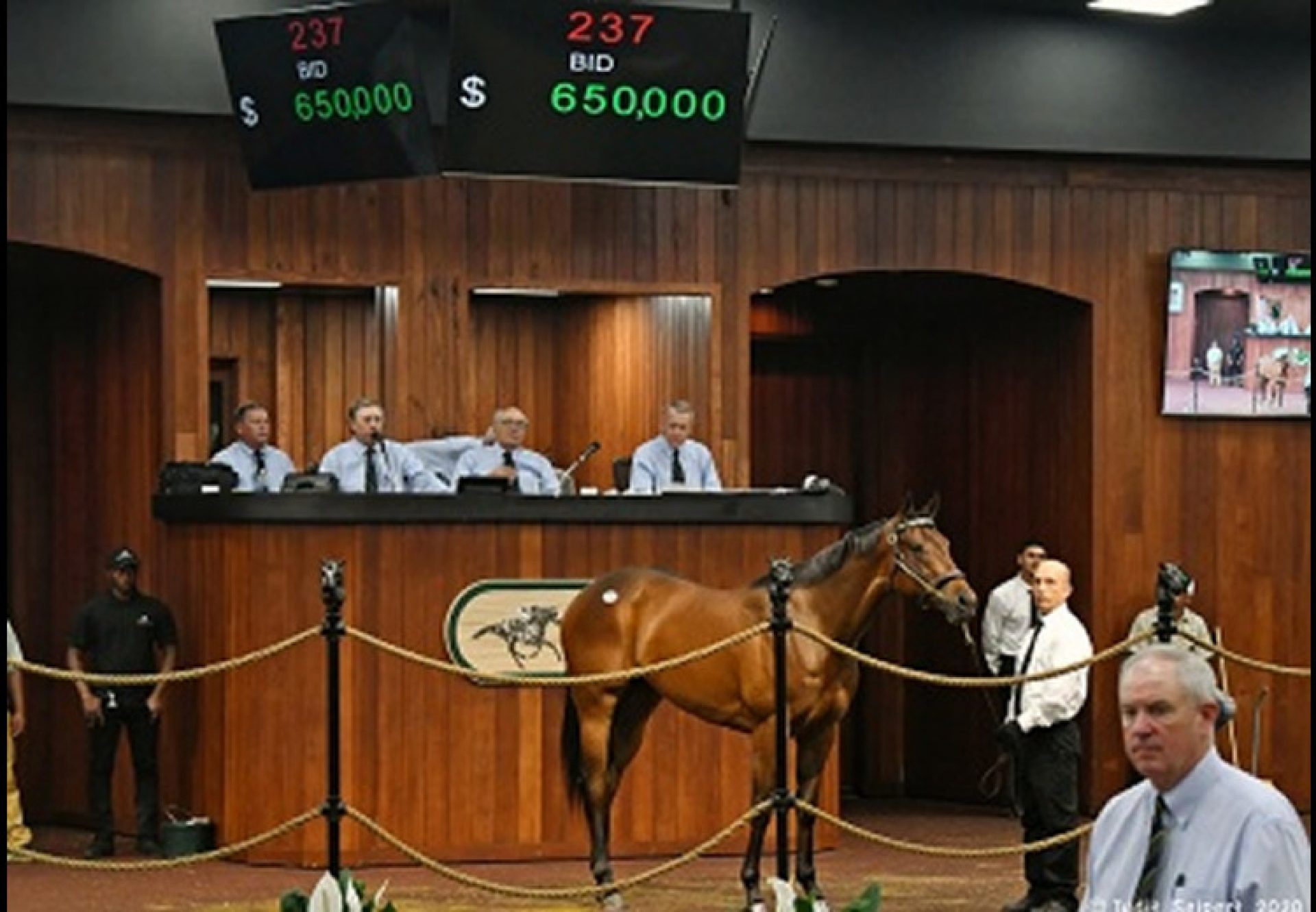 $650,000 American Pharoah Filly Tops OBS March 2YO Sale Opener
The top seller at the opening session of the 2020 OBS March 2YO Sale this week was an American Pharoah filly that galloped out the fastest quarter mile in the breeze up session last week clocking :20 2/5.
Consigned by Wavertree Stables, she was bought by Katsumi Yoshida for $650,000

"It's going to be all the usual cliches, but at the end of the day she was fast and she vetted good. And if they can do that, you're golden," said Wavertree's Ciaron Dunne. "She had a bit of pedigree. She was well-bought and well-sold, I would think."

A half-sister to Stakes-placed My Sweet Stella from good producer Megalicious, her star filly was a $70,000 KEENOV weanling and $165,000 KEESEP yearling. "It was for one of our pinhooking partnerships," Dunne noted.

"We bought her at Keeneland last year and she was in Book 3. She was a little on the small side, but she was a beautiful mover. I think a lot of people picked on her for her size. We just took a shot. When they work like that, they get a whole lot bigger. She grew up and she's beautiful. She is a quality filly and she backed it up on the racetrack."