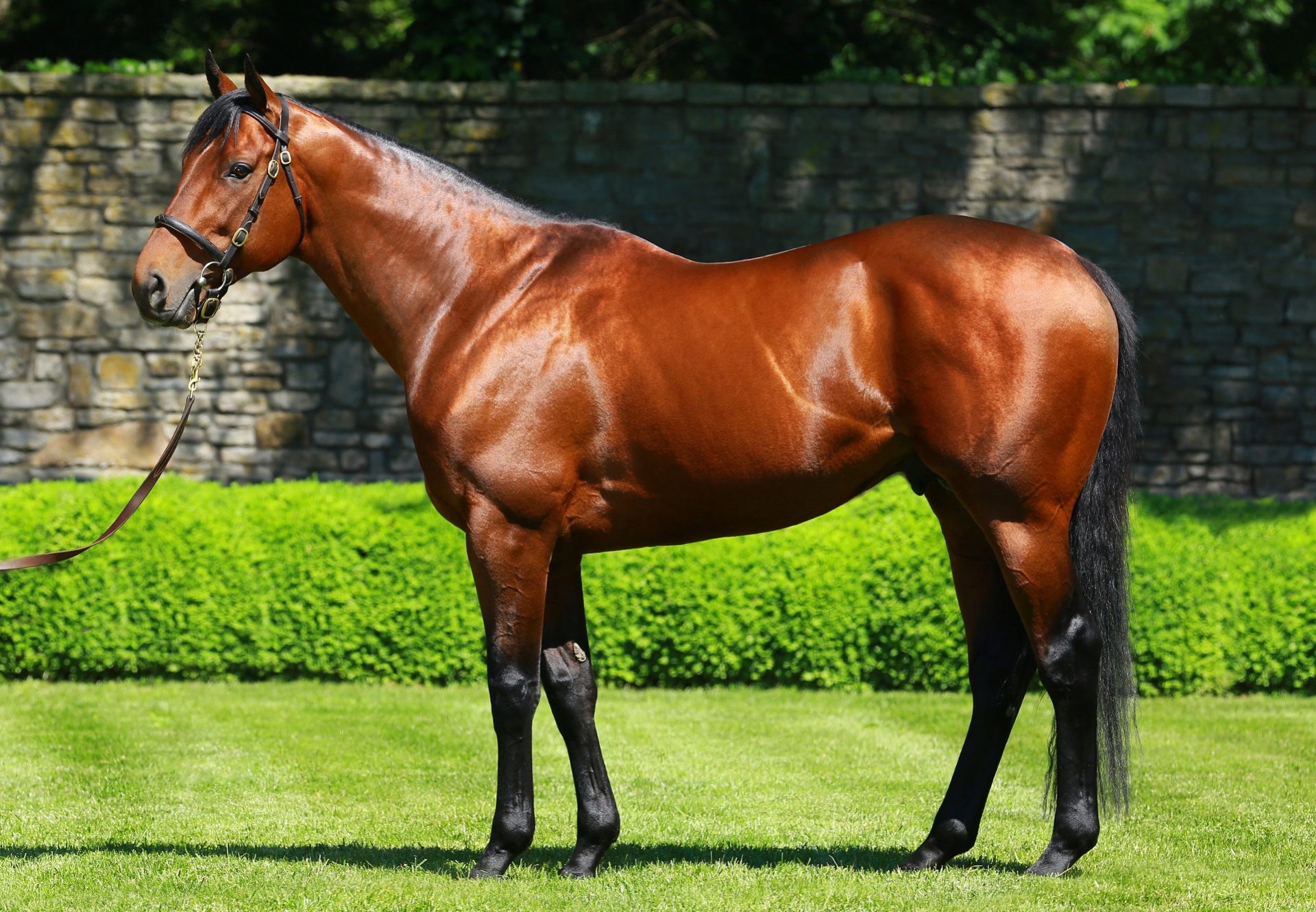 American Pharoah Inglis Easter Opportunity
Australian buyers will have a great opportunity at the Inglis Australian Easter Yearling Sale next week to secure yearlings from the second Southern Hemisphere crop of American Pharoah, who has started 2021 with a rush of success siring five stakes-winners since January 1.
With his oldest Northern Hemisphere bred progeny just turned four, American Pharoah has been quick to build on his formidable early success.
American Pharoah has sired 28 winners since the start of the year, three of those winners in Australia – Head of State, Patton and Buck Pharaoh – while his five stakes-winners are headed by a new Group I winner in Japanese trained miler Café Pharoah.
His other 2021 stakes-winners are Merneith, a Group II winner in the US over 1400m, Danon Pharoah, a Listed winner in Japan at 2400m and two more US stakes-winners in Thankful and Kentucky Pharoah, who were successful at 1800 and 1600m.
American Pharoah has a draft of 20 for Inglis Easter and you can see them here.
Pedigree highlights include: a half-sister to Australian Horse of the Year Lankan Rupee from Group III winner Estelle Collection; half-sister to Group I winning sire Foxwedge and stakes-winner She's a Fox; half-sister to Group II winner Wild Ruler from US Group II winner Gypsy Robin (USA); half-sister to Group II winner Lumosty from Group III winner Luminous Eyes (IRE); half-brother to stakes-winners Great Esteem and High Esteem; half-brother to stakes-winner Solar Star from Group III winner Petty Cury; half-brother to Group II winner Tuscan Queen from Group III winner Tavarnelle; colt from Group III winner Jazz Song; filly (First foal) from Group III winner and Golden Slipper place-getter Tulip; filly (First foal) from Group III winner Enstone (Can); and colt (First foal) from stakes-winner My Country.