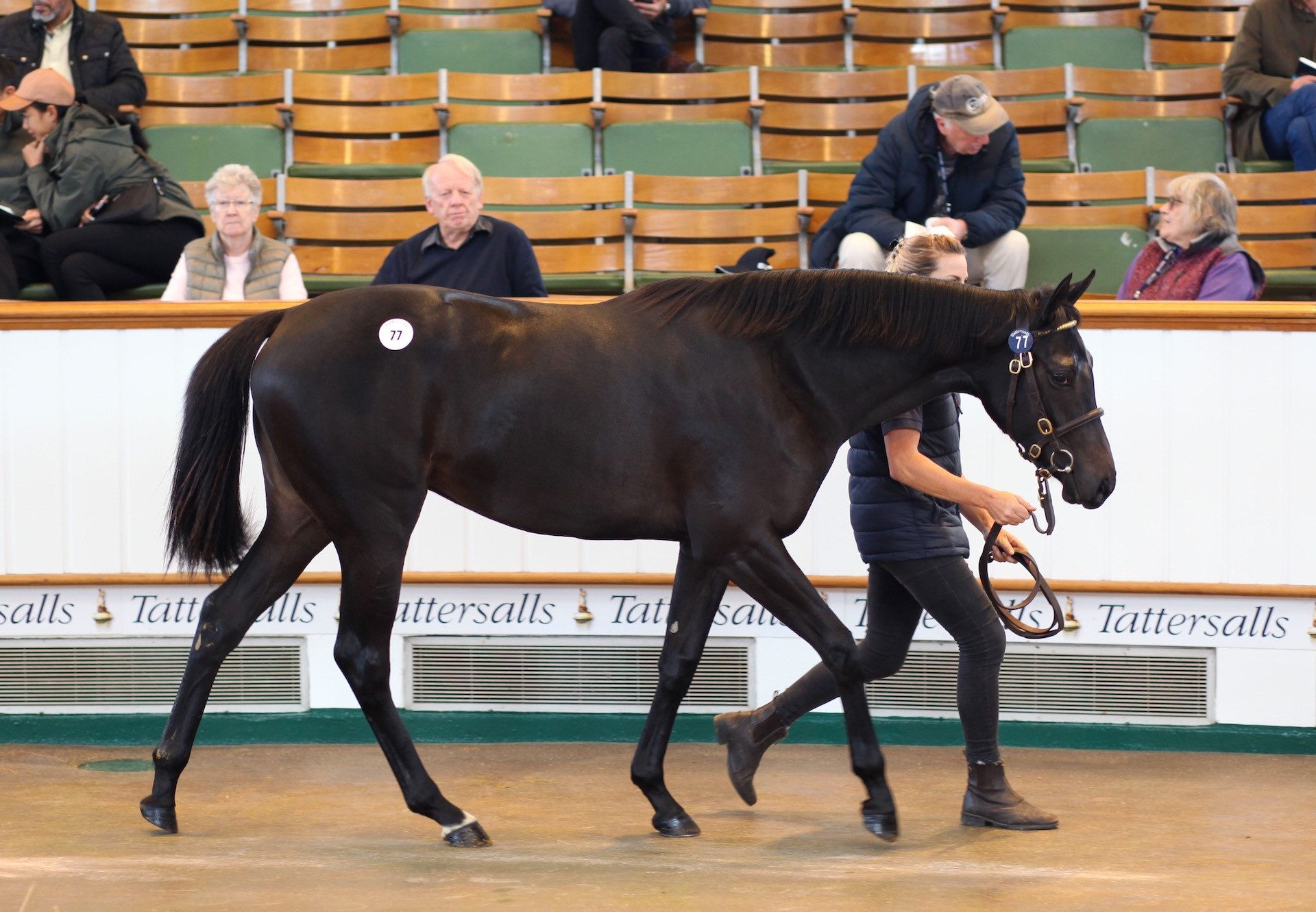 780,000gns Filly Leads High Demand For No Nay Never
No Nay Never's progeny was in high demand from the very start of Tattersalls Book 1, with Tina Rau and Gestut Schlenderhan stretching to 780,000gns for a quality filly on the opening day of trade.
After signing the docket alongside Philip von Ullmann, Rau said, "You can't really argue with the pedigree for one, and she's just a queen. She walks for fun, she's beautifully balanced and has so much quality. To be honest I'm a little bit surprised we got her, although it's a nice surprise!"
Camas Park Stud consigned the beautiful bay as Lot 77 and enjoyed another terrific result the following day when selling a No Nay Never colt to Godolphin for 500,000gns. The January born colt enjoyed a dream update when full-brother Little Big Bear (No Nay Never) demolished the field in the Group 1 Phoenix Stakes, marking a fourth consecutive success for the leading two-year-old.
Lot 318 was one of three No Nay Never colts bought by Godolphin, who gave 550,000gns for Lot 437 from New England Stud and 200,000gns for Lot 65 from Ballylinch Stud.
MV Magnier joined forces with White Birch Farm to secure a well-bred No Nay Never colt from Grove Stud for 650,000gns. The same partnership linked up with Gainsborough Thoroughbreds to purchase Fittocks Stud's No Nay Never filly for 625,000gns.
Bobby Flay entered the fray when going to 600,000gns for a No Nay Never filly from Watership Down Stud. "The plan is for her to go back to the United States," Flay later revealed. "She's a beautiful physical and I love the idea of the No Nay Never-Galileo cross. My bloodstock agent Tom McGreevy picked her out."
No Nay Never's progeny commanded an impressive average of 318,750gns across the three days of trade.