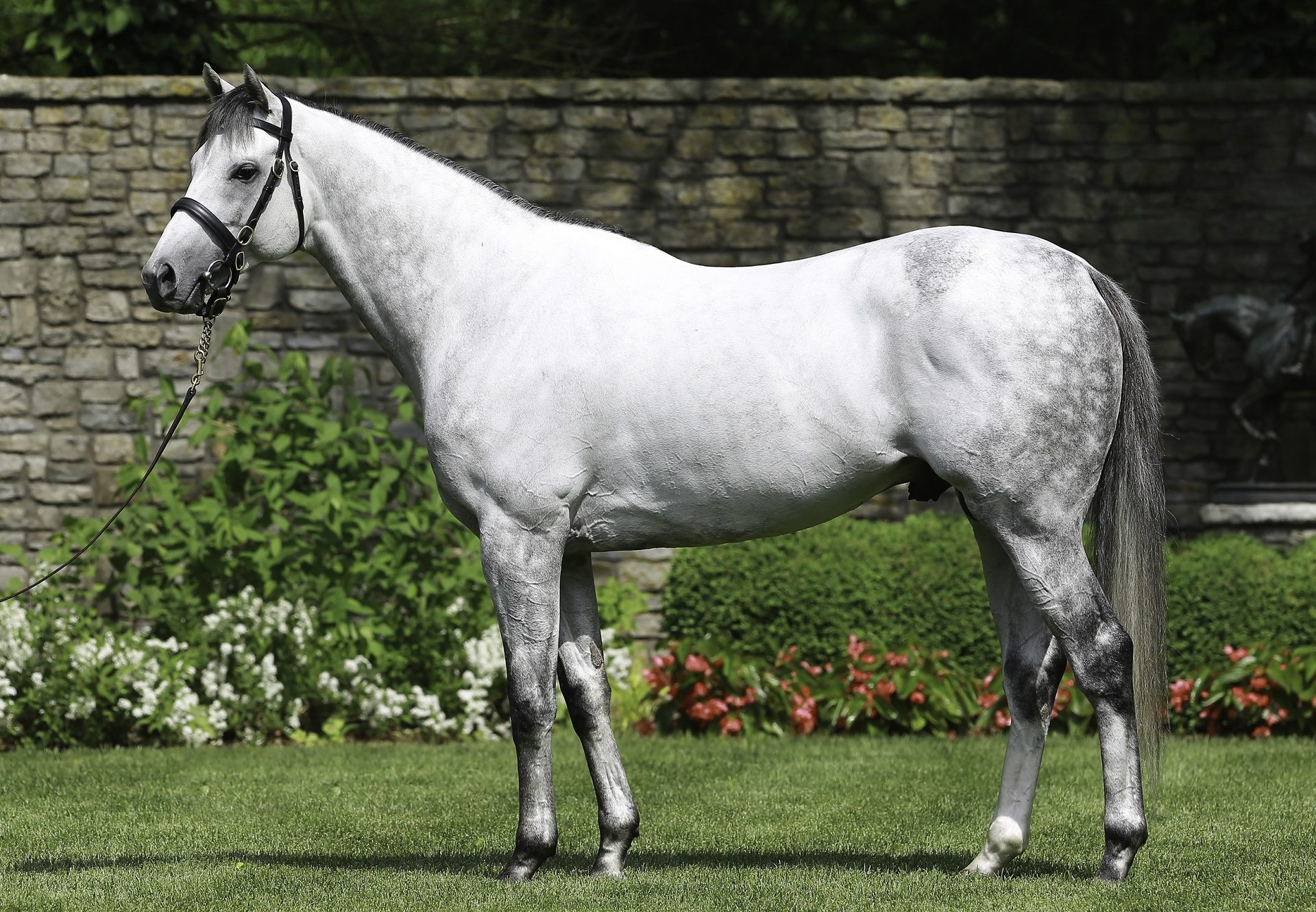 Cupid Carrying Momentum into Fasig-Tipton October
The sire of multiple session toppers this yearling season, Grade I winner Cupid has seen his first yearlings sell for up to $200,000. This week, Cupid has 21 yearlings currently scheduled to go through the ring at the Fasig-Tipton October Yearlings Sale in a bid to make even more headlines.
Cupid's offerings start early in the sale with his Hip 6 from St George Sales descending from the great broodmare Motokiks. Out of that mare's four-time winning granddaughter George's Peach, the filly was bred by Andrew Simoff in Pennsylvania. Her page includes Grade II winner Diversy Harbor, and Grade III winners Keertana, Ticonderoga, Snow Top Mountain, and Greyvitos.
It's a long wait until Cupid's next offering goes through the ring as Hip 138, offered by Columbiana Farm. Bred by Bo Hirsch, the colt is out of a half-sister to Grade III winner Ready Intaglio from the family of Hirsch's dual Grace I winner Ce Ce, who is set to run in the Grade I Breeders' Cup Distaff less than two weeks after the colt sells. The colt's granddam is Ce Ce's Grade I winning dam Miss Houdini with his fourth dam the dual Grade I winner Magical Maiden.
A half-brother to Grade I winner Silver Max, Buck Pond Farm's Hip 212 bred by Steve C. Snowden is also a half-brother to the dam of Grade II winner and Grade I-placed Shancelot. This family is proven through the generations with multiple half-sisters producing stakes winners and his first dam taking up nearly the whole page with their successes.
Cupid's Hip 335 offered by Perrone Sales for Apache Farm saw a huge update earlier this month. Out of Grade II winner May Be Now, the filly's half-brother Ivar added a third Grade I win to his record in the Grade I Shadwell Turf Mile while her 2-year-old half-brother Hard Strike won over the summer in his only start. The filly's dam is also a half-sister to Grade I winner Al's Gal with Chile champion Santona under her third dam.
Hip 336 from Paramount is a three-quarter brother to stakes winner Eloquent Tribute and a half-brother to two other stakes performers. Bred by Circular Road Breeders, the colt is out of two-time winner Mayfield who has seen all seven of her runners visit the winner's circle at least once. Mayfield herself is a half-sister to four stakes horses with her dam also the matriarch of a family that has produced Grade I winner Got Stormy and top broodmare Justwhistledixie.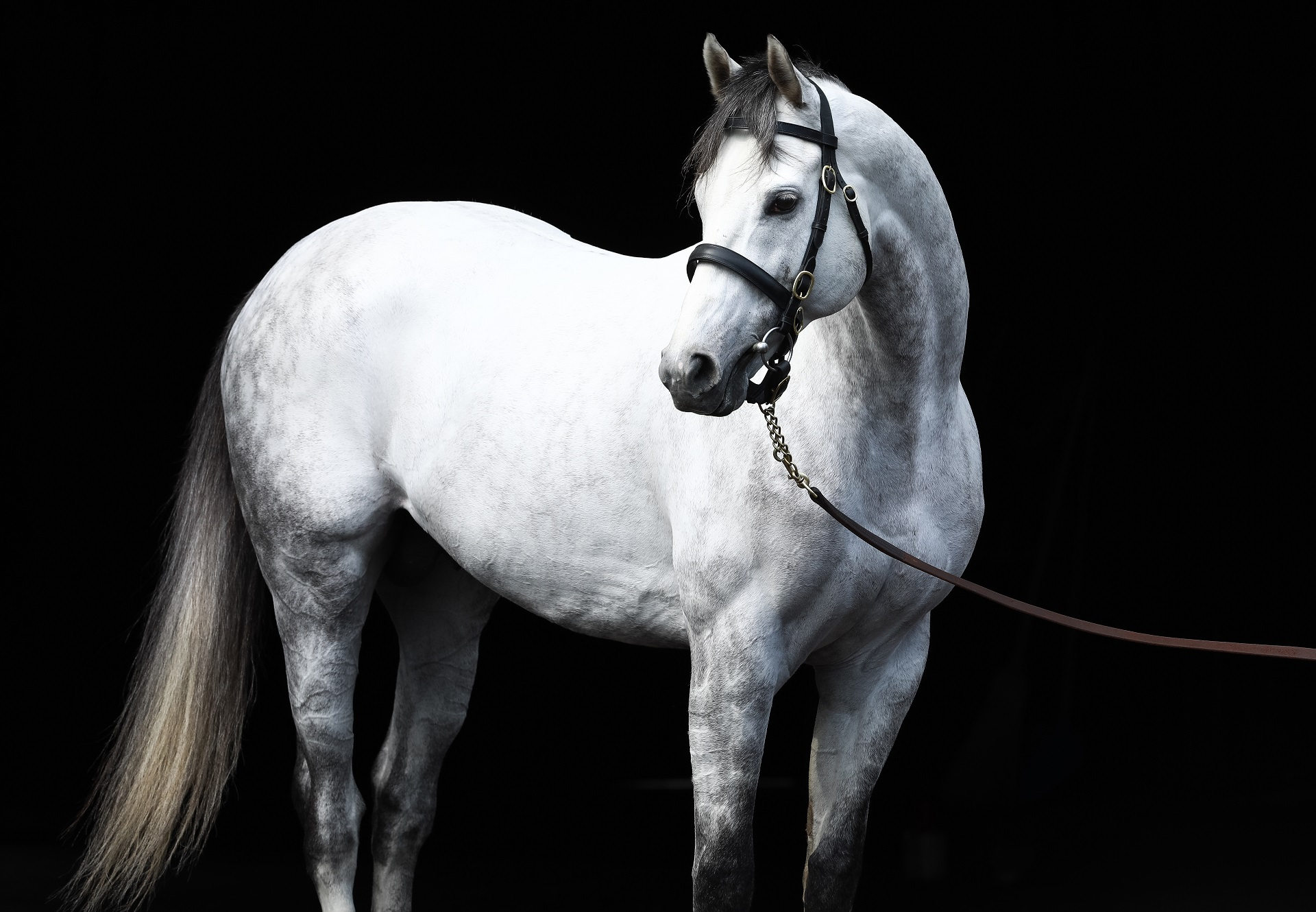 Vinery's Hip 751 on the second day of selling saw a timely update on Saturday when her dam's half-sister Captain Bombastic finished third in the Hudson Handicap. Bred in New York by Cheryl Prudhomme, Dr. Michael Gallivan, and Sue Dayton, the filly's dam Skinnydipper is also a half-sister to multiple graded stakes winner Highway Star. Their dam Stolen Star is a half-sister to multiple stakes winner and sire Friend Or Foe, whose Mr. Buff won the Empire Classic on Saturday as well.

Half-way through the third session, Ballysax Bloodstock presents Milady Sadie as Hip 982. That filly bred by Tracy Strachan is out of a three-time winning half-sister to two stakes winners. A half-sister to a winner from one to race, Milady Sadie also has another update with her dam's half-brother Our Thomas registering his fifth win after the catalogue was released. Each of the filly's dam's first six dams has produced at least one stakes horse, with all but one producing a stakes winner with Grade I winners Mystery Train, American Song, and American Tattoo under Milady Sadie's third dam.
Small Batch Sales-consigned Hip 948 bred by Scott & Company Farm is a half-sister to two winners out of a full sister to Grade III winner and Grade I-placed Elusive Diva. A stakes winner herself, Elusive Diva is also the dam of two-time champion Roy H. Among the half-siblings of this filly's dam are five other stakes horses with Group III winner and Group I-placed Tropics recently adding even more earnings to his record in England.
From the family of Canadian champion and classic winner Eye of the Leopard, the Iowa-bred Hip 1363 consigned by Clifton Farm for DNAce Thoroughbred is out of a winning half-sister to Grade II winner Cleopatra's Strike. This colt is also a three-quarter sibling to stakes-placed Clearer View and a grandson of a half-sister to Broodmare of the Year Eye of the Sphynx and the dam of Canadian Horse of the Year Quiet Resolve.
From the successful family of Grade I winner Rutherienne comes Hip 1450 from Ledgelands late in the final session of the sale. Bred by Ledgelands and Andrew C. Ritter, the colt is the second foal out of Tale of the Cat's seven-time winner Echluath. That mare is a full sister to stakes winner Melodic and out of a half-sister to two stakes winners. Among those horses featuring on Hip 1450's page are Group III winner and Group I-placed Oiseau de Deu, the aforementioned Rutherienne, and three stakes performing foals out of Grade III winner Adorable Micol.
Hip 1492 rounds out Cupid's offerings and saw an update to her page recently when her half-brother broke his maiden to give her two winning siblings from two of racing age out of her winning dam Fabuleux Belle. That mare is a half-sister to the dam of stakes winner and graded stakes placed Outta Here and the dam of Fastnet Rock's Group III winner Lovemelikearock. Others in this filly's family include Grade I winners Joyeux Danseur and Noverre and European Horse of the Year Azari.

Cupid also sees Warrendale Sales' Hip 268, from the family of dual Grade I winner Pioneerof the Nile go through the ring along with Hip 316 from the family of Grade I winner Sky Mesa offered by Summerfield; Hip 508 out of a half-sister to stakes winner Striking Tomisue and recent Grade II placed Palace Avenger; War Horse Place's Hip 889, whose fourth dam is top broodmare Morning Devotion; and Hip 1488 from Mulholland Springs, the first foal out of a half-sister to stakes winner and Grade II placed Cavalia.
The Fasig-Tipton Kentucky October Yearlings Sale kicks off on Monday, October 26 at 10 a.m. and runs through Thursday in Lexington, Kentucky.