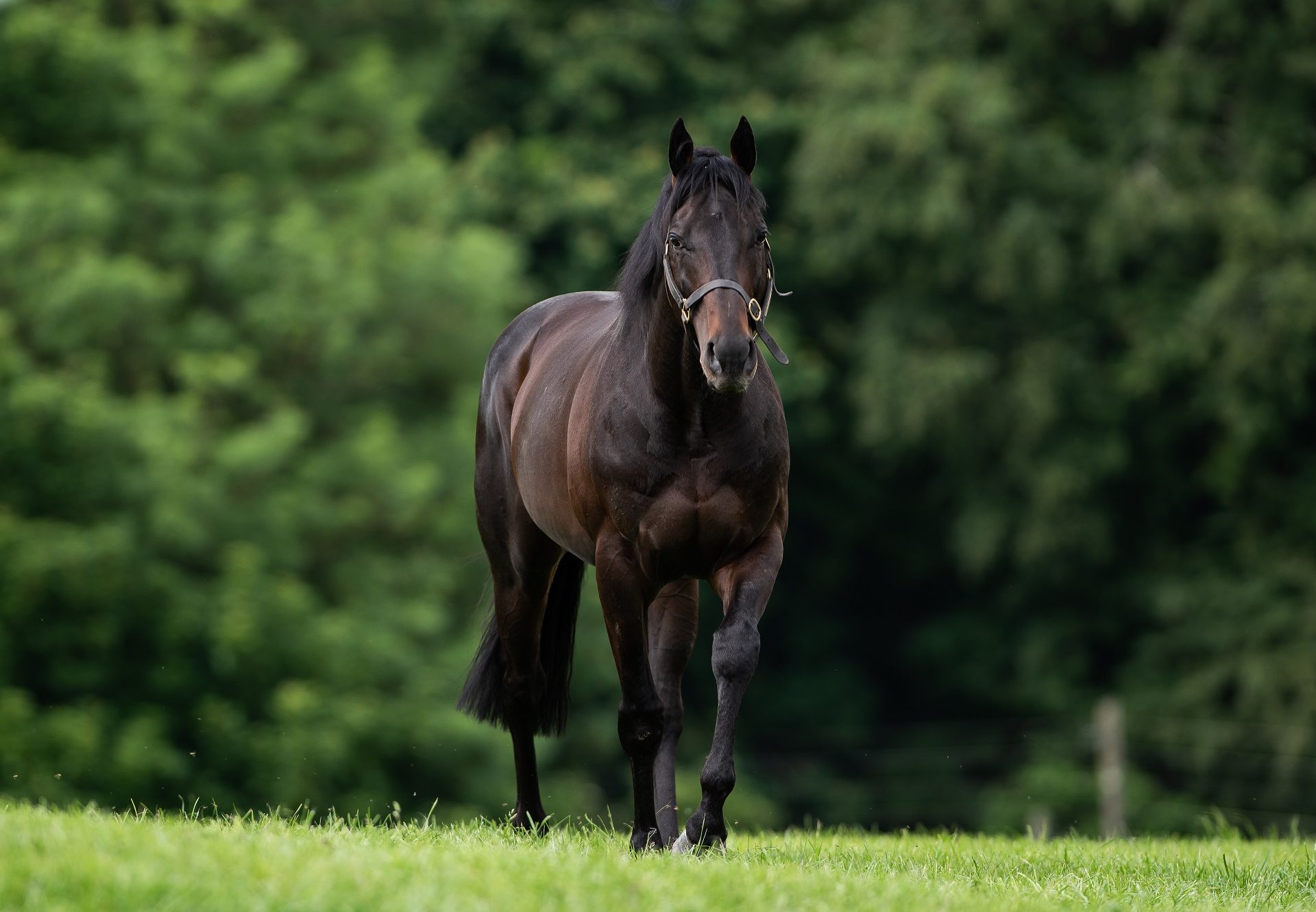 Vadamos Foals Impress At Tattersalls Ireland
The first foals conceived by Vadamos at Grange Stud proved popular at the Tattersalls Ireland November NH Sale, where he finished fourth in the leading sire standings.
Vadamos provided one of the highlights on Wednesday, as Peria Stud's colt brought €64,000 from Timmy Hillman. After signing the docket, the Castledillon Stud frontman said, "He's a lovely colt and is the second one by the sire that we've bought this week. The dam was very smart in France and he is just a very nice first foal who had a lot going for him."
Peria Stud is owned by Pat Connell, who left it to his daughters to speak to the press after the sale. "Since the day he was born, he has been a lovely foal," Sarah Connell said, while sister Kirsty added, "Vadamos was a very good racehorse and Dad has used him from day one, even on Flat mares. Dad has always liked him; Vadamos gets lovely types and he has such a great temperament so we are all big fans."
Timmy Hillman's other purchase by Vadamos was a colt offered by Thistletown Stud, for whom he gave €40,000. The February-born bay is out of Jerica, who has a two-year-old gelding by Vadamos, which was bought by Kevin Ross as a foal.
The previous day saw Riverside Stud go to €52,000 for a Vadamos colt offered by Clonbonny Stud, marking a fine return for breeder Kieran Leavy, as it was the first foal out of the mare. Abbeylands Farm secured another Vadamos colt for €45,000, continuing a very successful sale for consignor Yellowford Farm.
An impressive buyers sheet also spoke volumes about Vadamos's stock, with buyers including Rathmore Stud, Richard Rohan, Peter and Ross Doyle, Ecurie Madam Jacques Cypres, Glenvale and Kevin Ross.