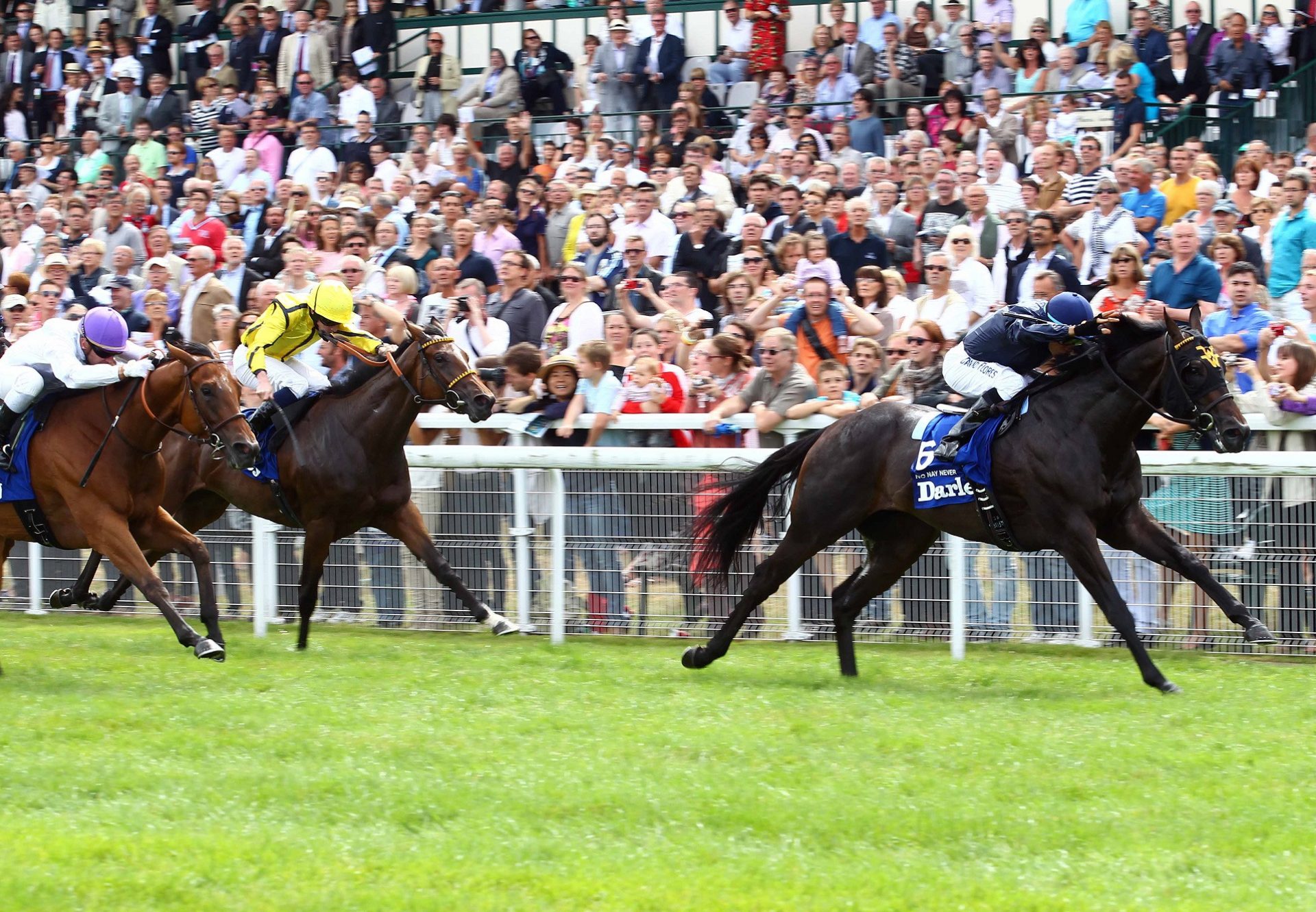 Scat Daddy's son No Nay Never takes G1 Prix Morny
Brilliant American-trained two-year-old No Nay Never (2c Scat Daddy-Cat's Eye Witness, by Elusive Quality) took the G1 Prix Morny at Deauville on Sunday by storm, when winning in scintillating fashion.
The Scat Daddy colt had come over to Royal Ascot in June to win the G2 Norfolk Stakes and this second trip to Europe proved equally successful as he dominated his rivals throughout the six-furlong contest under David Flores.
Trainer Wesley Ward has never made any secret of the regard in which he holds No Nay Never, who was bred by Jayne Doi Johnson and David Sparrow, and he was understandably thrilled after the race.
"Today is as good as it gets," Ward told the Racing Post. "Royal Ascot was very special. I've had some success over there but everybody has been so kind coming over here.
"We're at the forefront of Americans coming over. You guys come over to the States and win at the Breeders' Cup and a lot of Grade 1s. But everybody is very afraid to come over here because it's a long way to go home when you get beat and a big expense at that.
"Now that I've done this in a couple of different countries I'm hoping that a couple of my buddies will come over and enjoy the racing in Europe."