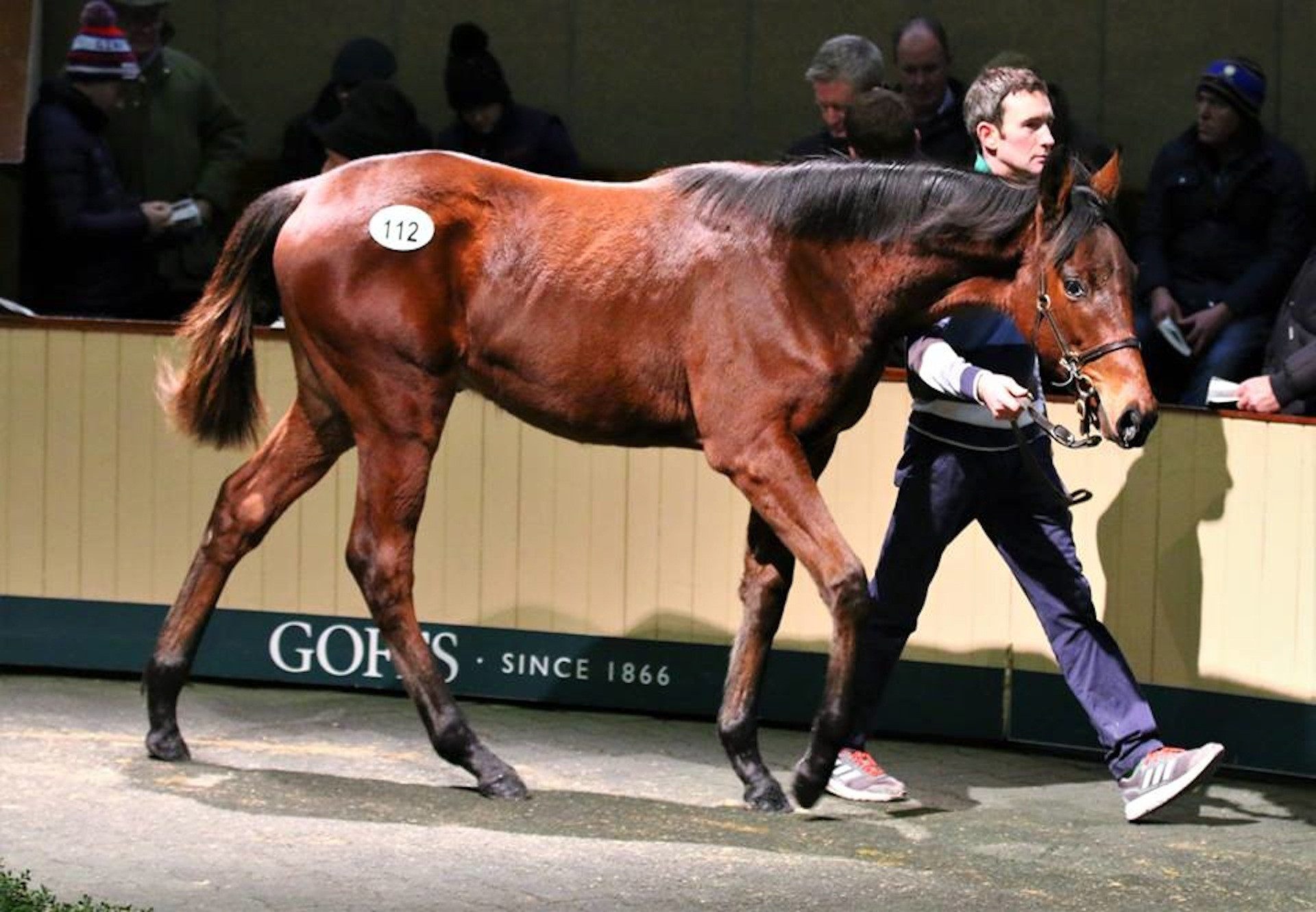 Walk In The Park Sets New Record At Goffs
The progeny of Coolmore national hunt sires were in high demand on the opening day of the Goffs December NH Sale, where they accounted for the top nine lots.
A colt foal by Walk In The Park set a new record price for a national hunt foal at Goffs, when selling to Patrick McCann for €90,000 (Lot 112). The March-born bay is a half-brother to two Graded winners and was consigned by Ballincurrig House Stud, whose Michael Moore commented, "I think it's no coincidence that Walk In The Park is as popular as he is because they are lovely individuals, and he's probably covered some of the best mares in the British Isles over the last couple of years. The other big advantage with Walk In The Parks is that they've got size and scope and a lot of buyers are recognising that."
Ballincurrig consigned another two very popular sons of Walk In The Park on the day, selling for €68,000 (Lot 155) and €47,000 (Lot 170). Again, Moore was full of priase and belief in sire power, saying, "People are of the view that there will be another Douvan or Min appear from somewhere and one would imagine at the moment that Walk In The Park is the most exciting sire about."
Flemensfirth was another stallion whose progeny buyers were keen to attain, they accounting for three of the top ten lots on the opening day. Park Farm went to €62,000 for Lot 117 from Galbertstown Stud, a colt bred by Anne Morris out of a winning Westerner mare, whose siblings include the top-class God's Own (Oscar). Aiden Murphy, meanwhile, was successful in buying lot 179 from Conna Stud for €56,000. The June-born colt is out of a full-sister to Grade 1 chaser Petit Robin.
Soldier Of Fortune was the only other stallion to hit the €50,000 mark, the price paid by Oaks Farm for Railstown Stud's half-brother to Grade 2 winner Keeper Hill (Westerner), consigned as Lot 193.