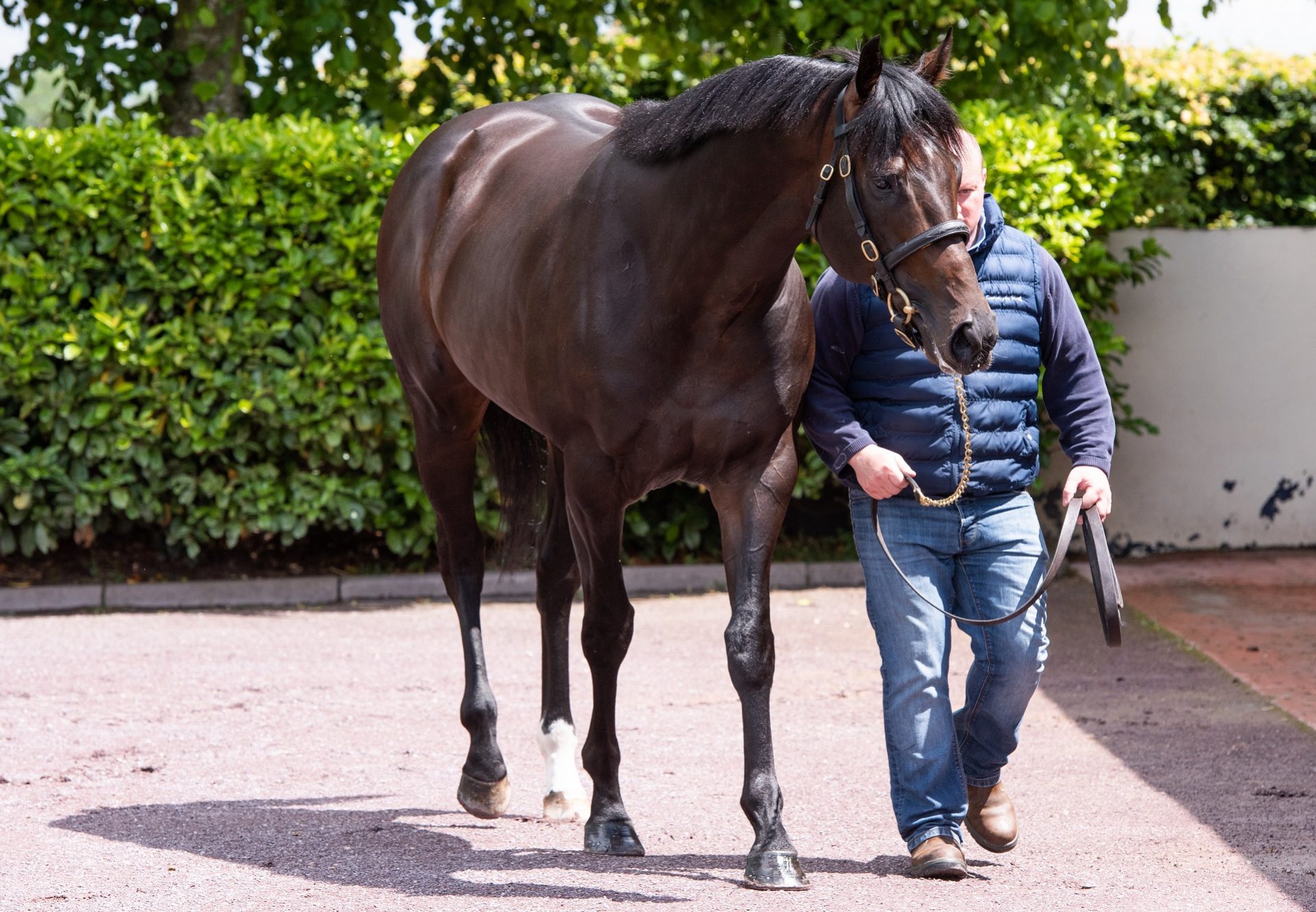 Trio Of Six-Figure Sales For Sioux Nation At Goffs UK
As Sioux Nation's first runners continue to impress on the track, his second crop remain in demand at the breeze-up sales, with the young sire responsible for a trio of six-figure sales at Goffs UK on Tuesday.
Stroud Coleman were one of the leading buyers on the day, with their haul including a smart Sioux Nation colt offered by Mocklershill. A bid of £210,000 secured the bay, who shares his page with Group 1 winning breeze-up graduate Music Show.
Consignor Gary de Sousa enjoyed a dream start to consigning when his very first offering, a Sioux Nation filly, clocked one of the quickest times and subsequently sold for £160,000 on behalf of breeders Grace and John Nagle.
"Gary thinks she'll win first time out and that she'll be ready to run in about three weeks.The mare is due to foal today to Circus Maximus. Obviously after this she's going to go back to Sioux Nation. He's flying, he's a great sire." commented John Nagle.
Avenue Bloodstock's Mark McStay provided the winning bid and the agent later revealed, "I've bought her for Paddy Twomey, who was here yesterday watching the horses breeze. She's a lovely filly whom Paddy and I really liked, and I believe she's for a new owner in the yard."
Sioux Nation increased the filly's appeal, McStay added, "The sire couldn't be going any better and had another Stakes winner at the weekend. He was leading sire last year and he's going from strength to strength."
The Stakes winner in question is Ocean Quest (Sioux Nation), who drew clear from an accomplished field in the Listed Committed Stakes. Connections are now planning a trip to Royal Ascot for the Group 1 Commonwealth Cup.
Brown Island Stables was another consignor to enjoy a successful sale with a Sioux Nation colt, which they sold for £100,000 to Patrick Wahl, De Burgh Equine and Martin Buick.