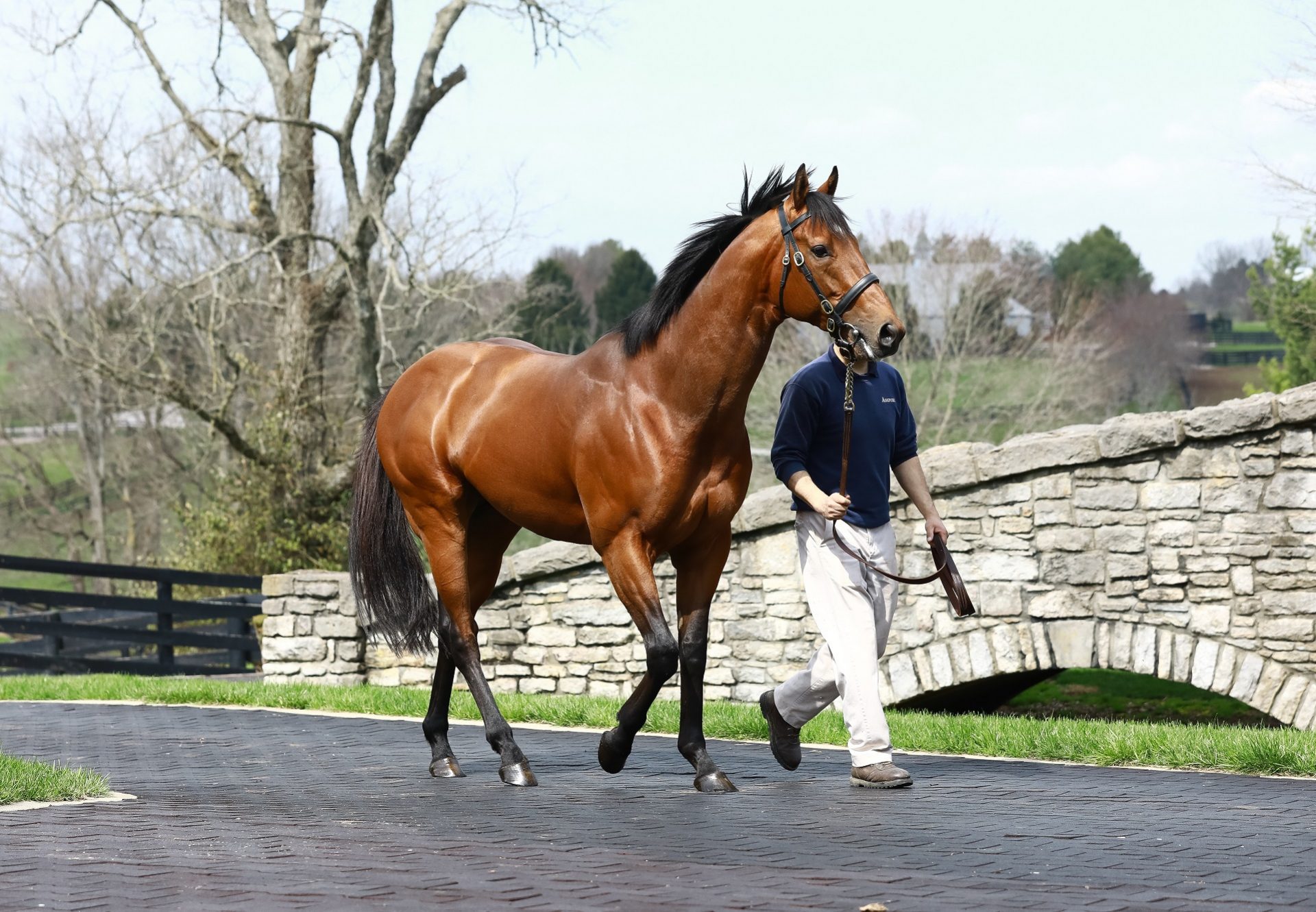 Practical Joke Weanling Continues Sire's Keeneland Success
Practical Joke's second crop continued to be in demand during Saturday's session at the Keeneland November Breeding Stock Sale when Wesley Ward signed the ticket on a $170,000 filly by the stallion.
The second most expensive offering of the session behind a Mo Town colt, the filly was offered on behalf of breeder George E. Bates Trustee by Four Star Sales. Seeing her 2-year-old half-brother win after the catalog was released, the filly is now a half-sister to five winners from six to race out of the Elusive Quality mare Yankee Bright.
That mare is a half-sister to Grade III winners Adventist and Dijeerrr in addition to stakes winners Isn't He Clever and Sharp Writer from 10 to win out of her dam. This filly is bred on the same cross as Into Mischief's stakes winner Fight On and Grade I-placed Figure Of Speech among six winners.
Making headlines with his first crop of yearlings at this year's sale, three-time Grade I winner Practical Joke's success has carried over to his second crop with this year's weanlings selling for $185,000, $170,000, $150,000, $150,000, ect.