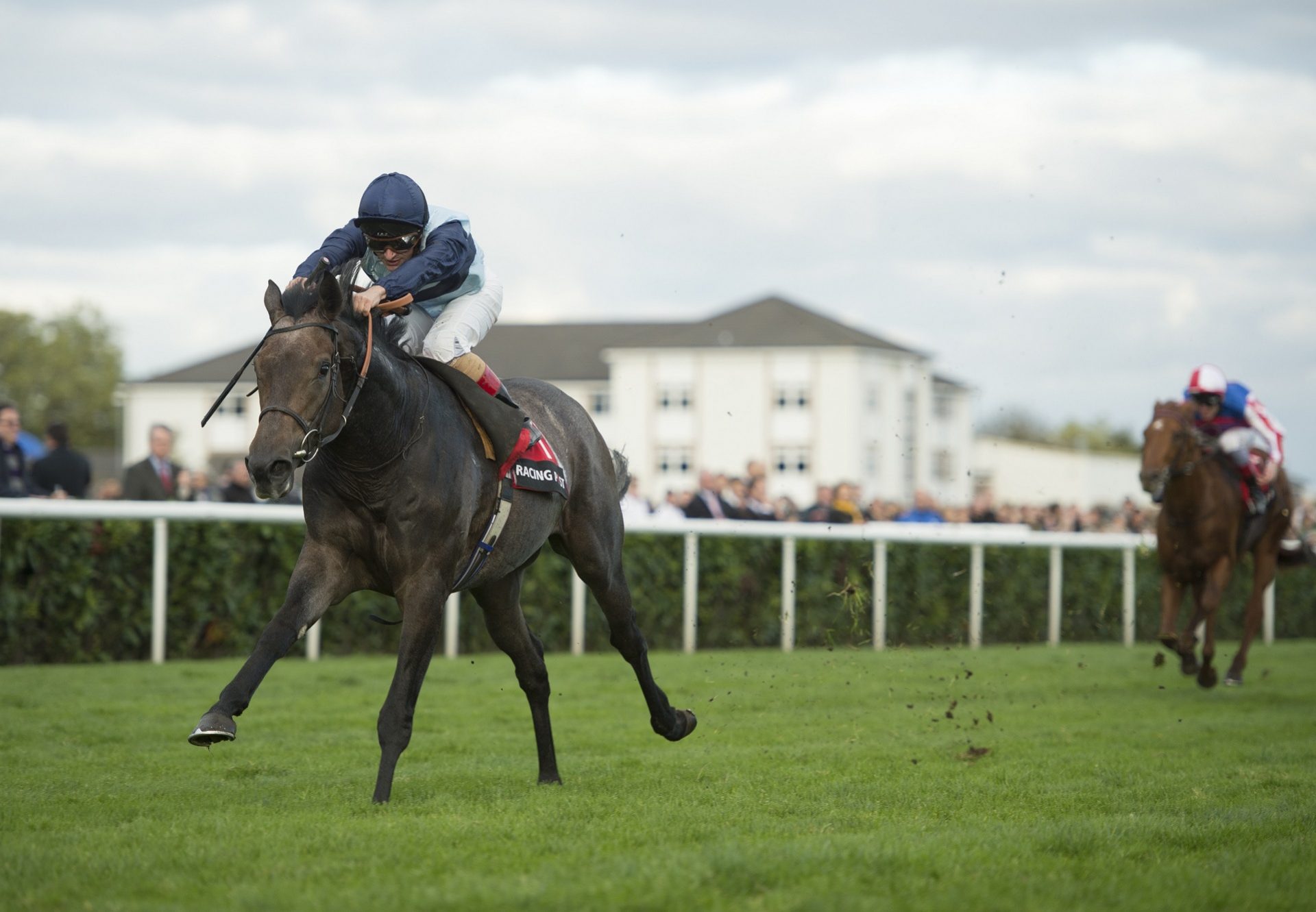 Mastercraftsman's son Kingston Hill claims Cartier Award
Five years after Paul Smith collected a Cartier Award for Mastercraftsman, jointly-owned by his father Derrick, he received his own Award at the 2013 ceremony at the Dorchester Hotel in London on Tuesday night.
Appropriately it was Mastercraftsman's son Kingston Hill (2c Mastercraftsman-Audacieuse, by Rainbow Quest) who achieved the prize, the 2013 Cartier Two-Year-Old Award, after a fantastic few weeks which culminated with victory in the G1 Racing Post Trophy at Doncaster.
"Two months ago this horse didn't even have a name. But he has since broken his maiden, won a Group 3 and the Racing Post Trophy and now he has won this Award, so it's incredible," said Smith in his acceptance speech.
"The success is due to a number of people - firstly, I'd like to thank everybody at Kremlin House - particularly Gay and Jackie Jarvis. Secondly I'd like to thank Andrea Atzeni, who has ridden this horse with such confidence throughout the season. And of course I'd like to thank the inspired training of Roger Varian.
"Back in 2008 I was honoured to be asked by the Coolmore 'lads', as they have come to be known, to accept this very same award on behalf of a horse who is very close to my heart, Mastercraftsman. It makes this award even more special that Kingston Hill has helped propel Mastercraftsman to the top of the first-season sires' list."