Farm
Coolmore Stud, based in Fethard, County Tipperary in the Republic of Ireland, is generally acknowledged to be the world's biggest, and best, thoroughbred racehorse breeding operation. Owned by John Magnier and situated in the heart of the Golden Vale on over 7,000 prime acres of Ireland's finest limestone land, Coolmore provides the perfect environment for breeding and raising thoroughbreds.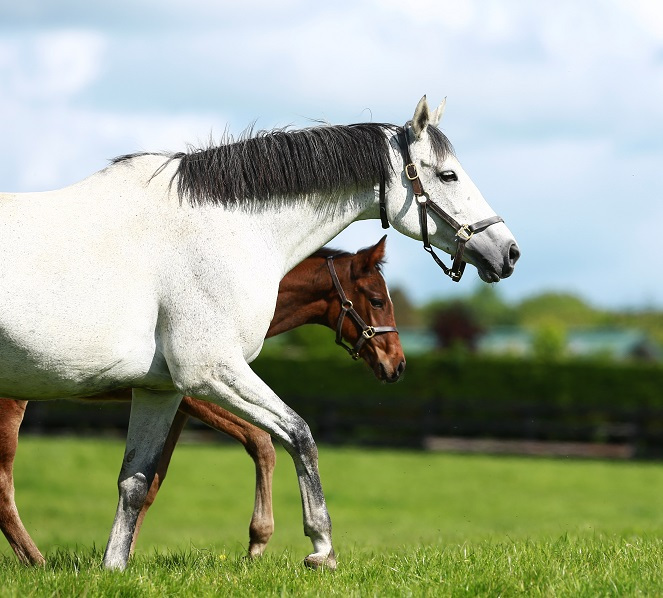 Careful management ensures that the land continues to offer the necessary nutrients for optimal growth and health of thoroughbreds. A highly-professional and experienced staff combined with excellent facilities provide the best possible environment for raising thoroughbred racehorses. From breeding, to foaling, to the weaning process, for the season or full-time, our emphasis at Coolmore Stud is on personalised care and attention for your horses – view video here
4 purpose-built foaling units encompassing 24hr supervision
24hr resident veterinary care
On-site neo-natal & intensive care unit
Quarantine and isolation facilities
Close proximity to Fethard Equine Hospital, one of Ireland's leading equine hospitals
Year round night staff
Full time and stud season boarders
Boarding of mares visiting non Coolmore Stud stallions are also welcome
World-class farriery team
Own fleet of equine transport
Complete fostering service
Regular reports and photos to keep you up to date on the progress of your stock
Originally inherited by Battle of Britain flying ace Tim Vigors in 1945, what was to become Coolmore Stud started out as a small agricultural farm. John Magnier in conjunction with his late father-in-law, the outstanding horse trainer Vincent O' Brien, and Robert Sangster took over the 350-acre existing farm from Vigors in 1975 with the objective of creating a world class thoroughbred stallion operation.
Today, Coolmore is celebrated as a world-class thoroughbred stud farm which has a long list of champions on its past and present rosters.
Many of these champions were trained nearby in the world-famous Ballydoyle Stables, established by John Magnier's late father-in-law Vincent O'Brien and from which Aidan O'Brien now trains.