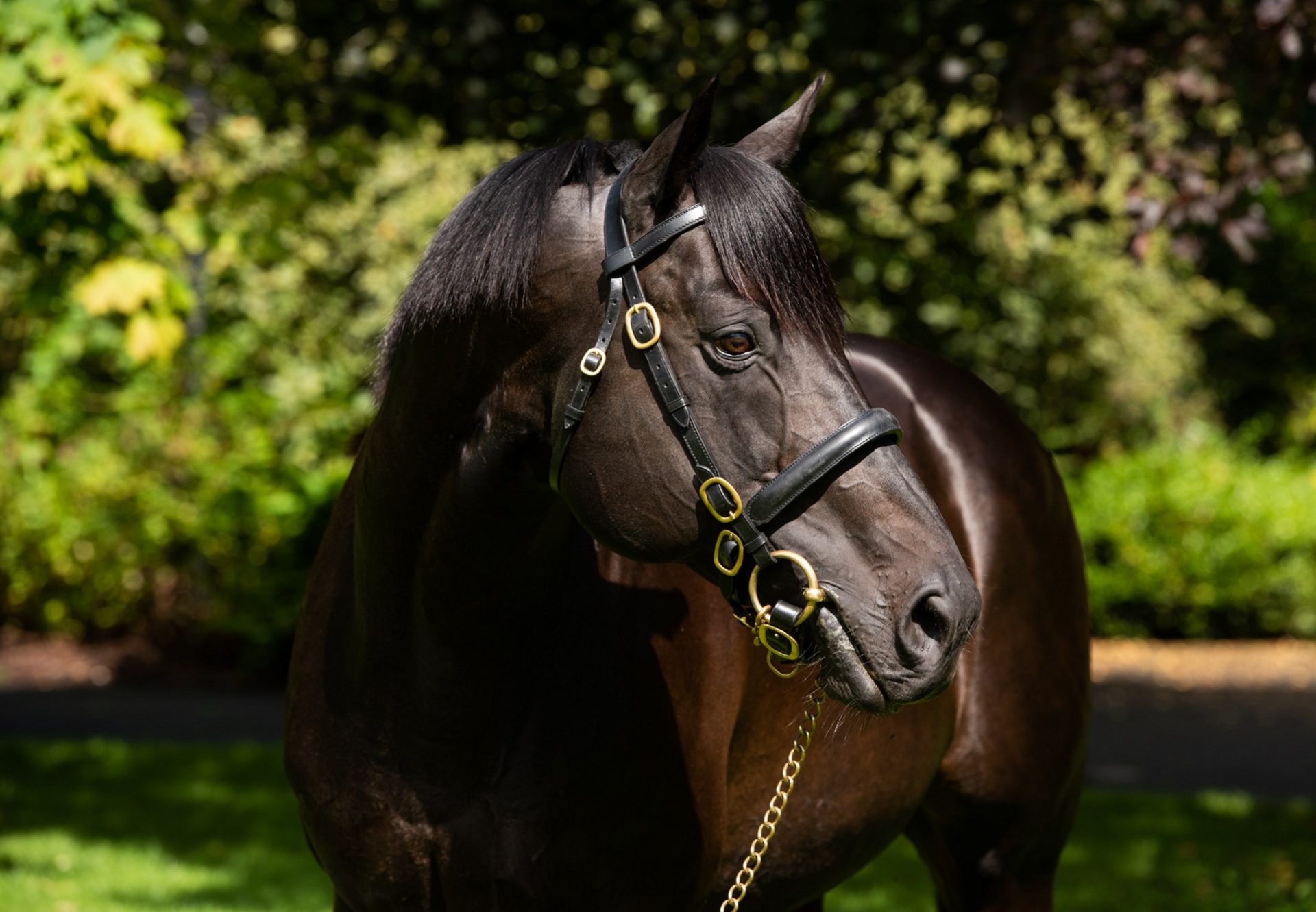 Wootton Bassett Foals Prove Collectors Items At Goffs
Wootton Bassett's first crop since relocating to Coolmore Stud were well-received at the Goffs November Foal Sale, where Swordlestown Little sold a colt and filly for a combined €620,000.
Lot 591 was widely touted as a potential highlight, as a half-brother to 2023 Classic prospect Arrest, who was narrowly denied in the Group 1 Criterium de Saint-Cloud. The two-year-old is owned by Juddmonte, whose racing manager Barry Mahon was the successful buyer of the Wootton Bassett colt foal and later commented, "Obviously the half-brother is very talented as he showed when he was just touched off in a Group 1 in France last month. The family were keen to try and buy this colt so I saw him the other morning and liked him and they gave me the confidence to go on and buy him."
Comparing the siblings, Mahon continued, "We're delighted to have him and like his half-brother he's a big, strong, quality type and this colt might be a little sharper than Arrest."
Swordlestown Little's earlier offering, a Wootton Bassett half-sister to dual Group 2 heroine Terebellum, will presumeably be reoffered as a yearling, after selling to Tally-Ho Stud for €280,000.
Later in the day, a delighted Des Leadon of Swordlestown Little said, "It's not often that you have horses like that and in their own way our two Wootton Bassetts, in this environment as foals, are as precious as the Alpinistas and the Baaeeds. These are collector's items and they don't come along very often."
On their decision to use Wootton Bassett, Leadon explained, "We wanted to use better and better sires because the mare had shown us what she could do. The accessibility of Wootton Bassett was a big factor in our decision."
Yeomanstown Stud was another buyer who dug deep for a Wootton Bassett foal on Wednesday, as they secured a colt out of Stakes performer Elizabethofaragon (Galileo) for €225,000. Valentine Bloodstock came close to matching that figure when buying Rockfield Farm's Wootton Bassett half-sister to Stakes winner Point King (Zoffany) for €220,000.