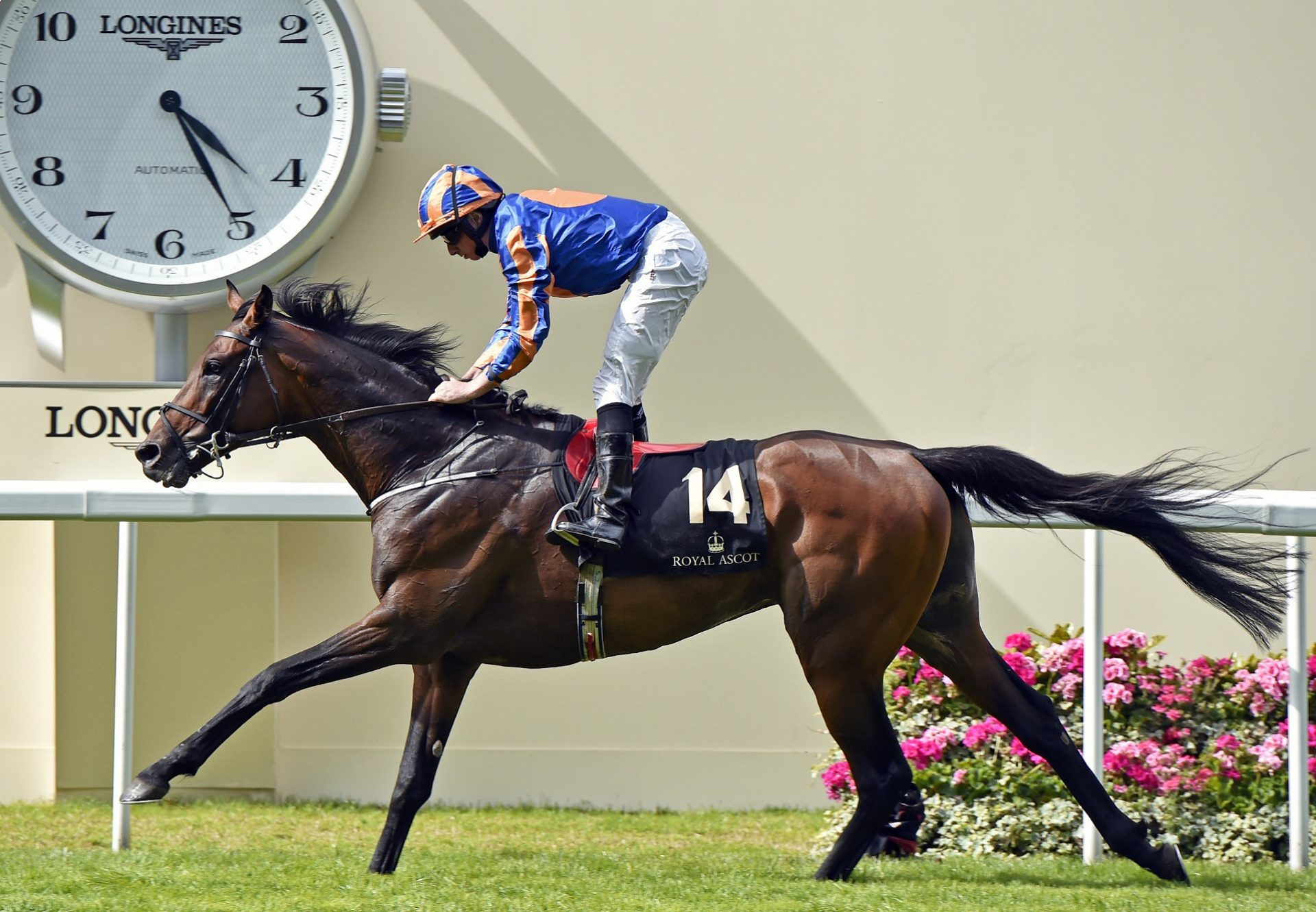 Demand For Order Of St George Builds At Tattersalls Ireland
Strong demand for the first crop foals of Order Of St George continued at the Tattersalls Ireland November NH Sale, where ten lots sold on the opening day averaged €27,150.
Caroline Berry received a sizeable profit on the €6,500 covering fee she paid when her Order Of St George colt foal sold for €68,000. Timmy Hillman signed the docket for Lot 152 and later said, "He's a very good-looking horse from the first crop of a top-class racehorse. There was lots to like about him."
Not long before, Caroline Berry enjoyed another good result with another son of Order Of St George when Lot 136 sold to Oaks Farm for €30,000.
Peter Molony's Rathmore Stud and Inch Bloodstock later paired up to secure an Order Of St George colt (Lot 216) offered by Cleaboy Stud and Coppice Farm. A bid of €44,000 secured the bay colt out of a winning sister to Grade 1 winner Quel Esprit and to the dam of Aux Ptits Soins.
Daughters of the multiple Group 1 winner also proved popular on Saturday, with JL Bloodstock going to €31,000 for Lough Na Sollis Stud's half-sister to Grade 2 performer Redhotfillypeppers. Molony Bloodstock and Dafydd Jones secured another well-related filly when giving €18,500 for Barretstown Stud's half-sister to multiple black-type winner Forge Meadow.
Order Of St George's first crop made a bright start at the Goffs December NH Sale, where they sold for up to €65,000 and for an average of €23,214. Purchasers included Kevin Ross, Mount Eaton Stud and Liss House.