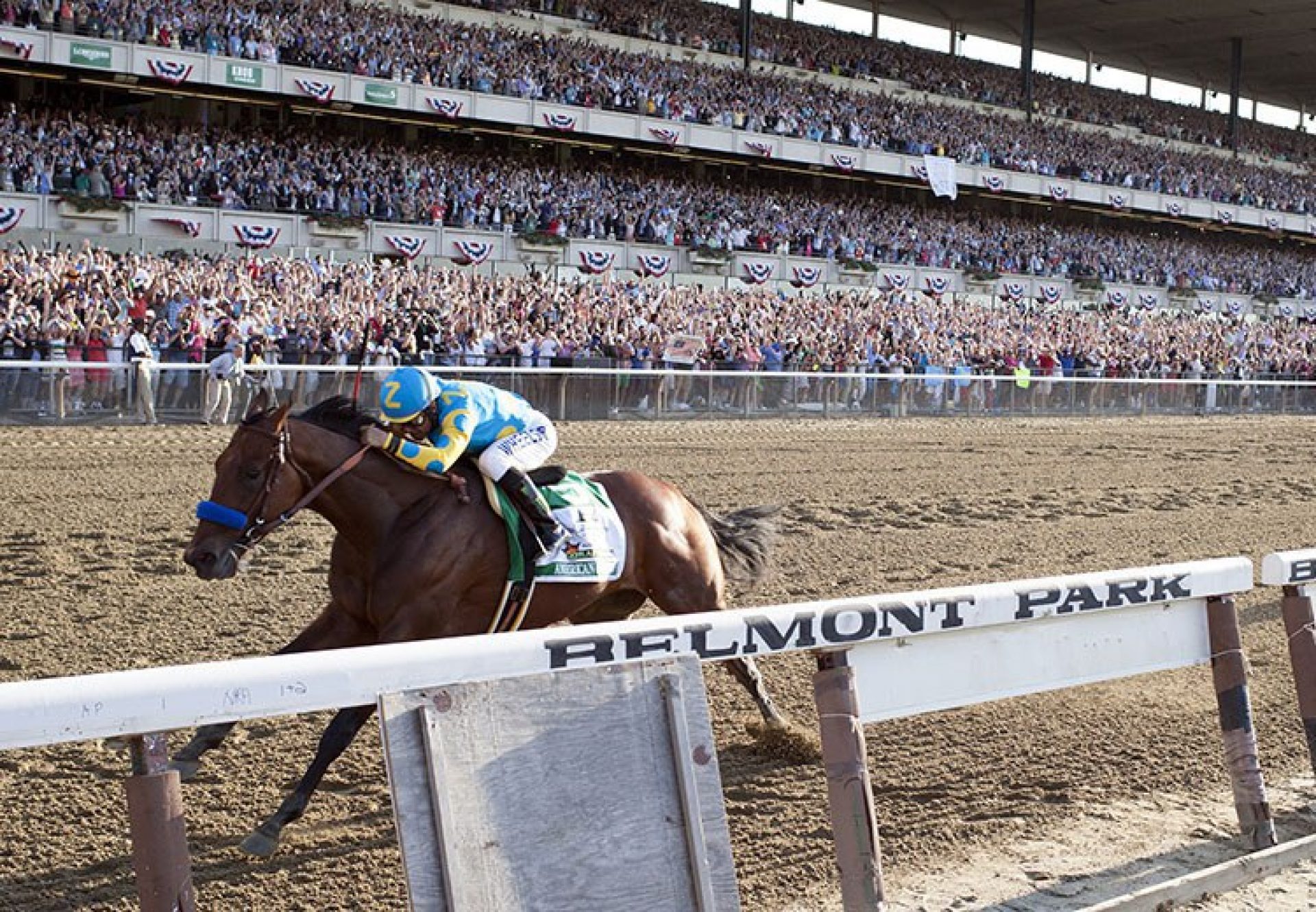 American Pharoah Elected Into Hall of Fame
Triple Crown winner and top young sire American Pharoah was announced as a member of the 2021 National Museum of Racing's 2021 Hall of Fame class on Wednesday in his first year of eligibility.

The first Triple Crown winner in 37 years, the 2015 Horse of the Year also set a track record during his Grade I Breeders' Cup Classic victory to end his racing career. As a 3-year-old, he also won the Grade I Arkansas Derby, Grade I Haskell Invitational, and Grade II Rebel Stakes.
Also awarded Champion 2-Year-Old Colt for his two Grade I wins and 3-Year-Old Colt honors, American Pharoah won nine of his 11 career starts for more than $8.6 million in earnings.
"He's certainly among the all-time greats. I don't think there is any question about that," said trainer Bob Baffert. "He did everything so effortlessly and with such class. The way he moved, his mechanics were absolutely flawless. He also has such a wonderful personality. Pharoah is really a sweet and kind horse and he loves humans. I went and saw him the other day and he looks as good as he's ever looked, if not better. Winning the Triple Crown with American Pharoah was the greatest sports moment of my life. It was so emotional and such a terrific thing for racing. He deserves all the accolades he gets."
Since his retirement, American Pharoah has been a rising star as a stallion. Siring three Grade I winners in three different countries, he was named Champion First and Second Crop Sire and is on his way toward that award again in 2021.
American Pharoah leads all Northern Hemisphere third crop sires this year by Grade I horses (2), graded stakes winners (3), and stakes winners overall (6) with his nine stakes horses second best in the crop.