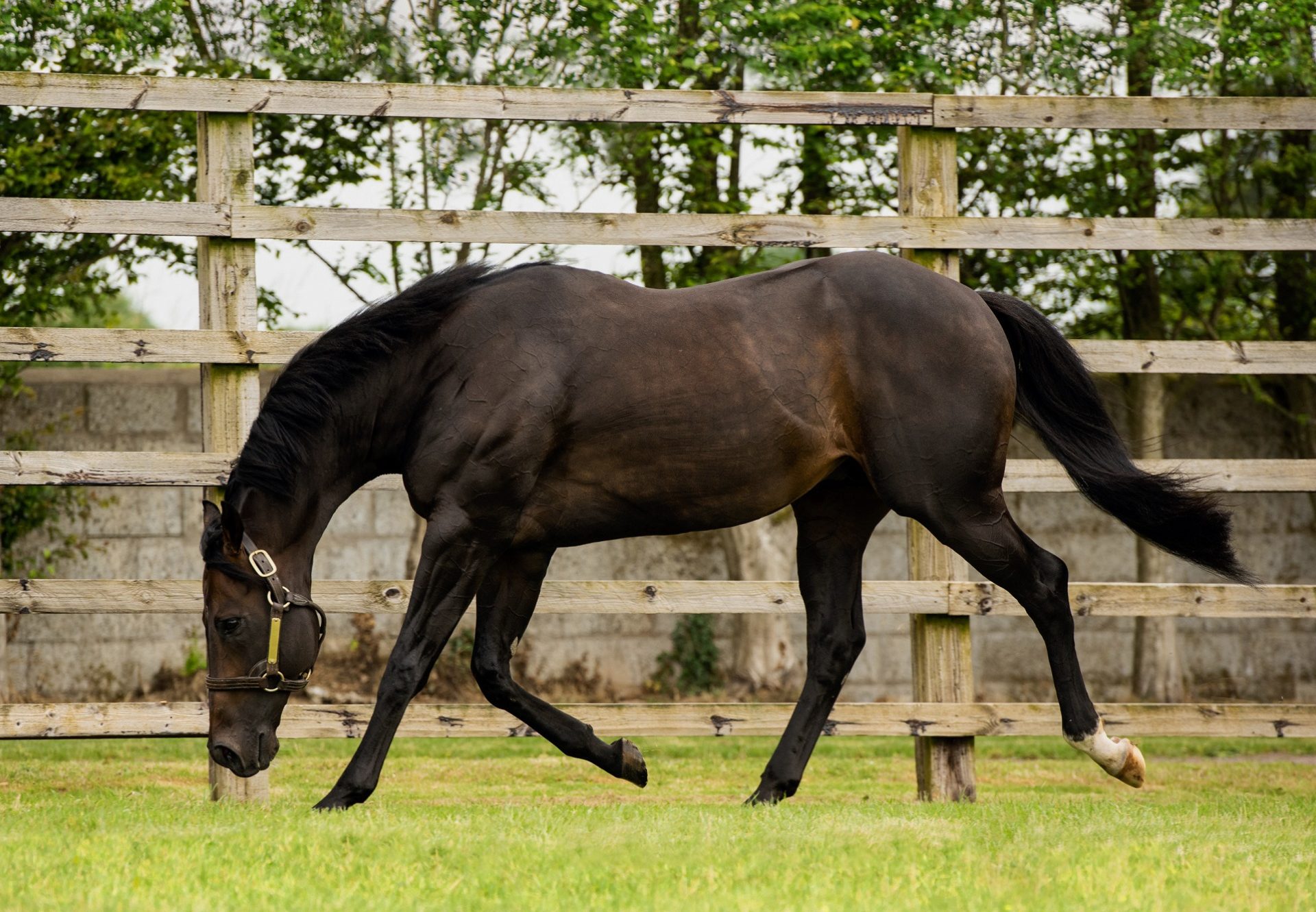 Sioux Nation Colts Delight Consignors At Goresbridge
Sioux Nation led the way at the Tattersalls Ireland Goresbridge Breeze-Up Sale, where he ended trade as the highest-grossing stallion from four lots sold.
His second crop provided an early highlight at the final breeze-up sale of the year, with the second lot through the ring knocked down to Mark McStay of Avenue Bloodstock for €240,000. The Sioux Nation colt clocked an impressive time at Thursday's breeze, though it came as little surprise to vendor Katie Walsh of Greenhills Farm.
"He is a lovely colt that I bought from Paul Cashman," Walsh explained. "He was always so straightforward and easy to do. I felt he was a big rangy colt who needed to mature and fill out, and this sale gives a bit of time to do that."
For McStay, the appeal was obvious. "Everyone says it but I thought it was clearly the best breeze I saw yesterday," said the agent. "He is a standout individual, I vetted him before he breezed as I knew he was a lovely horse and Katie recommended him. This colt has got size and scope – he is not just a two-year-old – he is a powerful horse."
Another consignor celebrating a terrific return with their Sioux Nation colt was Darragh Lordan, who enjoyed his biggest result in the ring when Global Equine brought the gavel down at €230,000.
"It was a great sale," the young consignor said. "I'm delighted. To have the horse for top tier-trade is unreal and all the right people were on him."
Lordan had high hopes for the May-born bay from the get-go. "He gave us a great feel from very early on. Everything was very easy for him, from cantering right through until he started doing a bit of faster work. I think he is a very good horse. Hopefully he can go to the track and show it there."