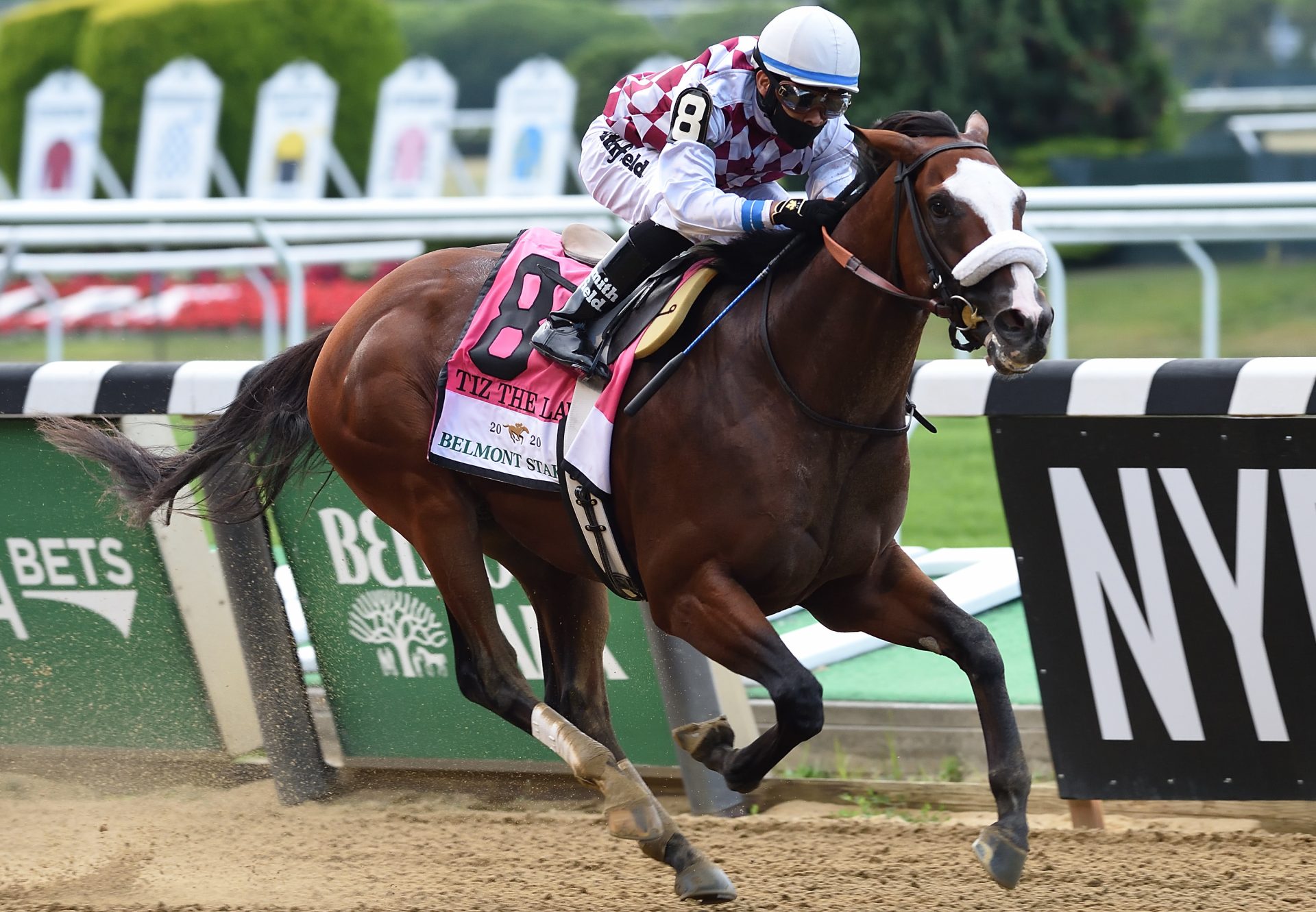 Tiz The Law to stand at Ashford Stud
Last Saturday's impressive Grade 1 Belmont Stakes winner Tiz The Law will stand at Coolmore America's Ashford Stud on his retirement, but will continue to race for owners Sackatoga Stable throughout his racing career.
"Tiz The Law is the outstanding colt of his generation so we are obviously delighted he'll be coming here," said Coolmore America manager Dermot Ryan. "From day one when he broke his maiden at Saratoga we have been watching him closely and he has everything one looks for in a stallion prospect. We are grateful to Jack Knowlton and his partners in Sackatoga Stable for letting us be a part of such an exciting horse, and also to Barclay Tagg, Robin Smullen and their team who have done a tremendous job with him. He's a Grade 1-winning juvenile and is now a Classic winner. Combined with his near perfect race record, he's very good-looking and is a very well-bred individual".
His sire Constitution was second only to American Pharoah on the Freshman Sire' table last year and leads the way in 2020, while Tiz The Law's dam Tizfiz was the winner of seven races including the Grade 2 San Gorgonio Handicap carrying top weight of 118 pounds.
"Tiz The Law is such a pleasure to be around, he impresses me every day with how easy he does everything, nothing is out of reach for him," said trainer Barclay Tagg. "I have been training horses for such a long time and I have never had a horse like him, he makes my life very easy. We are looking forward to running him in the Travers then on to the Derby and Preakness. He has achieved so much already and is a very exciting horse for the future, I wouldn't change him for the world."
Jack Knowlton, Operating Manager of Sackatoga Stables stated "Sackatoga Stable is pleased that Tiz The Law will stand at Coolmore America's Ashford Stud. It is an honor that he will become a part of the world's largest breeding operation of thoroughbred racehorses. We are excited to see what Tiz The Law has in store on the track for the remainder of his three-year-old year and beyond, and then look forward to his career as a stallion at Ashford".